Ladi Ajayi:
growing up with sailing
We met Race Across the World's Ladi Ajayi at West Reservoir Centre to find out more about what first inspired him to sail
If you watched the latest series of the BBC's Race Across the World, you'll recognise Ladi who took on the challenge alongside his 25-year-old daughter Monique.
When he's not competing on national television, Ladi works as a sport consultant. We caught up with him to find out more about how he discovered sailing aged 13 and what he'd like to see change in the sport for future generations.
Growing up and PE lessons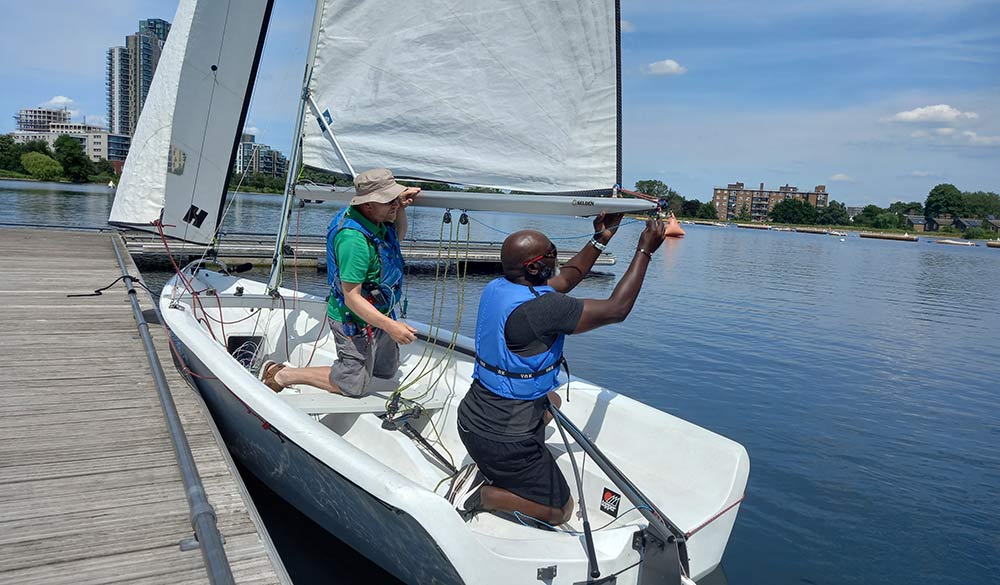 Ladi spent his childhood in Hackney, London, growing up in a family of four - although he tells us his extended family is much bigger.
"There was always something to do, 24 hours a day. Even as a kid I had a wide circle of friends. It was a brilliant childhood in the sense that there was more freedom to get out and about. Without the electronics, you were physically active all the time and made your own entertainment.
"I had friends that were skateboarders, BMX riders, footballers, street hockey players and rugby players. These activities shape the people you become and it's important to remember that not everyone who comes from deprived areas or inner city are labelled as troublesome. Out of those different places, greatness has come."
Ladi was offered a fantastic range of activities through his local primary and comprehensive school, and it was here that he first discovered his love for sailing.
"The education authority at the time was for the whole of London and was very forward thinking so we were able to do things such as ice-skating, badminton and squash as well as the obligatory cross country around the field. It was brilliant in terms of opportunities to taste and try different things."
"Sailing was my thing"

"I must have been about 13 when an English teacher decided that this group of particularly boisterous boys might benefit from some kind of adventurous activity, so we were taken in a PE lesson to the North London Banbury Reservoir.
"I got in a Wayfarer for the first time, and it was just…wow. That feeling of being in control of something and the freedom- that same evening I got home from school and said, 'I'm going sailing'."
That evening it took Ladi three buses to get from Hackney to Banbury in North London.
"I think the sailing instructors were a bit shocked, they had told me to come back when I was ready but there I was. From then on, I went sailing every day and all weekends too. That was me done."
As well as the sailing, the youth leaders and the instructors at the centre left a lasting impression, teaching life skills that went way beyond what he learnt on the water.
"They gave me guidance, taught me how to conduct myself, how to negotiate and meet with people." He explains. "And those things have stuck with me for life. I then went on to meet all kinds of people through racing and being part of the NSSA (National School Sailing Association). Some of the people I met at these regattas had never seen a black person in their life."
After finishing school, Ladi went to university to study fashion but quickly discovered his career and his heart sat firmly with sport. He returned to college to study recreation and leisure management and today works as Head of Sports at AKD Solutions.
"Everybody should feel like they belong"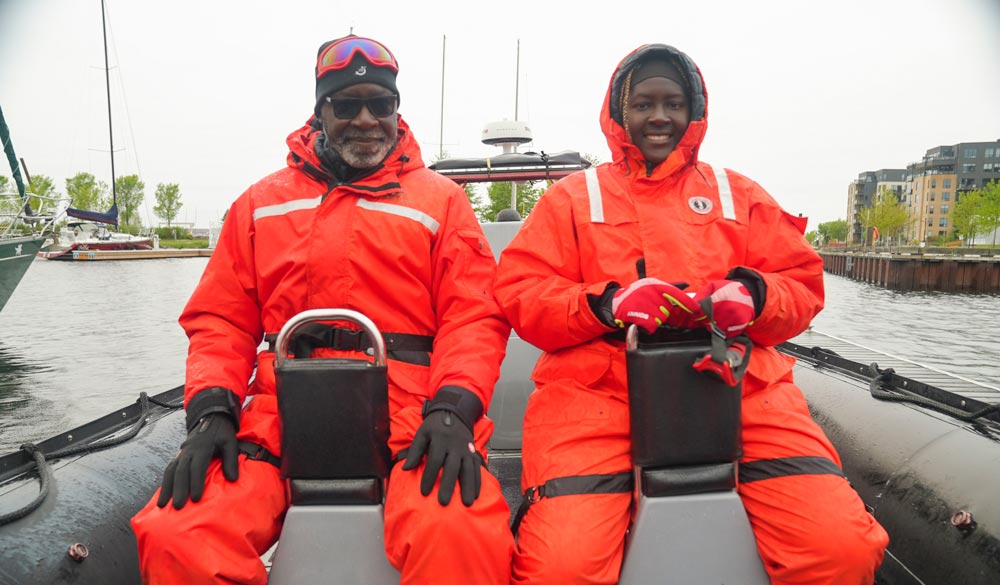 Image courtesy of the BBC
"I do think the sport has changed since I was at school in terms of resources available and how you access it. The expense of sport in general has grown so activities that require equipment are prohibited for many families.
"Everybody should know their local watersport centre exists and feel like they belong. I know that within the borough of Hackey somewhere there's a world champion, an Olympian, someone who could be doing the Fastnet, The Ocean Race or SailGP. It's just we've not been able to expose them to the opportunities and wonder of the sport."
Race Across the World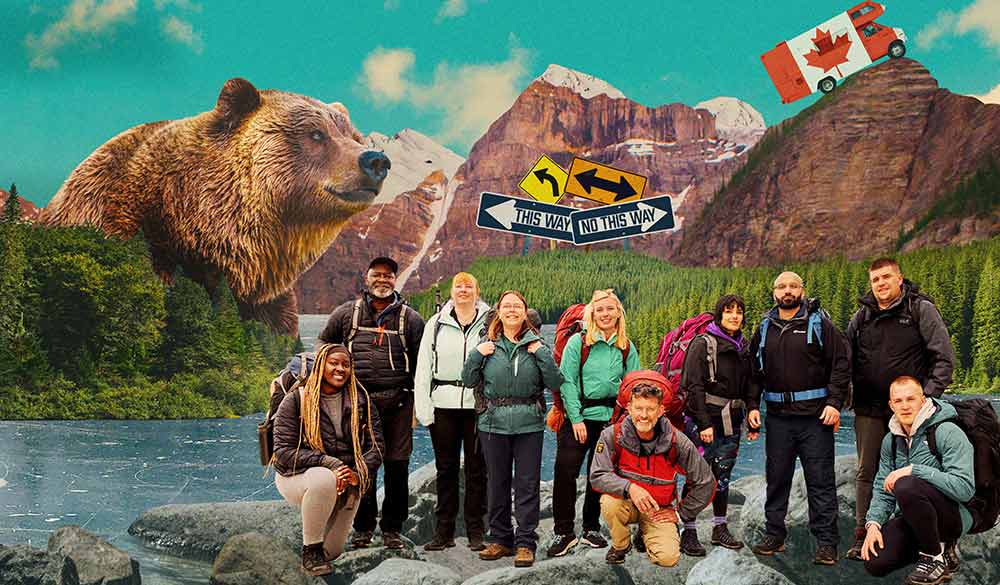 Image courtesy of the BBC
Did Ladi and Monique have a strategy when they applied for Race Across the World?
"No, we didn't. We pretty much decided to see what happens and just go with it. Monique's overall strategy was budget which she did really well with - I was denied oranges for the whole journey!
"It was actually Monique who wanted to apply for the show and the experience we had was so special. Having that intense long period of time with my daughter was of the main reasons I agreed to do it. It was one of those moments where I'm never going to have the opportunity again."
Don't miss the full interview with Ladi in the next edition of the RYA Magazine.
Read more about our Together on Water strategy.