Navigating offshore wind farms
With offshore wind farms on the rise, it's increasingly likely you'll encounter one on longer passages. Navigate them safely with our dos and don'ts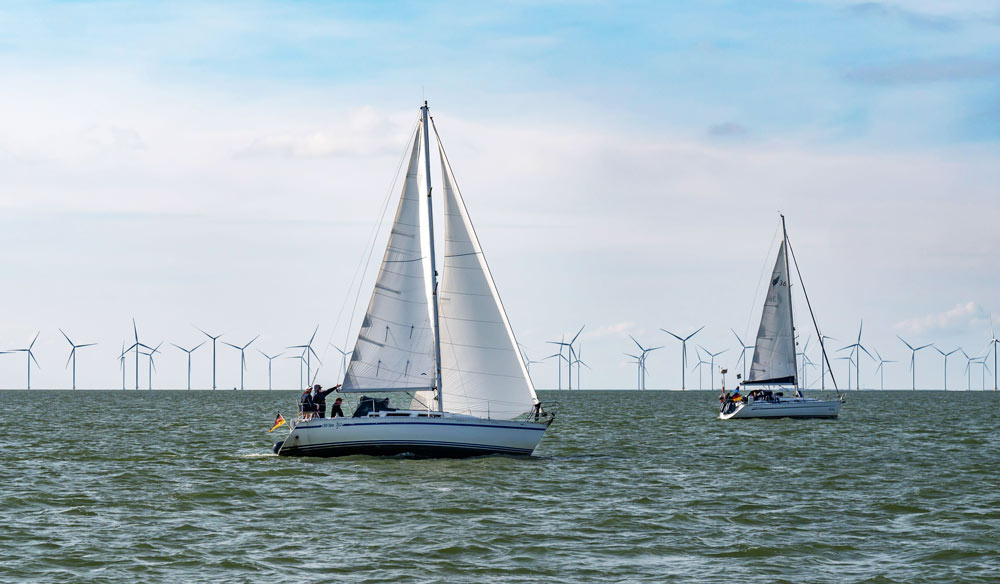 Frequent low-pressure systems and North Sea shallows mean the UK is uniquely positioned to embrace wind power.
Offshore wind farms create clean and renewable wind energy, with turbines installed on the seabed to take advantage of the force of the winds.
"Wind farms generally are far enough offshore for them not to be an issue [for recreational boating]. There's no reason why the two can't coexist if wind farms are carefully sited and carefully marked," explains Phil Horton, RYA Environment and Sustainability Manager.
With more offshore wind farms than ever before, and even more under construction or expansion, they are clearly here for the foreseeable future. Here are our tips for navigating these giant generators…
Do
Update charts regularly, especially in the Humber-to-Wash, Thames Estuary and Liverpool areas where arrays are being extended.
Maintain good watch-keeping practices while on passage. Shipping may become more congested as traffic is forced into channels.
On longer routes, passage plan to skirt around arrays especially those in mid construction.
Double-check your air draught to ensure your mast is lower than 22m (72ft) above sea level when taking mean high-water springs into account.
Research foreign regulations if planning to go across the Southern North Sea.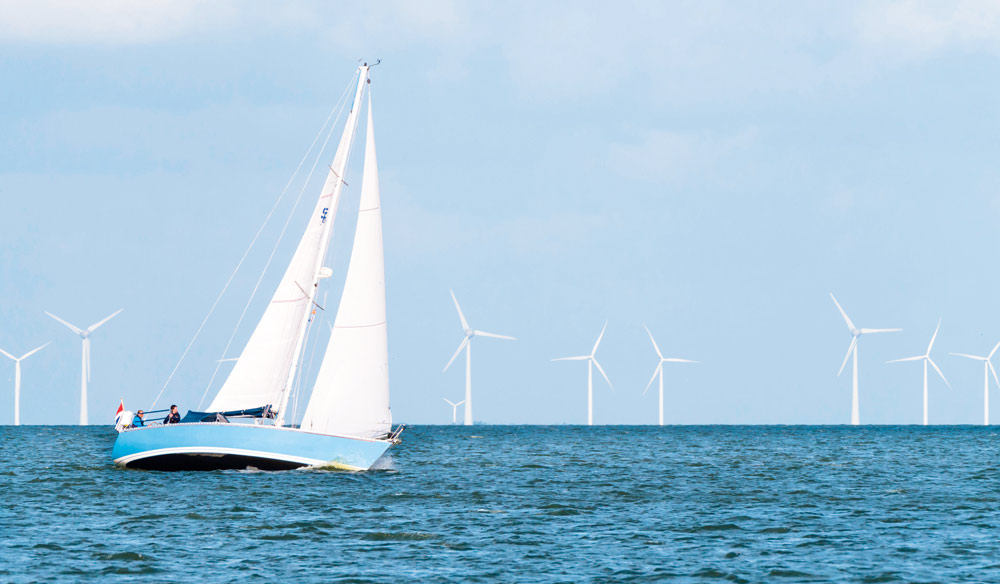 Don't
Forget to consider the effects of tide and leeway within offshore wind farms.
Impede the activities of work boats-give operational vessels plenty of room to manoeuvre.
Rely on radar once you are within an array. While wind farms are unmissable on a screen, pylons have been known to block the radar signals on other vessels.
Anchor within a wind farm unless it's an emergency.
The RYA continues to engage with offshore energy developers to ensure the best possible outcome for recreational boating. Keep an eye out for updates on Scottish windfarm developments in the coming weeks.
RYA members can read the full article on navigating offshore wind farms in the summer 2023 edition of RYA magazine.