RYA eLearning
With RYA eLearning there's something for everyone. Simple to access and easy to use, get trained anytime, anywhere...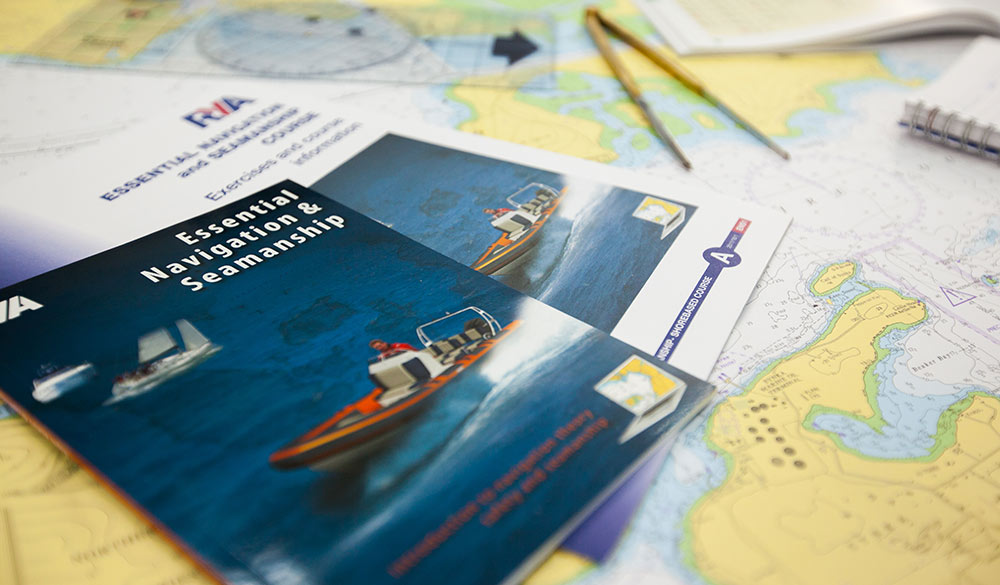 Get your boating fix from the comfort of your own home. As winter draws in and the days get shorter, now's the time to brush up on old skills or learn something new with the RYA's online training courses.
There are a number of RYA courses that have options for online and distance learning, all you need is access to the internet. From complete novices, to seasoned recreational boaters and even professional skippers, there's an RYA course for everyone.
Take a look at some of the RYA's most popular online training courses and hear about the experiences of people who've already given them a go…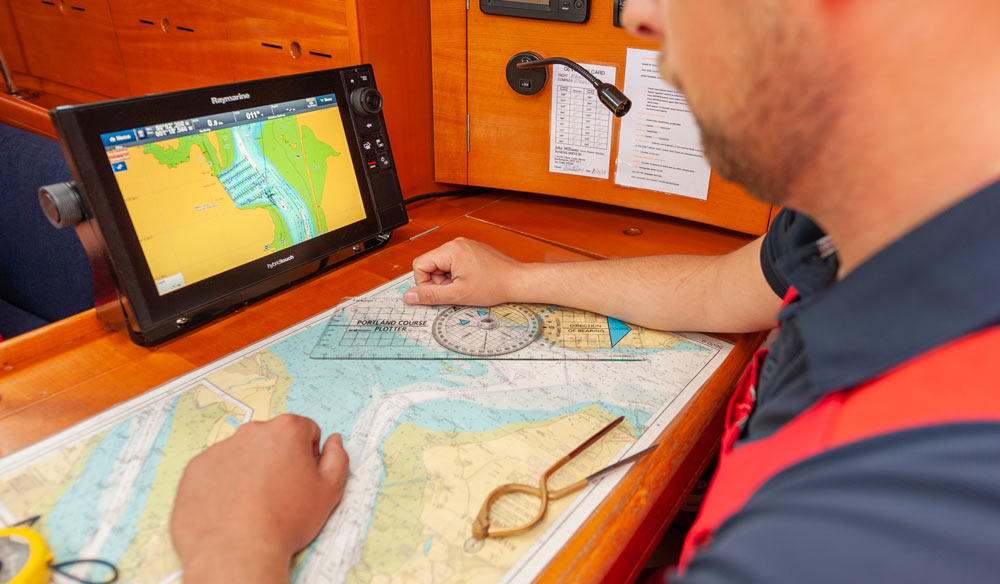 Improving knowledge
The RYA Essential Navigation and Seamanship course is one of the RYA's most popular online courses for recreational boaters. Two days in the classroom, or eight hours online, this course provides an introduction to navigation, tides, charts and safety awareness.
If you're looking for something that goes into a little more detail, why not think about the RYA Day Skipper Theory course. This course covers chartwork, electronic navigation, meteorology, and the basics of seamanship.
For the more experienced navigators, you can enhance your knowledge with the RYA Coastal Skipper/Yachtmaster Offshore or RYA Yachtmaster® Ocean shorebased courses.
Despite her many hours on the water, lifelong-sailor, Emma Fletcher admits she only knew by experience where to sail and where not to. "Avoiding the sandbanks, watching the depth gauge and that was all there was to it – or so I thought!" she explains. "Embarrassingly, I never learnt any of the theory behind what we were doing."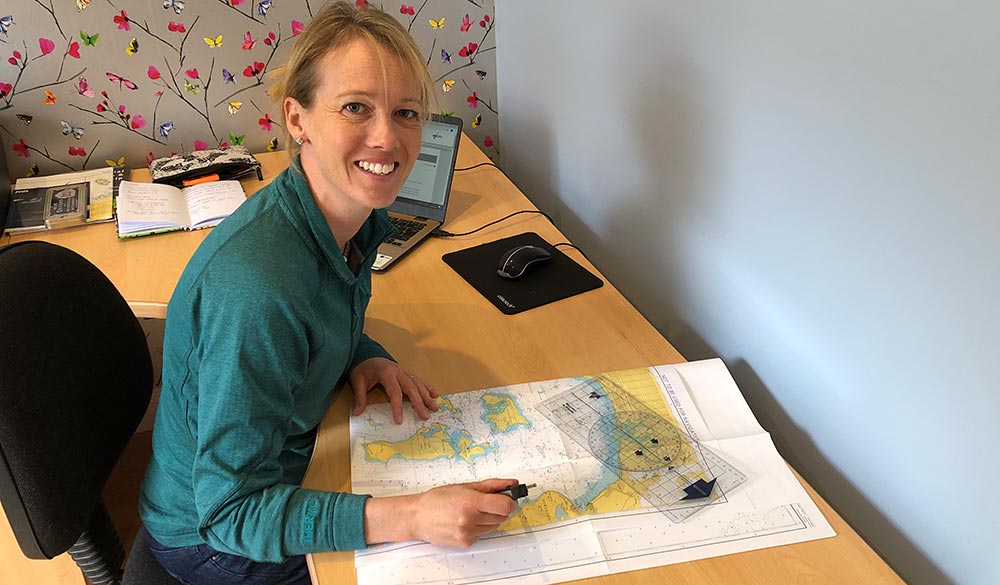 So, when her sailing holiday was cancelled during the pandemic, Emma decided to make use of the time and enrolled onto the RYA Essential Navigation and Seamanship course. She commented: "I would really have struggled to fit in the fixed commitment of a classroom course and the online course was ideal.
"I now know what the various buoys and marks indicate, much more about tides, how to plan trips using the various charts and much to my partners delight – the rules of the road! All of it seems so much simpler now."
In fact, Emma enjoyed the course so much she's also gone on to do the RYA Marine Radio Short Range Certificate (SRC) course and RYA Day Skipper Shorebased course, both online.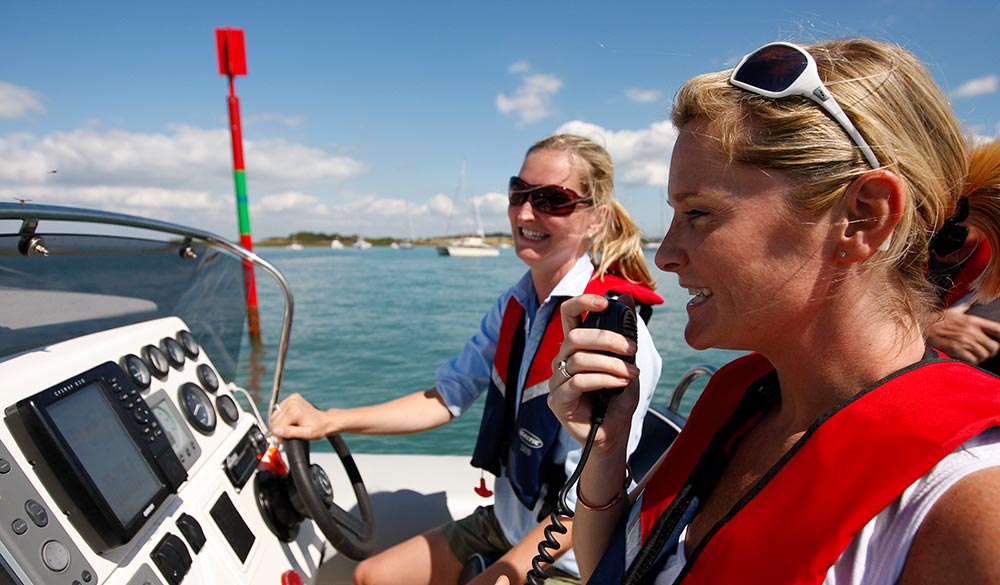 Get qualified
As well as improving your knowledge, courses like the RYA Marine Radio Short Range Certificate (SRC) online course and the CEVNI test are designed to meet regulatory requirements.
If you have a VHF radio onboard your boat, or carry a handheld VHF whilst kayaking or paddleboarding, you need to hold an operator's licence.
The RYA Marine Radio Short Range Certificate (SRC) course is a one-day course (10 hours online), aimed at anyone who wants to operate a marine VHF radio, with or without Digital Selective Calling (DSC). In order to obtain a Short Range Certificate of Competence at the end of the course, applicants must successfully complete a face to face assessment.
Born and raised in France but now living in Germany, Arnaud Coville, has been sailing since he was six-years-old. He and his family charter a yacht every summer and with more and more countries insisting on SRC licences, Arnaud realised he needed a qualification that was recognised internationally.
He commented: "For me the online course was a way to make something useful of my downtime, rather than just watching Netflix! The course itself was very good, it was easy, very didactic and the instructions are fool proof.
"The best thing is I can choose the timing and duration of the session I take – of course making sure to close the door so that my family do not panic when I am practicing MAYDAY calls!"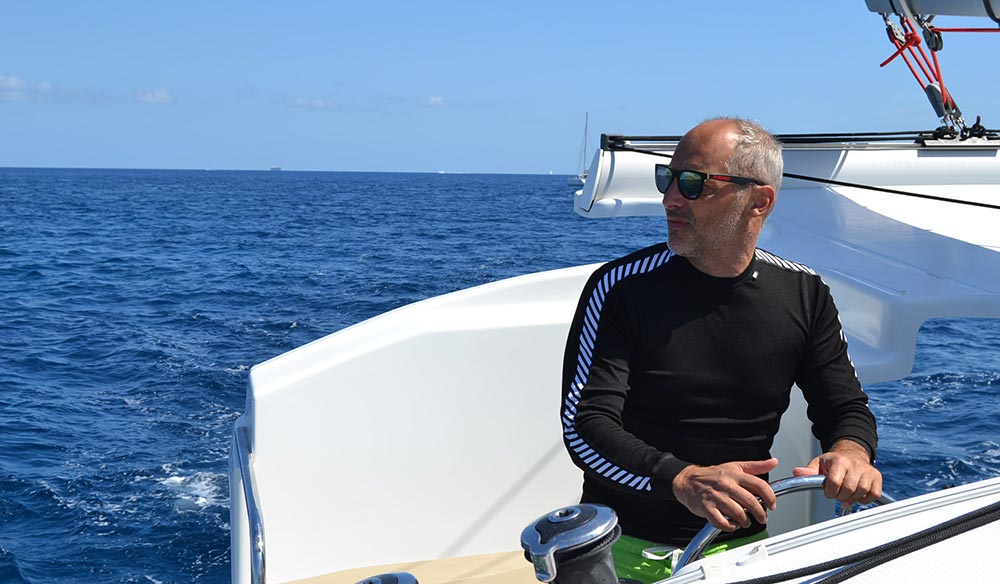 For the professionals
The RYA's Professional Practices and Responsibilities (PPR) and Safe and Fun (safeguarding) courses are aimed at RYA Instructors and those working as professional skippers or crew.
Each year approximately 4,500 people apply to the RYA for a commercial endorsement in order to use their RYA qualifications professionally as skipper or crew. The RYA PPR online course covers a range of regulatory aspects: from management of commercial vessels, to maintenance of safety equipment, risk control and operating procedures, and has been designed to provide essential knowledge for those working in the maritime world.
When 18-year-old passionate sailor, Cameron Gardner, could no longer spend time out on-the-water in 2020, he decided to complete the PPR course. This helped him to stay involved in sailing and prepare for applying for a commercial endorsement on his RYA qualifications in the future.
"You can do as much or as little as you want, whenever you want," says Cameron. "Being able to dip in and out meant it was really easy to fit in around everything else. I'm looking to work commercially on boats in the future and this was a good opportunity to tick this off the list.
"I'd recommend the PPR course to anyone interested in finding out more about the regulations behind the hobby we all love."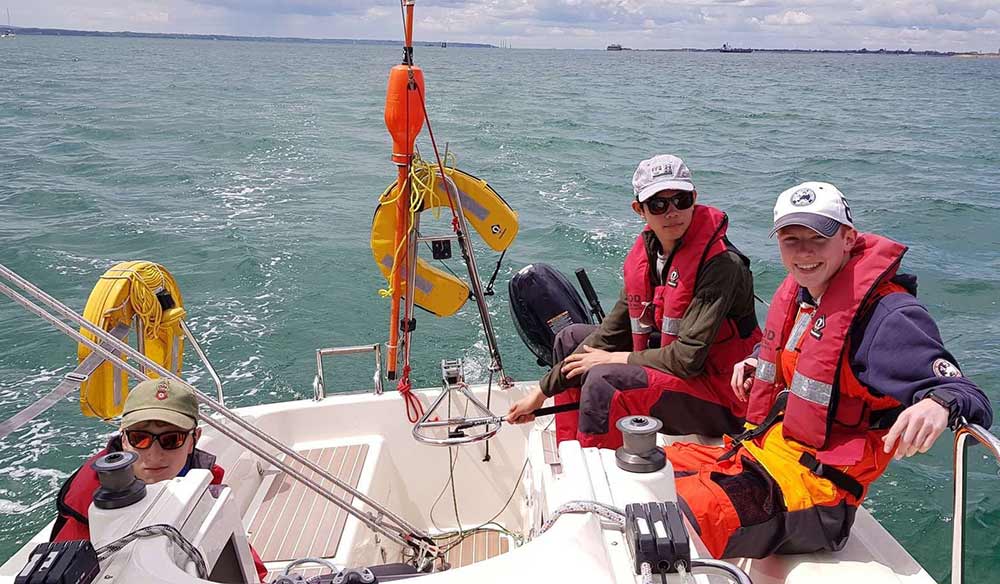 There are a number of RYA courses that have options for online and distance learning. Browse our courses and qualifications for further information and to find an RYA recognised training centre near you.