Sail Training changing lives
We talk to skippers who have used their RYA qualifications to forge rewarding careers helping others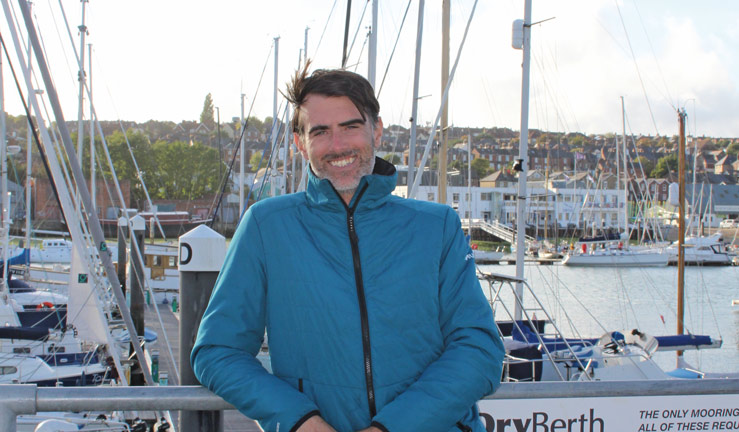 After six years as a bareboat holiday skipper, Giles Ferrier mulled over his next move. "I fancied something a bit different, something that I could make a career out of" he said to explain why he joined the sail-training charity Cirdan Sailing Trust in 2015.
Fast forward eight years he's now Skipper of their 72ft ketch Faramir.
"If you'd asked me then I'd have said 'Sail Training? No that's' not me'. But sailing with young people is rewarding".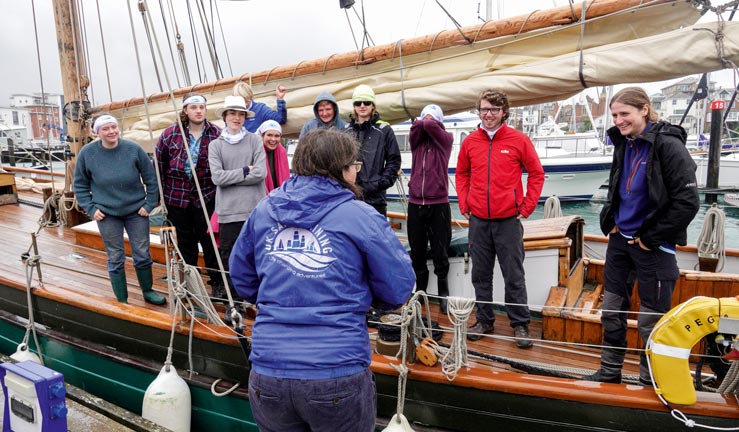 "You see the difference you can make"
Sail Training may well be the most satisfying career you've never considered. Which perhaps explains why the sector has such recruitment problems. At the time of writing there are over 90 full time vacancies among the 30 non-for-profit organisations under the Association of Sail Training Organisations (ASTO), from engineers, Mates, and Skippers to office jobs.
Lucy Grodie, ASTO General Manager explains: "Even within yachting, people think that Sail Training means learning how to sail, which is doesn't. Taking young people sailing can be quite tough but you see the difference you make and how their attitudes change throughout a week".
Some have never seen the sea before let alone been afloat, but for others it's also the sense of empowering them to explore boundaries, to discover self-confidence and new skills. Helping people take those 'steps into a wider world' as Ferrier calls it.
"I thought it was really interesting to give young people the opportunity to get away from whatever issues life was throwing at them.
"I suspect that many potential skippers don't see Sail Training as real sailing, or they are slightly worried about working with young people for myriad reasons. But I didn't find it difficult.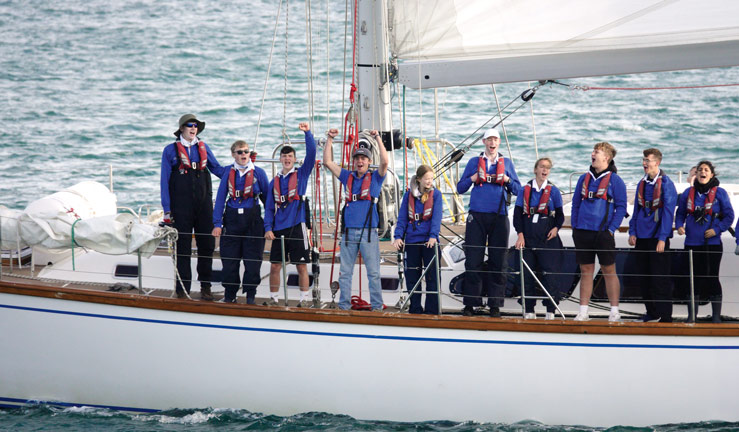 "Most salaries are comparable to those in yachting"
If misunderstanding is another check on recruits, then another is experience.
A Mate position generally requires a RYA Yachtmaster Offshore Skipper qualification with a commercial endorsement (potentially an RYA Yachtmaster Coastal Skipper with plenty of sea miles).
For the position of Skipper you'll need a Yachtmaster Offshore qualification with a commercial endorsement plus experience of large vessels.
Grodie says most salaries are comparable with those in commercial yachting (albeit not in the super-yacht league) and crew rotas generally afford a week or two shore-leave each month with relief skippers for those unable to commit to full-time jobs. Ferrier splits his time 75/25 between sail training and commercial work.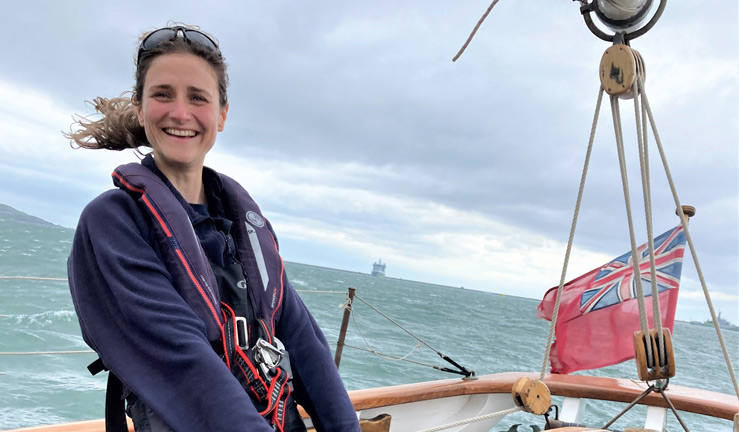 "Kids don't care about destinations"
Laura McLachlan is Skipper of a 72 ft Bristol pilot cutter owned by the Island Trust.
"I've taught adults who are keen to learn but you don't get the same buzz" she said.
"When I was young, I vomited my way to Norway and back on a Tall-Ships Race with Ocean Youth North but had the time of my life. I came back three weeks later, stuck with it as a volunteer and trained up to first Mate while at university. Twelve years later I was skipper of the same boat.
"There aren't many jobs I know where I can choose to sail 20 miles or 200, depending what seems right for the group. Kids don't care about destinations- they're just loving being on the boat.
"So much is about giving children far more than they have on land. Having been with the boat for two seasons, I see the long-term development when people return. I feel very privileged to be able to make such an impact".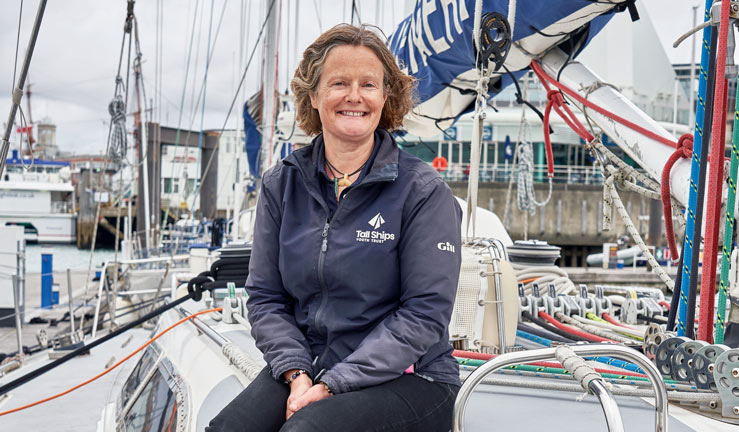 "I wanted to combine sailing and teaching"
Sue Geary fell in love with sailing as a paying crew with Tall Ships Youth Trust.
"I later gave up my teaching job and ran away to the sea as a cook and hostess on a charter yacht. I loved it but wanted to combine my work with teaching so took a job as cook with Tall Ships on its Challenger yachts.
"It was a light-bulb moment. Three years later I had all my tickets as Skipper.
"You have people for such a short time and forge such an intense relationship. It's quite extraordinary. Yes, there are challenges, especially dealing with people who have vulnerable backgrounds but as a Skipper you feed off the young crew's energy and the buzz you get from their achievements, whether in sailing terms or personal development.
"To go home at night and know you've changed people's lives and made a significant impact they'll remember forever, while sailing, that's as much fun as you can have while working through a living, isn't it?
Boost your qualifications to become a sail training skipper and find more information from ASTO.
Words: James Stewart