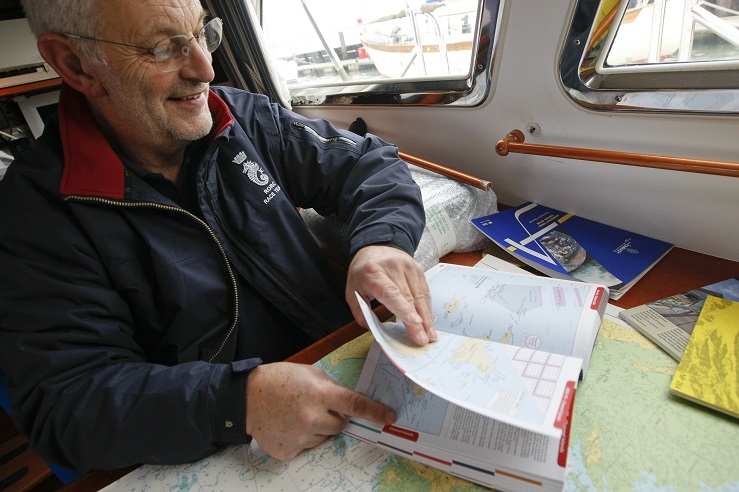 An RYA update
Now that the pandemic travel restrictions have relaxed, crossing the channel again is a reality for UK based boaters. However, our exit from the EU means that we can expect that the Schengen border arrival and departure requirements for third (non-EU) countries will be applied. This has caused some confusion particularly for entry to French ports and marinas. This update is intended to guide you through the arrival and departure process for French ports and marinas.
A boat with non-EU citizens arriving from outside of the Schengen area must arrive at a Schengen sea border crossing point (Port of Entry), so that immigration and if necessary customs formalities for the boat and crew can be carried out. Exceptionally, a pleasure boat from a third country may enter a port which is not a Port of Entry, but the crew must notify the port authorities in order to be authorised to enter that port and must still clear customs and immigration formalities.
Last year it was suggested that it would be possible to arrive at any French port that was not a Port of Entry and prior notice could be given by emailing a Préavis Police aux Frontières (PAF) immigration form to the responsible PAF in advance. These forms started to appear on a few port websites, however it is now clear that it is unlikely that French officials will travel from port to port to check boat papers and stamp passports on receipt of the form as originally envisaged. Not all ports have published a form and it is clear that filling in an immigration form does not exonerate the crew from having to complete immigration formalities on arrival.
Arriving in France
If you intend to cross the Channel to a port/marina that is not a Port of Entry, check whether an immigration form is available and what, if any, special arrangements for arrival have been made with the authorities. If a form is available, then complete and send it to the email address on the form. If your chosen port does not have an immigration form, then our advice is to select another arrival port which either has a form or is a Port of Entry.
On arrival, non-EU crew will need to see the PAF to carry out customs and immigration formalities. If your chosen port is not a Port of Entry then you may well have to travel to the nearest PAF office to do this. Many are not close to marinas and many are not open 24 hours.
Until the situation becomes clearer it may well be prudent to choose a Port of Entry as you first port of call in France. The official Ports of Entry on the French Channel coast are (in order along the coast from east to west): Dunkirk, Calais, Dieppe, Le Havre, Honfleur, Caen/Ouistreham, Cherbourg, Carteret, Granville, St Malo, St Brieuc/Légué, and Roscoff.
If for reasons of force majeure a pleasure craft from a third country has to enter a port other than a Port of Entry, then any port may be entered with permission. However, the authorities in the nearest port designated as a Port of Entry must be informed in order to report the vessel's presence and you should not assume this will be done for you.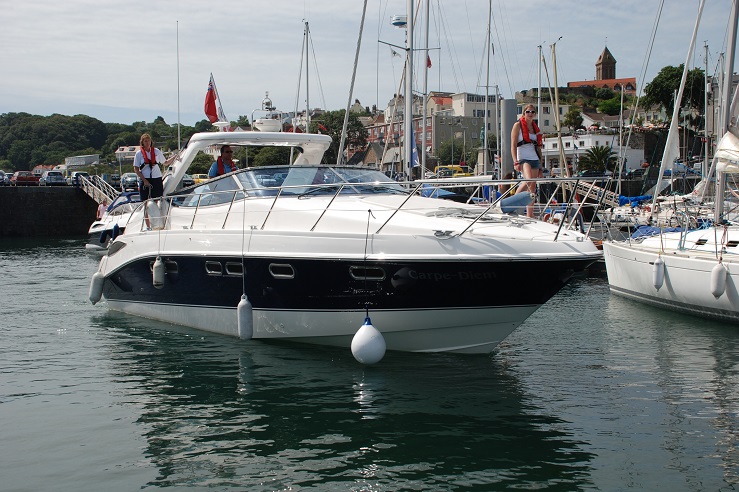 Departure from France
The same process should be followed for departure. It is even more important that passports are stamped on departure to avoid a situation where you might appear to be overstaying in the Schengen area with the risk of future entry being denied. As offices may not be open when you wish to depart, it is wise to plan for this.
For further information on cruising abroad, visit the Entry and Exit Formalities page, or email: cruising@rya.org.uk.
Information correct as of 25/05/2022.