Shoreside Learning
Broaden your knowledge with our theory and specialist short courses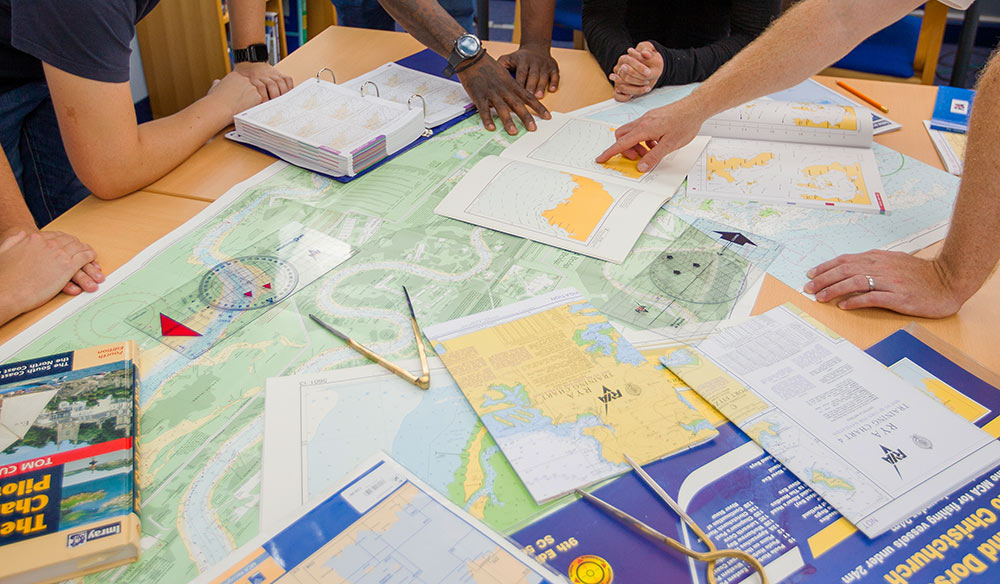 Winter is closing in and the days are getting shorter. For most of us this will also mean less time on the water, so how can you keep up the momentum and best prepare for another brilliant season afloat?
The RYA's network of affiliated clubs and training centres offer many great opportunities to get out on the water and make the most of the winter months. However, if it's not for you, or you're not getting out as much as you'd like, why not refresh your skills or learn something new with the RYA's broad range of books and shorebased courses?
"Whether you're completing practical training or boating recreationally, time spent on the water is essential to build on your experience and increase confidence," says Craig Burton, RYA Training Resources Manager.
"Whilst this does provide a hands-on, seeing-and-doing approach, it can also mean that the acquired knowledge is largely limited to what was experienced on the day. The RYA shorebased courses can solve this problem, providing a greater depth of knowledge in a whole range of areas."
A number of the specialist short courses are just one day. And with opportunities for online and distance learning, as well as in the classroom – it's never been easier to get stuck in and broaden your skillset! Read on for our top picks...
Diesel Engine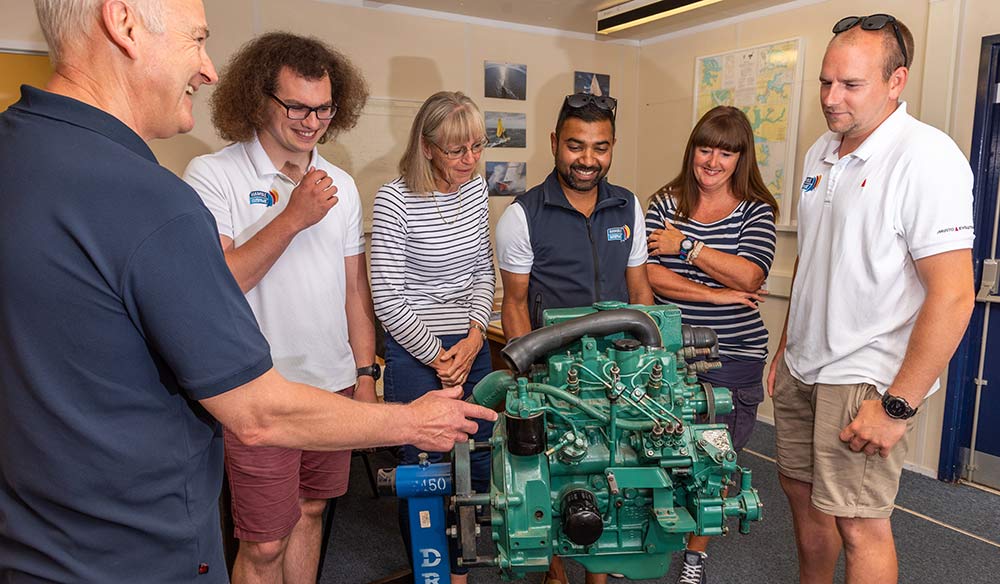 Nobody wants to be stuck out at sea or in a marina far from home with engine failure. Knowing how to fix the problem could save time, money, and stress. The one-day, RYA Diesel Engine course is perfect for beginners, taking you through ways to prevent and solve diesel engine failure.
Most engine problems can be solved by taking simple precautions, and you don't need a detailed mechanical knowledge. Find out how your engine works, how to keep it healthy by doing basic checks and maintenance procedures, and how to get it started again in the event of a breakdown.
You can discover more about maintenance and troubleshooting in the RYA Diesel Engine Handbook (G25).
Marine Radio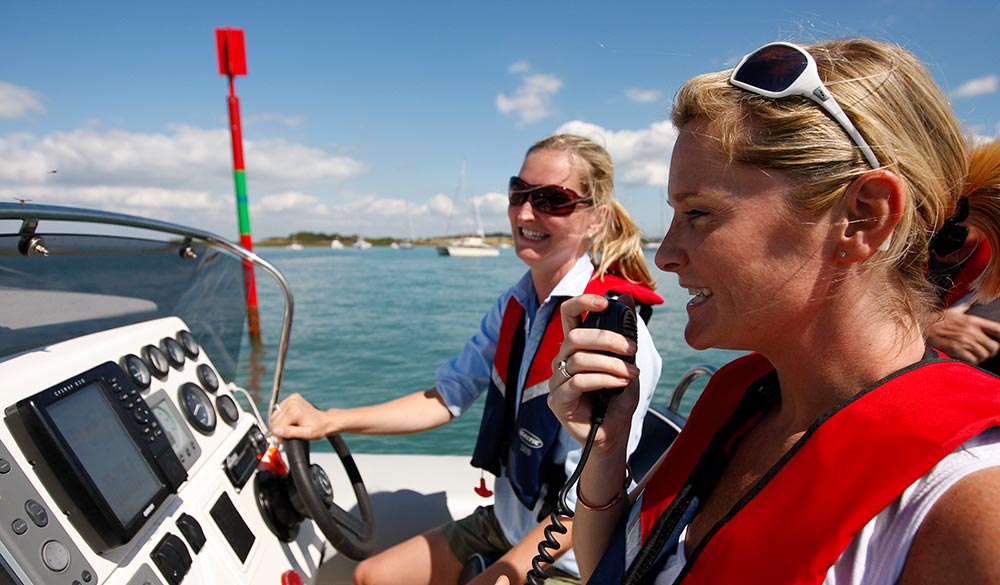 If you have a VHF radio onboard your boat, or carry a handheld VHF whilst kayaking or paddle-boarding, you need to hold an operator's licence.
The RYA Marine Radio Short Range Certificate (SRC) course is a one-day course aimed at anyone who wants to operate a marine VHF radio, with or without Digital Selective Calling (DSC).
Vital for days out boating, it covers radio functionality, how to relay information clearly and swiftly in an emergency situation, as well as hands-on practice of operating and talking over the radio. Learn more about VHF radio in the RYA VHF Handbook (G31).
Navigation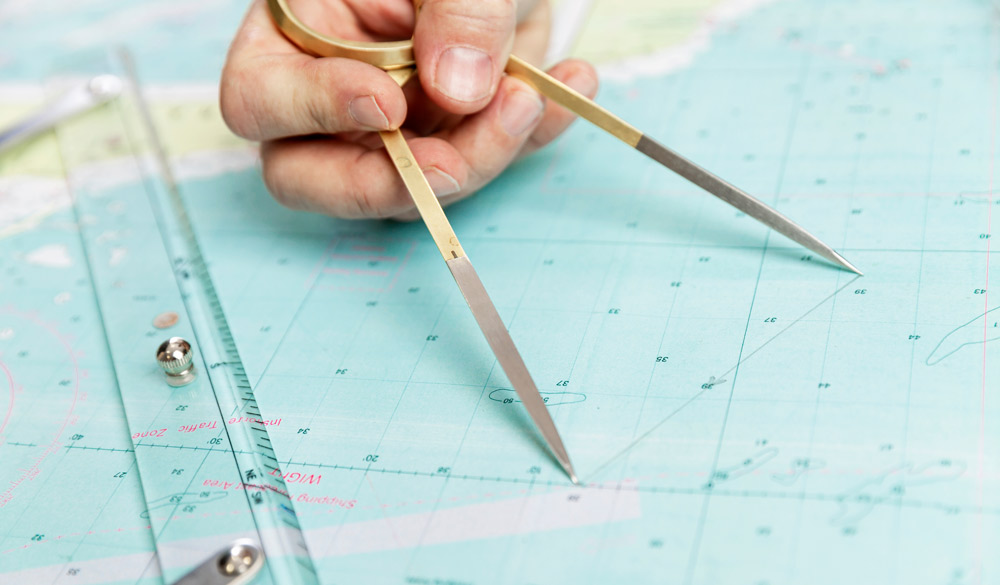 Whether you're exploring new areas or revisiting a favourite destination, you need to plan ahead. How far is the destination and how long will it take to get there? When will the tidal stream assist the journey and provide enough height of tide to enter – and to leave? Are there any hazards on route?
Anybody planning a passage needs to know where – and how – to find the answers to these questions, as well as understanding what impact this will have when out on the water.
The two-day RYA Essential Navigation and Seamanship course provides an introduction to navigation and safety awareness, whilst the week-long RYA Day Skipper shorebased course covers chartwork, electronic navigation, meteorology and the basics of seamanship in more detail. More experienced navigators can also enhance their knowledge with the RYA Coastal Skipper/Yachtmaster Offshore or RYA Yachtmaster® Ocean shorebased courses.
RYA An Introduction to Navigation (G77) is essential reading for beginners and anyone interested in finding out more about the basic steps of navigation. For a complete guide and further reading for competent navigators, check out the RYA Navigation Handbook (G6).
Radar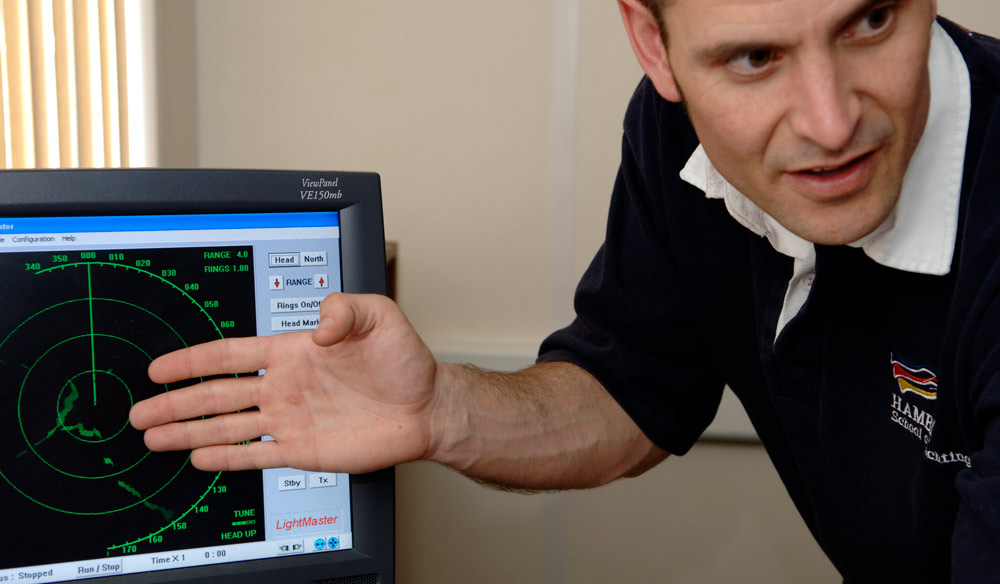 Cruising boats increasingly have radar onboard. The International Regulations for the Prevention of Collisions at Sea state that if you have a radar, you must know how to use it. Radar is probably the most versatile of all electronic navigation aids, but the best results are only obtained when you know how to use all of the functions correctly. It is not an all seeing eye, and can easily mislead those who do not understand its controls, allow for its limitations, or interpret its picture.
RYA Radar is a one-day course providing a clear understanding of radar and how it can be used to aid navigation and avoid collisions. For accompanying information, make sure to read RYA An Introduction to Radar (G34).

Sea survival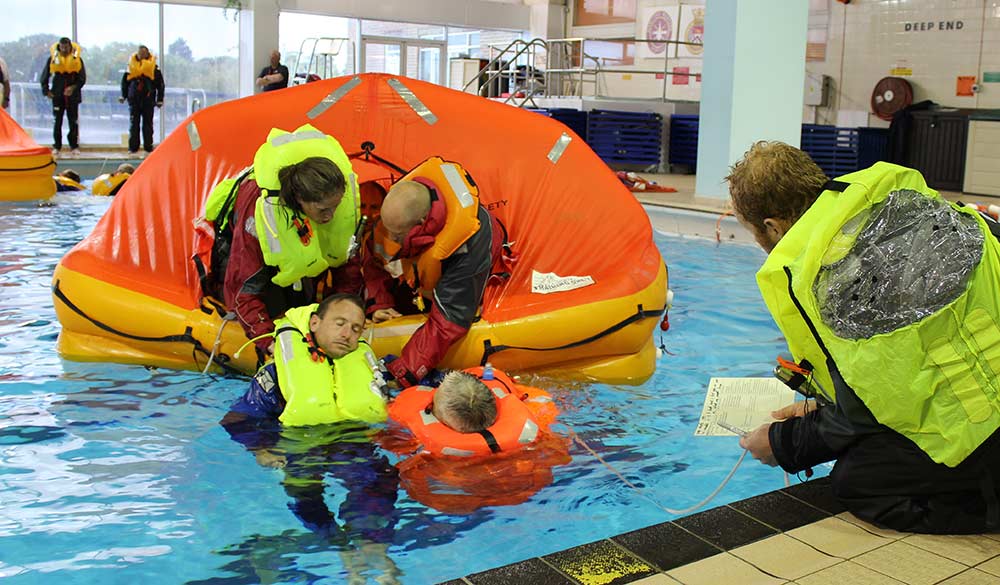 For anyone going to sea, the RYA Sea Survival course is a genuine lifesaver. Hopefully you'll never need to use a liferaft, but if you do find yourself in difficulty, you are more likely to survive if you know what to expect.
The one-day course provides candidates with a full understanding of how to use the safety equipment onboard their boat, as well as techniques on how to survive and how to be found.
For most, the course highlight is a practical session in a swimming pool, as you experience the problems of entering an uncooperative liferaft and assisting your 'crew mates' first hand - all while fully kitted out in wet weather gear and a lifejacket.
Find supporting information and further safety advice in the RYA Sea Survival Handbook (G43).
Winter reading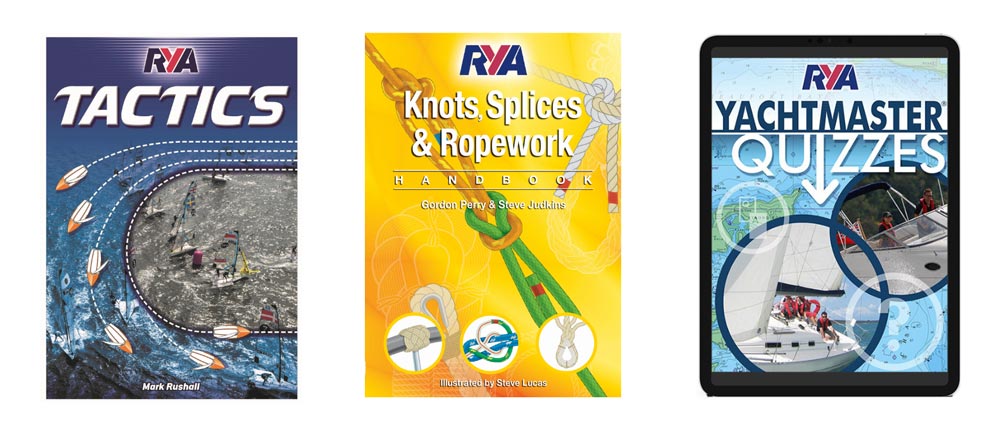 Why not make the most of your time ashore with some winter reading? Find additional information and expert advice in the RYA's range of publications, eBooks and audiobooks. As well as books that directly support RYA training courses, there are plenty of titles that will help support your boating by improving your knowledge.
Are you ready for the racecourse? Brush up on your tactics with the recently launched, third edition, of the best-selling RYA Tactics (G40). Written by world-renowned strategist, Mark Rushall, find cutting-edge advice on everything from weather conditions to high-speed racing and positioning as strategy.
The RYA Knots, Splices and Ropework Handbook (G63) contains everything from bends and hitches, to loops and stoppers, materials, tools and terminology - find out more in this complete guide to knots.
RYA Yachtmaster Quizzes (G79) will test your knowledge on everything from straightforward scenarios to more complex conundrums - the perfect companion for every experienced yachtsman. Now available exclusively as an eBook, get even more from this interactive experience.
Find out more
Find out more about RYA courses or an RYA recognised training centre near you.
Visit the RYA shop to browse the full selection of RYA publications.