The value of training
Top course picks to help you enjoy a lifetime on the water
More than 270,000 people of all ages and abilities undertake some form of RYA training each year.
Our courses are recognised worldwide for delivering the skills and knowledge to stay safe and enjoy your time on the water. But with no legal requirement to hold a licence to skipper a vessel in UK waters, why is RYA training so popular?
Something for everyone
There are more than 100 different RYA courses covering everything from sail and motor cruising to powerboating, small boat sailing, windsurfing and wingsurfing, inland waterways and personal watercraft. As well as shorebased navigation and seamanship theory, and other specialist short courses.
Although you don't legally need a licence to skipper a vessel in UK waters, RYA qualifications are highly respected worldwide and can be used as proof of competence. Whether you want to charter a yacht on holiday or start a career at sea, an RYA certificate proves your experience and ability as a skipper.
For other activities, having a qualification is law. For example, if you have a VHF radio on board your boat, or carry a handheld VHF whilst out on the water, you need to hold an operator's licence to use it.
Whatever your motivation, RYA courses and qualifications offer an opportunity to build confidence, have fun, and are often the starting point of a lifelong love of sailing, powerboating, or watersports.
They also make our waters a safer and more enjoyable place to be – for everyone that uses them.
Top picks
With so much on offer, you might be wondering where to start. Here are a few of our most popular training courses…
Level 2 Powerboat Handling
Duration: 2 days
Minimum age: 12
Required experience: None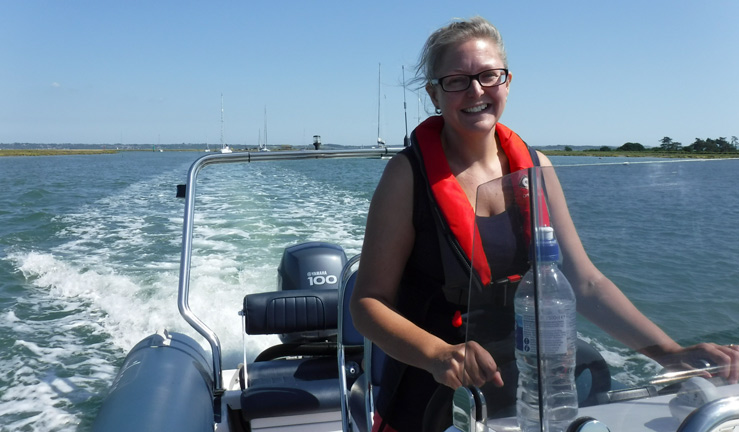 This entry-level course is aimed at anyone wanting to drive small open powerboats for either leisure, work or in connection with another activity such as sailing or rescue.
You'll focus on low-speed close quarters handling, man overboard recovery, driving at planing speed and collision regulations.
For Victoria Jacobs, the course was a way to develop her confidence when her family first bought their 6m RIB.
She decided to do an 'own boat' course on their powerboat and 9-year-old son Thomas was also able to come along and do the RYA Level 1 Start Powerboating course (minimum age 8).
"My husband is boat mad and has a lot of experience, which meant when we first got the RIB he used to end up doing everything," explains Victoria. "I wanted to be able to contribute to the family fun and to have the confidence to take over should something go wrong.
"I loved all of it, but for me the best thing was seeing how much Thomas learnt and enjoyed it, as well as gaining confidence myself. I now know my family is much safer on the water."
Day Skipper Practical Sail
Duration: 5 days
Minimum age: 16
Required experience: Basic sailing ability. 5 days, 100 miles and 4 night hours onboard a sailing yacht. Navigation and theory knowledge to Day Skipper Shorebased level.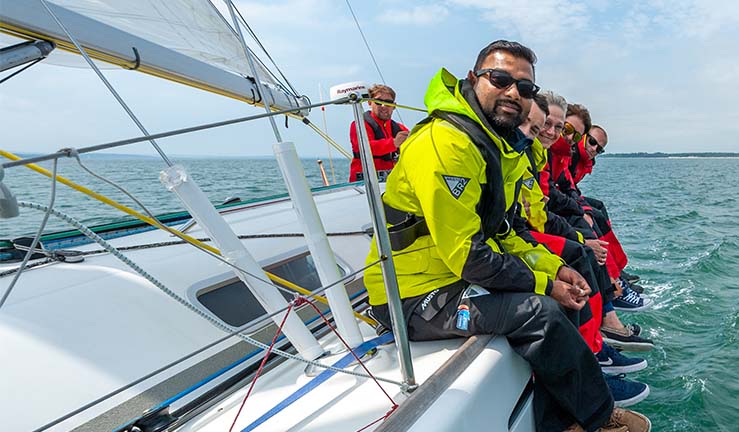 RYA Day Skipper is a qualification which enables you to safely take charge of a 30-45ft sail cruising yacht and its crew by day in familiar waters.
As well as giving you the confidence to enjoy your boat and stay safe, it shows charter and boat share companies that you have enough knowledge and practical experience to look after their boats too. You'll also be able to apply for an ICC (International Certificate for Operators of Pleasure Craft) which means you can go cruising abroad.
The course covers all aspects of yacht sailing: how to trim sails, plan a passage, moor and anchor safely, as well as learning how to make key decisions on everything from safety management and equipment to the well-being of everyone onboard.
RYA Chief Instructor of the Sail and Motor Cruising schemes, Vaughan Marsh explains: "RYA Day Skipper is a challenging and fun course which comes with fantastic rewards. When you feel able to head off on a sailing trip with your friends and family – that's when the hard work really pays off."
The RYA Day Skipper course can also be taken on a motor cruiser.
Marine Radio (SRC)
Duration: 7 to 10 hours in the classroom or online, plus independent exam.
Minimum age: 16
Required experience: None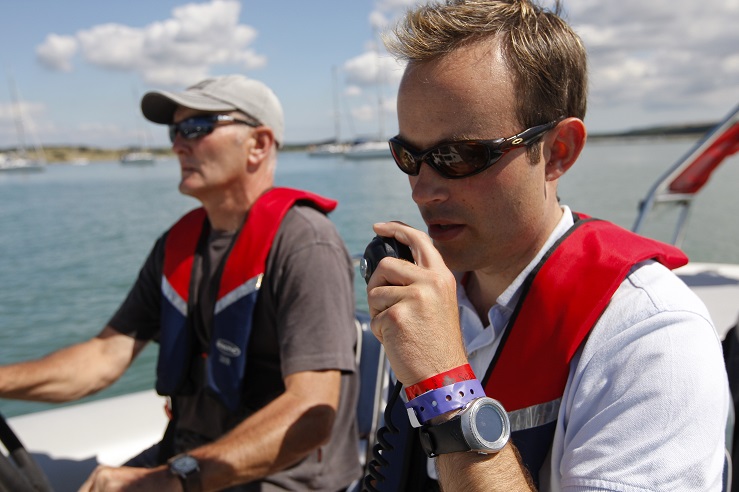 The RYA Marine Radio Short Range Certificate (SRC) is the minimum qualification required by law to operate VHF and VHF Digital Selective Calling (DSC) equipment in the UK.
The one-day course and exam covers the basics of radio operation, distress, emergency and medical assistance procedures and everything you need to know to be able to operate the radio.
Arnaud Coville charters a yacht each summer with his family. With more and more countries now insisting on SRC licenses Arnaud realised he'd need a qualification that was recognised internationally. He took the RYA course online and said: "The course itself was very good, it was easy, very didactic and the instructions are fool proof. The best thing was I could choose the timing and duration of the sessions."
Learn to Wingsurf
Duration: Up to 4 hours
Minimum age: None, but always check with the training centre as some will prefer children to be aged 8 and above.
Required experience: none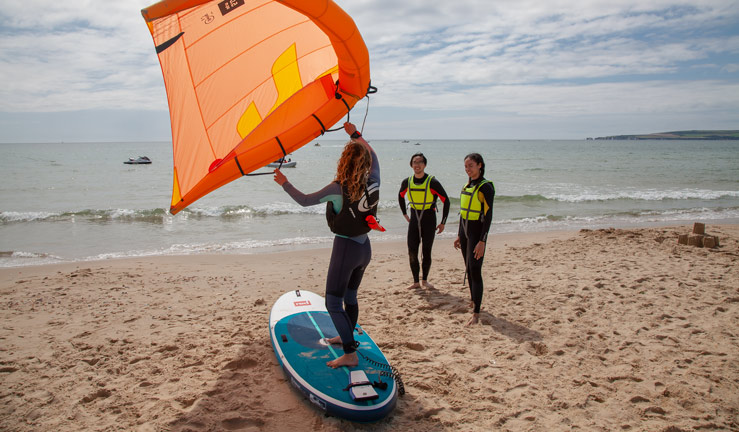 Wingsurfing, and the more advanced wingfoiling, are the latest watersports to hit our waters. And to help make them accessible to everyone, the RYA introduced a new training scheme in 2021.
The RYA Learn to Wingsurf course is aimed at complete beginners and consists of two parts: learning to fly the wing ashore, and then afloat.
By the end of the course you should be able to launch and land safely, travel a short distance across the wind and complete a basic gybe.
Looking to try something new, watersports novice Sarah-Maeva Cialec was one of the first people to take the course.
"I thought it was going to be really difficult," she explains. "But it didn't take as long as I expected to get up and feel comfortable on the board. I can't wait to get back out and try it again."
Endless opportunities
"If you learn how to do something properly you enjoy it more, which fuels the encouragement and motivation to continue and learn more," concludes Vaughan.
"Getting trained gives people the opportunity to develop a lifetime's enjoyment on the water and that's what we want."
Find out more about RYA courses or find an RYA recognised training centre near you.