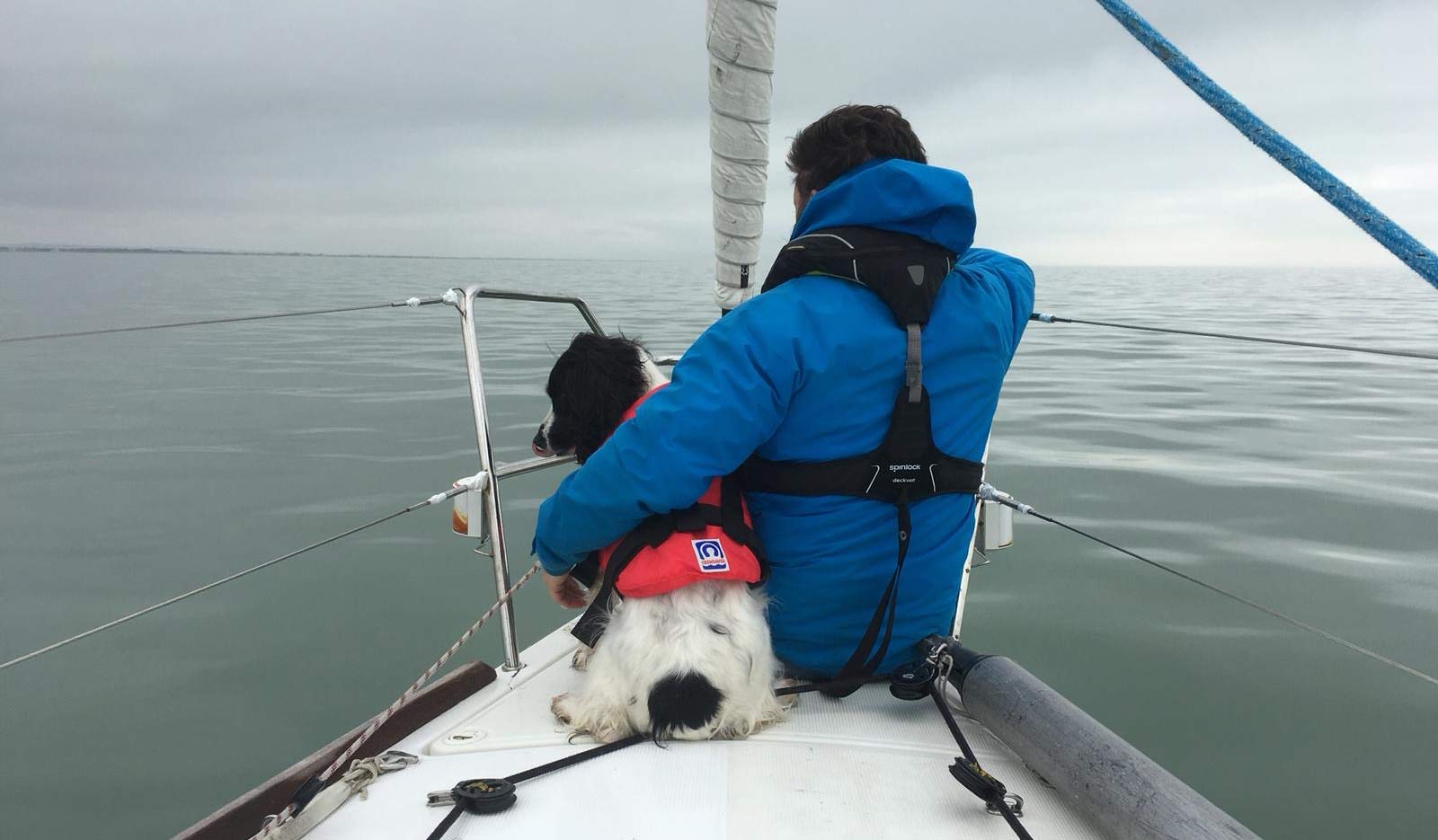 If you enjoy boating, you probably enjoy taking your friends out on your boat to share the exhilaration of getting afloat – especially if those friends happen to have four legs and a fluffy tail.

But before you do it's important to think about the steps you can take to keep your pet safe and happy while out on the water.
Top tips
Give your pet a chance to get acquainted with your boat before setting off
Always keep plenty of fresh drinking water available
Provide a shaded area – excessive sun exposure causes problems for humans and animals alike
Protect their feet – dogs absorb heat through the pads on their feet and boat surfaces can get very hot in the sun
Keep your first trip short, to let your pet get used to the boat's surroundings and movement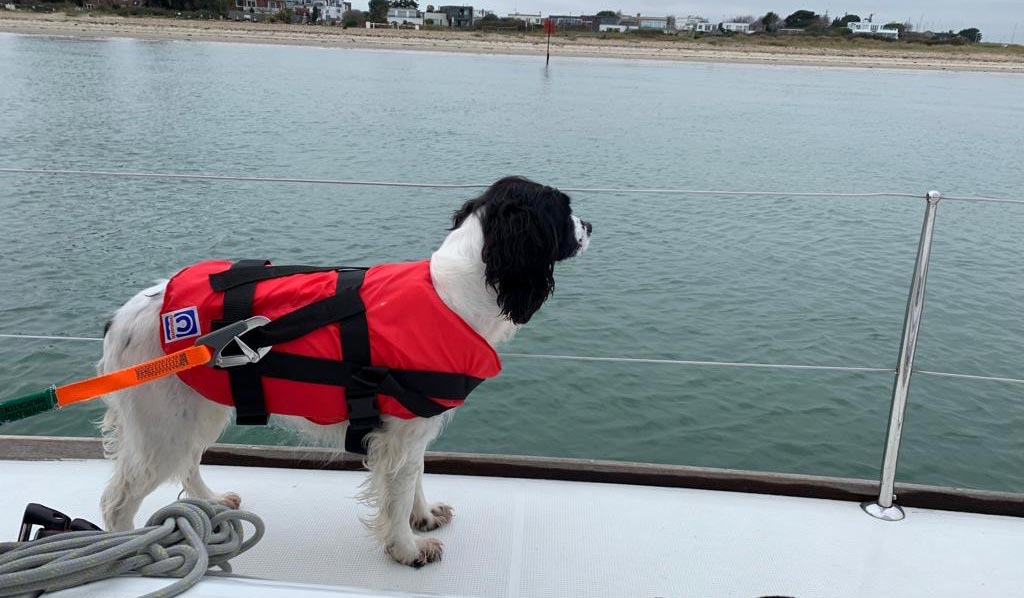 A buoyancy aid can also help keep your pet safe while on the water this applies both on board and on dinghies for trips to and from the shore. Give your pet a chance to get used to wearing its buoyancy aid before actually getting on a boat – and it's a good idea to allow your pet to practice swimming while wearing it too. A buoyancy aid with a light attached to the top will also help you to spot your pet if they take an unplanned swim in the evening.
Rowan
Meet Flat-coated Retriever, Rowan. He's an 8-year-old salty-seadog who loves nothing better than hopping on-board a boat for an afternoon at sea. Rowan got his sea legs at a young age, with his owner, Lucia Knowles, his current boat of choice is a 37ft Sunseeker, however, he has also been known to frequent dinghies and paddleboards – he just loves getting on the water!

However, safety on-board is always key to a fun day out, as Lucia explains: "When Rowan joins us on-board, he is always decked out in his buoyancy aid and a long lead. Although he's a strong swimmer the buoyancy aid gives us extra reassurance that he's okay should he get into difficulties.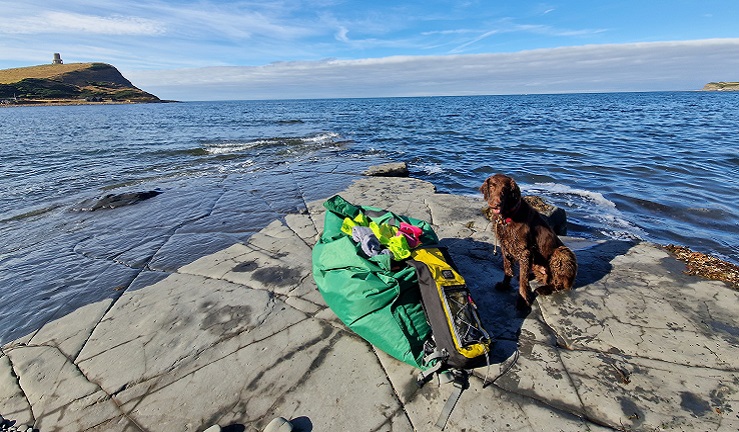 "Rowan's been joining us on boats ever since he was a pup, he's well acclimatised to life on-board and loves all the different sights and smells! One of his favourite things is to feel the wind in his ears, he'll put his paws on the side of the cockpit overlooking the side of the boat and you can see his ears flapping in the breeze! He also loves watching all the bits of seaweed and twigs passing by.

"For anyone considering taking their dog on a boat I would say go for it. I think the earlier your dog is introduced to a boat the better but ultimately owners need to be mindful that it just may not be for them."
Travelling further afield
If you are leaving Great Britain with your pet, you should ensure that it is correctly prepared in accordance with the rules of the destination country. Details of approved routes and how to prepare your pet can be found on the GOV.UK website.

Further information is also available from the Pet Travel Scheme on 0370 241 1710 or visit Bringing your pet dog to Great Britain.
Find out more…
The RYA aims to provide members with practical advice on all aspects of boating, ranging from boating with pets and other aspects of boating abroad to legal issues relating to registration, consumer disputes and salvage – to name just a few.
Join today and you can support the RYA in protecting your boating rights and freedoms.
Take advantage of free advice and support on all aspects of your boating, as well as enjoying a range of fantastic personal member offers. Find out more by calling 023 8060 4159, email member.services@rya.org.uk or visit www.rya.org.uk
Further information is also available from the Pet Travel helpline email pettravel@apha.gov.uk or telephone: 0370 241 1710 (Find out about call charges) Monday to Friday, 8.30am to 5pm (closed on bank holidays).