The Transition Period ended at 2300UTC on 31 December 2020. New rules apply to things like travel and doing business with the EU and it is becoming abundantly apparent that 'taking back control' might not be all it was cracked up to be as far a recreational boating goes. Our status as a 'third country' (i.e. we are not part of the EU gang anymore) is having significant effects on cruising to EU waters that are on our doorstep and although the principles of the withdrawal agreement are clear enough, the practical interpretation of many of the new rules still remains uncertain. Despite our continued lobbying, this is not helped by the continued lack of definitive information from Government even though we are now five months into 2021.
The timing of the UK's departure from the EU has been further complicated by the continuing Covid-19 restrictions on international travel. Here are the main areas which we continue to lobby on:
VAT: Entering the UK? You may need to pay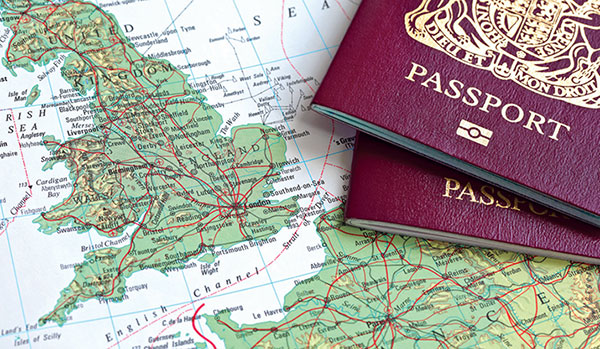 An RYA survey last year estimated that up to 33,000 British people who go boating in Europe could be affected by customs and VAT charges that would be applied to them retrospectively.
As EU citizens, recreational boat owners had the right to buy and keep their boats anywhere in the EU, as long as the VAT was paid. Now that the UK has left the EU and the Single Market, all movements of goods, including personal possessions, between the UK and the EU are treated in the same way as movements to and from the rest of the world. This means that movement of boats is subject to customs processes and therefore may subject to import VAT and duty on its current value if conditions for Return Goods Relief (RGR) are not met. Among other things, those conditions require import and export by the same owner within a period of 3 years. (It was always the case that if you took your boat out of the EU for three years or more, you may have had to pay VAT again).
As a result of our lobbying the Government extended RGR to allow a period of grace following the end of the Transition Period. The period of grace was for 1 year from 1 January 2021 and means that pleasure craft owners do not need to provide evidence of the actual date they transported their boats from the UK; they only need to demonstrate that they owned it in the UK at some point, so long as the other conditions of RGR are fulfilled. Following continued RYA representation seeking a 3-year transition period dated from the end of the Transition Period. i.e. the date the UK "exported" itself from the EU, the Government announced a 6-month extension to the 1-year grace period in March in recognition of the continuing Covid travel restrictions. The period of grace now ends on 30 June 2022. We still lobby for a more reasonable period of grace that recognises restrictions arising from seasonal weather, distance, Schengen rules and of course covid travel restrictions and we are urging Government to keep this under review.
The period of grace however does not help those who wish to repatriate boats which they have never owned in the UK i.e. they have never been "exported" from the UK. Before the UK left the EU, owners bought and kept boats in the EU27 with a legitimate expectation that they would be subject to relief on bringing them to the UK and not have to (in effect) pay VAT twice on the same goods. However, HMRC continues to insist that if the person importing the boat has not exported it, then RGR is not available. This is grossly unfair to those who now find themselves in this situation and we are lobbying hard for them to be treated with equal understanding and flexibility by HMRC.
Visa-free travel: limited time in the Schengen Area
While VAT affects the movement of goods, the Schengen agreement covers the movement of citizens, and means that 26 European countries don't carry out passport checks at their internal borders. (It's worth noting that the Schengen Area covers most of Europe but is not the same as the EU – for example, Norway and Switzerland are in Schengen but not the EU, while Croatia, Ireland and Bulgaria are in the EU but not Schengen.)
Following Brexit, UK passport holders will not need a visa for short visits to the Schengen Area, but will be subject to time limits – you can stay for up to 90 days in a rolling 180-day period. However, after that period expires you will be required to apply for a visa for the specific country you wish to visit. Taking your boat from one country to another for any additional days could require visas from each country you visit.
The UK allows EU citizens to come here for six months visa free. It is therefore disappointing that despite continued lobbying by the RYA and sympathetic parliamentarians on our behalf, the Government does not appear interested or minded to seek longer visa-free stays in the Schengen Area for British Citizens. Furthermore, the Government appears to be content for individual member states to decide domestic entry rules for non-EU citizens. We persevere!
Border controls: new systems on arrival and departure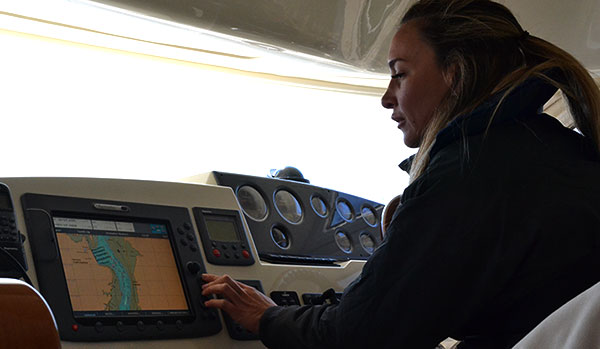 Now that we are a third country, we'll have to comply with whatever controls EU countries put in place. Whereas before you could sail into an EU port, tie up, pay your fees and head to the pub, you might now have to report your arrival at a designated point of entry first, before sailing on to your destination – then do the same on the return voyage.
At the UK border, you will also have to check in and out of UK waters, irrespective of where you're arriving from. The C1331 has always been a requirement if you leave the UK for or arrive from a destination outside the EU but was frequently overlooked. It is now mandatory if you leave or enter the UK. There are plans to introduce an electronic reporting system later this year that will allow you to inform the UK Border Force in advance of travel to or from the UK by computer or smartphone. Details can be preloaded, so you will only need to report the date and time of leaving and your destination for each trip you make across the UK border.
If you're arriving from outside the UK (including the Channel Islands) you must now fly the 'Q' flag where it can be easily seen as soon as you enter UK waters (the 12-mile limit). This symbolises that you are free from plague and disease and are complying with your flag state regulations, this yellow flag invites officials on board to inspect the boat.
We are working with the Home Office to ensure this system is simple to use and we will provide further updates as we are given the information.
Northern Ireland: special measures apply
Private boats in NI on 31 December 2020 are in free circulation in NI and the EU. Any goods in free circulation in NI can move from NI to GB under unfettered access that is, there are no export or import formalities and no UK duty.
With regards to the reporting requirements for pleasure craft, Brexit has resulted in changes which have needed discussion across Government and we are in continual dialogue with it. The NI Protocol has an impact because both UK and EU laws apply. The fact that Government can still not give clarity on the changes and the impact upon the pleasure craft community has meant that the customs authorities will not enforce any new reporting requirements until 1 July 2021 and that existing arrangements will continue until then. The new reporting requirements will be published once they have been approved and we receive them.
We now know that private pleasure craft users in Northern Ireland will no longer be able to use red diesel for propelling their craft. It was proposed that this change would take effect by June this year. The RYA has stressed the difficulties presented by this short timescale and requested a longer period to address the white diesel supply issues that the decision presents. This is still under discussion with the Treasury and HMRC. The RYA is also concerned that the volume of sales of diesel to private pleasure craft is not great enough for suppliers to justify the expense of providing a second pump at the waterside, if this is the case then it is going to cause significant supply problems. The RYA continues to work with its colleagues in RYA Northern Ireland and Government to find a solution that ensures continuity of supply at the waterside.
What next?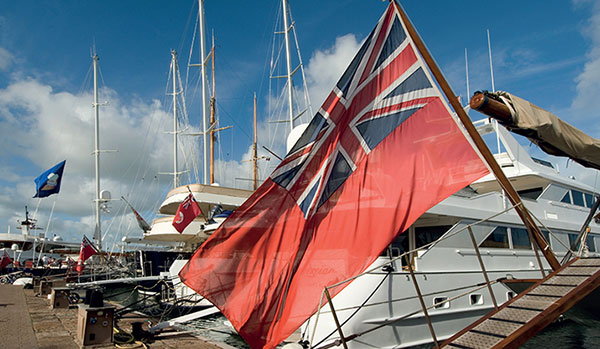 I should make it absolutely clear that the RYA fully understands the issues. Sabbatical and retirement plans have been devastated by the Schengen rule and the lack of reciprocal arrangements that restrict time spent in the Schengen area, RYA certificates may no longer be acceptable for skippering foreign flagged boats making charter impossible, reporting procedures will undoubtedly become more complex, pet travel will be more difficult on a cruising boat, there are still considerable uncertainties on the NI/EU/GB relationship at the practical level and VAT is going to be an issue for a considerable time to come.
All of this is likely to be made more complex by lack of understanding by local officials. However, we fully understand your concerns – we share them.
We have already answered well in excess of 2500 personal member enquiries since October last year and where we do not have answers, we are trying to find them.
Where we believe that the government is being unreasonable, we continue to lobby hard for a change of policy and where we think government simply does not understand, we will continue to share our experience and expertise with it to develop accurate guidance and reasonable legislation that is desperately needed by boat owners.
For more information about the RYA's Brexit work, visit Representation (rya.org.uk)