Step into the Summer season with Chatham Marine
Born out of a love for the great outdoors, exploration and adventure, Chatham Marine are committed to creating classic sailing and country footwear, all with their signature British style. Marrying traditional craftsmanship and innovation, with the finest materials, each shoe is of the highest quality and durability, and is designed to be comfortable, functional and able to withstand all that nature has to throw at it.
With four ranges to choose from, G2, Country, Life and Sport - there is a shoe to suit every lifestyle:
G2 -The most premium and bestselling footwear sits within Chatham Marine's G2 collection. Undoubtedly their signature deck shoe, designed to be one of the most durable you can find, with each pair boasting an unheard of 2-year manufacturers guarantee. Expertly manufactured with the highest quality materials, these shoes are built to last.
COUNTRY -Chatham Marine understand that country life can take you from bracing rural hikes to cosy afternoons in the local pub, and the shoes found in the Country collection are effortlessly to walk you from one to the other. From Goodyear Welted brogues and Chelsea boots, as well as waterproof Walking Boots, don't escape to the country without pulling on a pair from a collection we know (and wear) so well.
SPORT - An easy pair of casual shoes is an essential addition to anyone's footwear collection, and the styles found in the Sport range are everyday shoes with an athletic edge, that offer affordable quality, comfort and style. A number of designs fall into this collection, from the classic deck shoe to trend-led cup-sole trainers, and all are created with active lifestyles in mind.
LIFE - Whether you're spending your weekends on land or water, the footwear in the Life collection is designed to see you through that downtime in style, without compromising on quality. Their lifestyle shoes are perfect for off-duty days, when you want to slip into something simple and easy-to-wear that works all day long - whatever's on your agenda.
RYA members can save 20% on Deck Shoes and Accessories. Visit Chatham Marine's Member Benefit Page to claim your discount code.
Save on Spares Marine products and Beacon Servicing today!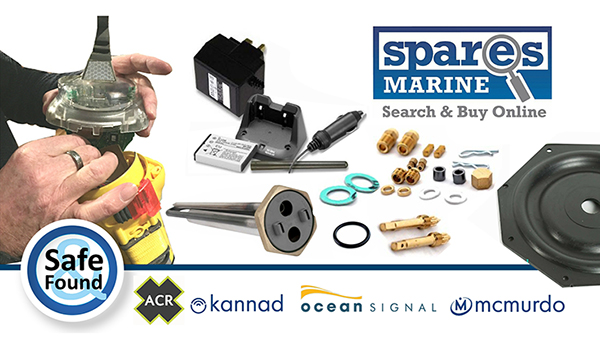 It's so good to be back on the water! As we enter the busy sailing season ahead, as a member reward partner, Spares Marine can help you prepare your boat for annual maintenance or the unexpected. Spare Parts is what they're all about. Toilets, cookers, heaters… all the bits required to renew those perishable parts.
Working with an array of big hitting brands, Spares Marine offer swift supply and valuable technical advice where needed.
The team, based in Torquay, are also Accredited EPIRB, PLB, MOB / AIS Service Agents. Have you checked your battery expiry dates recently? Now is a great time to get your safety beacon in tip top shape at their Safe&Found Servicing Department, where McMurdo, Kannad, ACR and Ocean Signal beacons can all receive the Spares Marine touch.
"We're thrilled to be an RYA Reward Partner and enjoy offering all members the valuable spares and servicing support they deserve when it comes to keeping them moving on the water", comments Steve Walker, General Manager, Spares Marine.
So, if you're searching for that elusive spare part, need advice or simply looking to service, program or upgrade your safety beacon, Spares Marine can help you prepare to set sail again soon.
Visit Spares Marine's Member Benefit Page to find out more.
CleantoGleam introduce new Canopy Cleaner and Canopy Protector for boat covers and bimini tops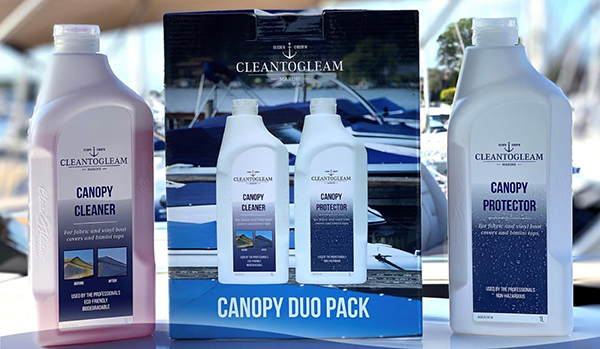 A leading supplier of professional boat maintenance services, Cleantogleam, has added two new products to its cleaning range. New Canopy Cleaner and Canopy Protector are free from harsh, caustic products to clean and protect boat canopies without damage.
Cleantogleam Canopy Cleaner has been developed to remove, dirt, mildew and grease from boat covers and bimini tops. It can be used safely on most coated canvas and vinyl fabrics.
Gary Winter, owner of Cleantogleam, said: "We recommend dampening the canopy first with a fine mist spray. Never use a pressure washer as it could harm the fabric. Once the cover is wet, apply the canopy cleaner with a telescopic brush, working it in to create a soapy surface. Leave it to soak through, then use a stiff brush to release the dirt and algae. Finally, rinse the canopy until the water runs clean. You might need to repeat the procedure for stubborn stains."
Cleantogleam Canopy Protector is a transparent, non-greasy liquid for protecting and prolonging the life of a boat's canopy, covers and biminis. Using hydrophobic nanotechnology technology, it inhibits the growth of mould and mildew by repelling dirt and moisture. Ideal for canvas, vinyl and leatherette fabrics, the protector creates a waterproof and UV barrier, helping to prevent weathering.
Gary added: "To keep a newly cleaned canopy looking good for longer, Cleantogleam Canopy Protector should be applied 24 hours after cleaning, once the cover is completely dry. The protector can be used while the canopy is on or off the boat."
CleantogleamCanopy Cleaner and Canopy Protector can be bought individually or together as part of a duo pack.
To find out more and claim your exclusive 15% discount, please visit Cleantogleam's Member Benefit Page.
Digital charts and books for locations across the globe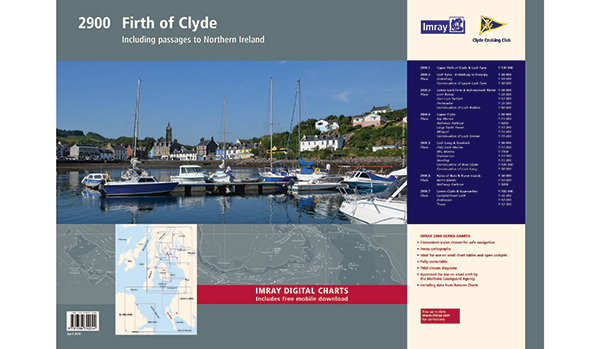 Established in 1875 and now with more than 100 thousand members and 1500 clubs and class associations, the RYA represents and supports more than 450,000 UK sailors and boaters.
Imray has been publishing charts and books for almost 300 years and today is seen as the leading source of nautical information tailored specifically to the leisure sailor.
Imray charts are recognised by the Maritime and Coastguard Agency and are based on the latest data from UK and international hydrographic offices combined with information from a wide network of other authorities. Their extensive range of more than 100 guides and almanacs by world-leading sailing authors and clubs provide sailing directions, photos, plans, details of marinas and anchorages and comprehensive background information on popular and less explored sailing areas around the globe.
As an RYA member, you can order directly on the RYA website where you can enjoy member benefit discount on all Imray charts, books and digital products (excluding apps) and Standard Admiralty Charts and publications.
In doing so, you will not only continue to support your RYA, but you'll help to continue building the foundations of a long and positive relationship between Imray, the RYA and its growing community.
To find out more and claim your exclusive discount, please visit Imray's Member Benefit Page.
Not an RYA Member
As an RYA member, you could be benefiting from a whole host of special offers and discounts to help cut the cost of your boating. To claim these great offers join the RYA today and visit the member benefits webpages to obtain your discount codes.