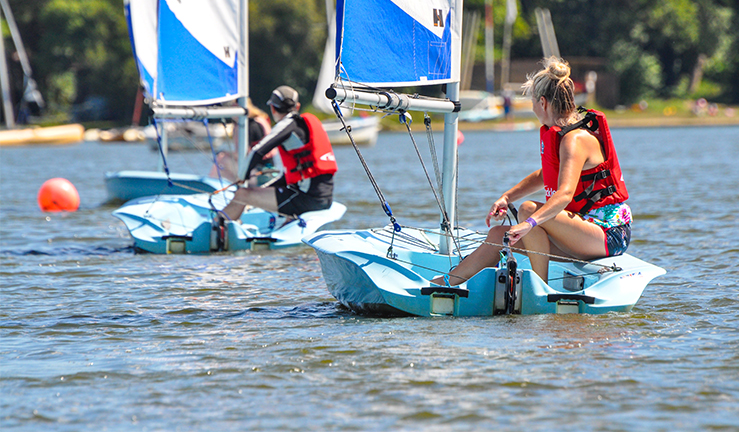 In recent years consumer and participation trends have shifted, presenting both challenges and opportunities for training centres. The coronavirus pandemic has accelerated a number of these trends, perhaps the most significant being that many people are staying more local and looking for holidays and new experiences closer to home.
The 'staycation' trend has presented a new opportunity for clubs and centres to connect with local customers and attract newcomers. And it's anticipated to be here to stay for at least a couple of years, so how can we make the most of it?
Earlier this year, marketing expert and author of British Marine's highly acclaimed Futures report, Liz Rushall joined us for a webinar exploring how to get on the front foot and attract newcomers and new customers.
You can watch the webinar in full here.
In the hour-long session, Liz dives into the key questions, processes and tips to gear up your marketing this summer. Not only considering the staycation trend but the impact of the broader consumer and participation trends identified in the Futures Project.
Find out how to identify new customers and how you can match and address their needs. As well as advice and tips on the importance of search engines and some tools and ideas to help customers find your business.
If you want to find out more from Liz about the findings of the Futures Project and the relevance to training centres, make sure to catch up with her session from this year's RYA Raymarine Training Conference supported by Gallagher: 'Training – what does the future hold'.
For more marketing resources, tips and tutorials, please visit the marketing page on the Training Support Site.
RYA Wavelength: Sign up to our bi-monthly eNewsletter for all the latest news, updates, CPD and teaching tips for RYA Instructors and recognised training centres. Update your newsletter preferences here.