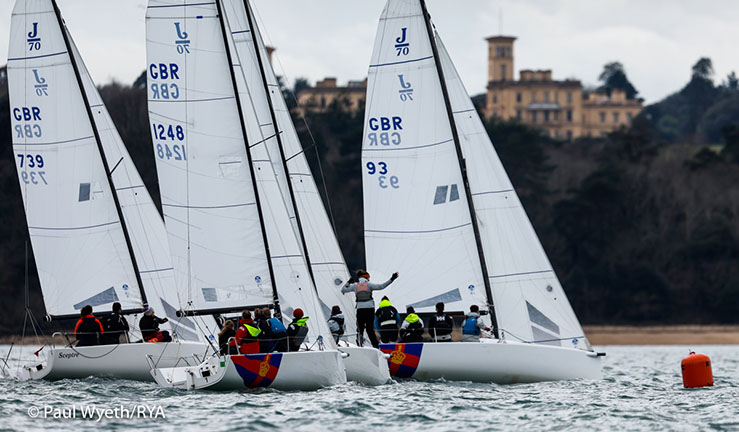 British Keelboat Academy sailors are all set for a summer season of performance racing.
The British Keelboat Academy (BKA) provides the training and technical knowledge for racing keelboats at the top end of the sport and has more than 60 sailors in this year's cohort.
With no previous big boat experience necessary, the BKA takes experienced dinghy racers and gives them the tools to become valuable team players on keelboats and yachts.
This year's graduates are now lining up opportunities to compete across the sport, including with RYA Match Racing, British Keelboat League, the Round the Island Race, Cowes Week and the Royal Ocean Racing Club's offshore series.
Richard Moxey, RYA Keelboat Development Manager, said: "Our 11th BKA cohort have really engaged with our world class coaching programme and had a chance to experience a range of sailing from sports-boats to offshore racing. We're now looking forward to seeing them continuing to develop their experience as valued crew members over the coming season."
This year's BKA comprises: Kate Angier, Ruaridh Angus, Natalie Annels, Lydia Barber, Oliver Bayliss, Harry Blythe, Olivia Bracey-Davis, Keiran Bray, Rachel Brazier, Max Buswell, Katheryn Byne, David Calder, Chloe Collenette, Albie Cutbill, Louise Davis, Molly Desorgher, Rory Dowdeswell, Isabella Drewitt, Charlie Fernandez, Amelia Fox, Luka Franklin, Toby Gard, Emma Gardner, Lucia Gittins-Jones, Katherine Goode, Henry Hallam, Maisie Harkess, Amelia Hickmott, Sophie Holloway, Lia Horne, Paddy Jefferies, Walter Keegan, Thomas Lawson, Dominic Lloyd, Alice Lucy, Eva Miller, Josh Oates, Roisin O'Halloran, Tiegan Pearce, Freya Pembery, Mary Jane Piper, Heather Quinn, Harriette Rossall, Kristian Schafer, Niall Schiess, George Sellwood, Luke Sheridan, Rowan Skingley, Robin Stein, Connie Stevens, Cameron Sword, Flossie Tanner, Hamish Taylor, Ben Teague, Freya Terry, Ellie Thomas, Sasha Tydeman, Alex Whitfield, Knox Wilson, Christine Wood, Oliver Woodley, Emily Wright, Cameron Yates.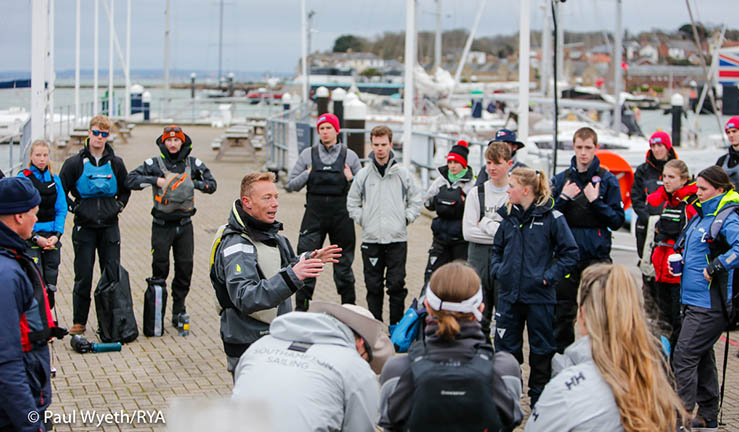 Teamwork
A BKA selection weekend took place in the Solent last November and subsequent winter training weekends have included online theory sessions, spinnaker work and boat handling at Queen Mary SC, inshore and offshore sailing in The Solent, and high-performance racing in J70s at Cowes.
The BKA provides an invaluable platform for those seeking to develop skills across different roles and boats and opens doors through elite coaching and connections in the world of keelboat racing.
Heather Quinn, of Notts County Sailing Club, a former Topper and current 420 youth class sailor, said: "The British Keelboat Academy has bridged the gap between my dinghy sailing and the keelboat world; it has given me the opportunity to experience different areas of keelboat sailing from small keelboats to offshore sailing.
"I have really enjoyed meeting and sailing with people from lots of different sailing backgrounds and I have learnt so much from the amazing coaches. The virtual sessions have been really informative and helped prepare me for the training weekends, where I have been able to try all the different roles in the boats."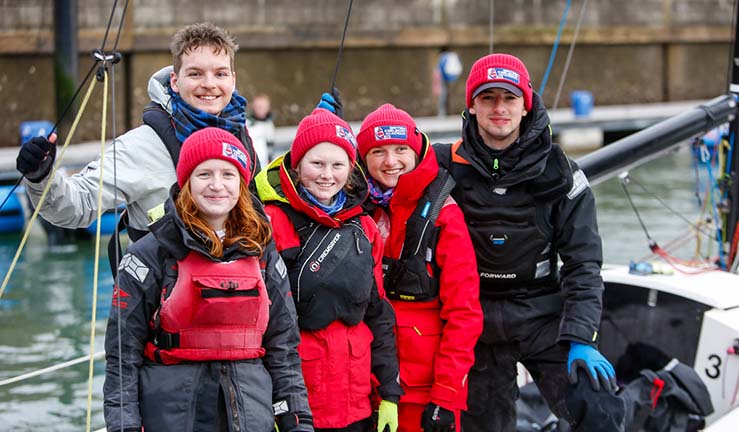 Emily Wright, who is a student at Bristol University and visually impaired, said: "The BKA has been such an incredible opportunity to refine my sailing skills and even try my hand at different positions and different boats. It is unique and rewarding to be surrounded by such an experienced coaching team but also to learn from my fellow young sailors.
"Everyone has been so supportive and inclusive in helping me get the most out of my BKA experience despite being registered blind. Everyone sailing with me has been extremely quick to increase the quantity and quality of communication on the boat in order for me to sail my best. I can't wait to further the skills I have learnt with BKA and put them into practice at competitions."
Head Coach Niall Myant-Best said: "It's great to have our first visually impaired sailor benefiting from the BKA program this year. The knowledge that is offered to our sailors doesn't just come from the coaches but our sailors too, each bringing their own experiences and skills. Emily has a strong sense of a boat and feel on the helm - so she's been able to help others learn from her. It's a great example of different perspectives and individual strengths benefiting any team, as well as the BKA."
As well as technical sailing knowledge, the BKA supports the development of life skills such as teamwork which are transferable to work and study outside of the sport. Coaches include IMOCA sailor James Harayda, SailGP crew Hannah Diamond and many former BKA sailors.
Find out more about the British Keelboat Academy and if you are an aspiring young keelboat sailor, look out for when applications open again in late summer for the next intake.