Make the most of your staycation
With the staycation trend here to stay for another summer at least, find out more about opportunities this year to get out on the water near you...
1. Join a sailing club in your area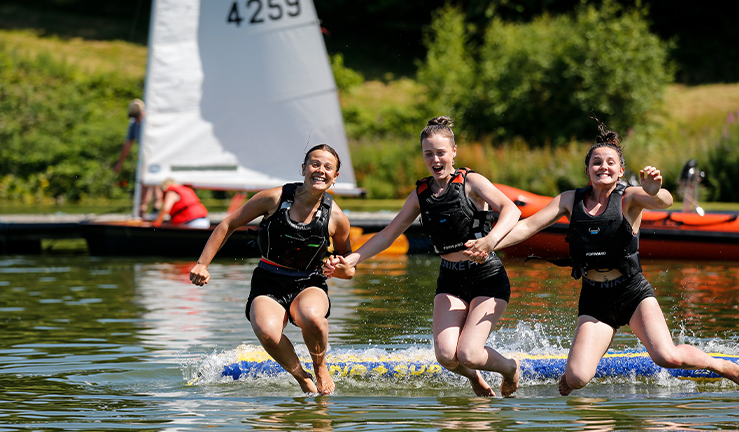 Sailing clubs are affordable places to spend time with your family doing an activity that everyone can participate in. Cheddar Watersports in Somerset welcomed almost 300 new members (a 60% increase) last year with family membership increasing by more than double.
This could be why, two years on from the first national lockdown, the number of club members in England is back to pre-pandemic levels with over 255,000 people currently members of their local sailing clubs and 34,000 joining in 2021 alone.
"We do as much as we possibly can to help members feel part of our community. As well as offering face-to-face tours, taster sessions and training we invite members to join a buddy system that matches their watersport interests.
"We have an extensive range of kit for hire, so beginners or those who want to try something new can try different types of boat, windsurfer, SUP or kayak at low cost and see what they enjoy most".
Some clubs are also taking part in Discover Sailing which will reach out new would-be sailors and windsurfers through low cost or FREE open days or taster sessions.
Why don't you discover sailing now!
2. Take a course at a local training centre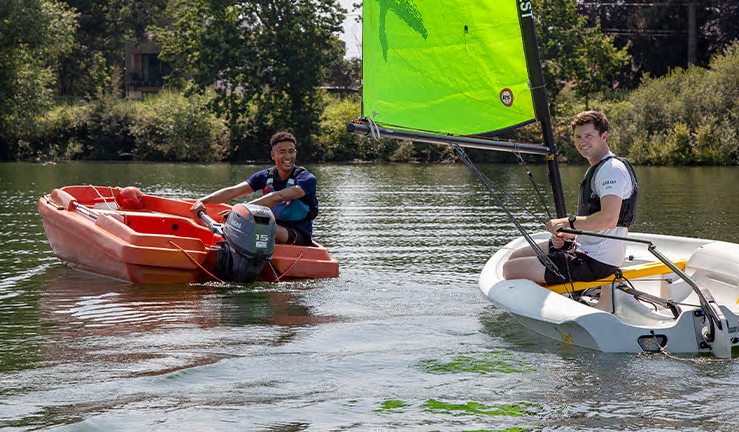 If you want to try sailing, windsurfing or winging or learn how to foil or master a planning gybe, taking a course can be an effective and fun way to learn new skills. Adult and youth sessions often happen simultaneously so that the whole family can learn at the same time.
With more than 1,000 RYA Recognised Training Centres across the country plus 70 abroad, over 100 RYA courses, there is something for everyone.
Find your nearest training centre and see what they have to offer!
3. Get out on the water and explore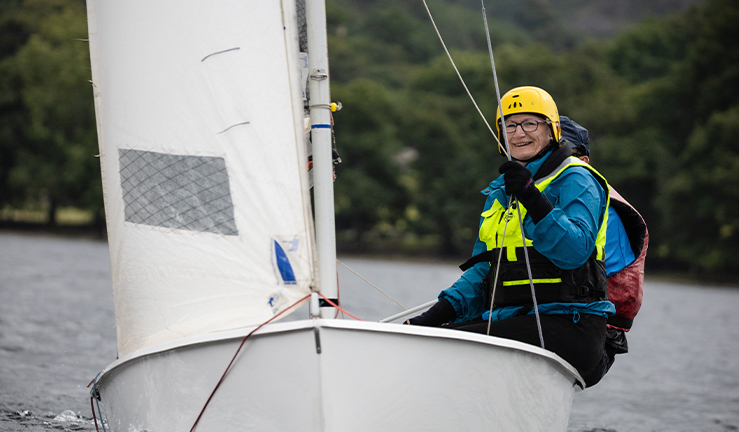 The RYA has added five new trails to its Dinghy Trail portfolio. All trails are packed with navigation or anchorage details, facts, areas to spot wildlife, the best areas to enjoy the views and picnic spots, and more! Some are linked to the national curriculum. Three trails cover the Lake District, including one following the trail of Arthur Ransome's Swallows and Amazon sailors on Coniston Water.
The next two take in the very different ends of Windermere, the hustle and bustle of the north, from Ambleside to Bowness, whilst the second trail soaks up the tranquillity of the south, continuing to Lakeside. It is possible to do both trails on a mid-summer day.
Further south, the Carsington trail is ideal for beginners. The venue offers boat hire for the trial as well as a range of other watersports. Finally, our Itchenor trail take you meandering up Chichester Harbour, an AONB, to Dell Quay. The trail allows you to enjoy its wide expanses and intricate creeks, guiding you to refreshments at either Dell Quay Sailing Club or the 16th century Grade II Listed Crown and Anchor pub.