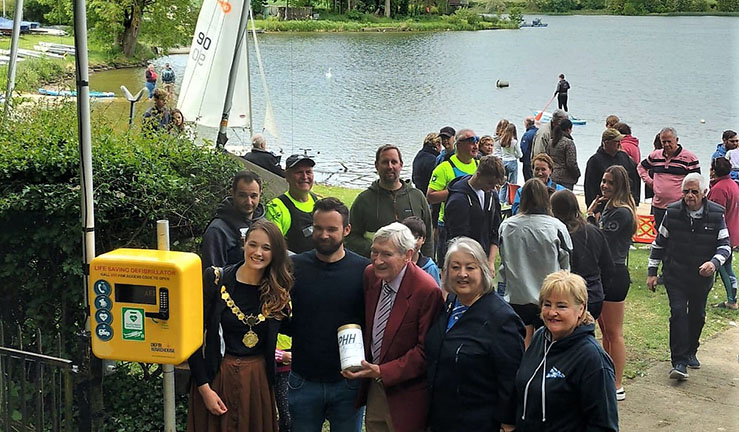 A second Midlands sailing club has installed a potentially life-saving defibrillator to benefit its members and local community thanks to a national charity.
Cransley SC in Northamptonshire was supported by RALPHH to locate a defibrillator just outside its clubhouse and alongside a path which is popular with walkers and cyclists. The equipment is also now registered with both national and local databases.
Housed in an eye-catching weatherproof and secure case, the new addition to the club's facilities was officially launched at an event attended by Richard Allen, Chairman of RALPHH, and the Mayor of Kettering, Cllr Emily Fedorowycz.
Life saving
The occasion coincided with a Discover Sailing open day at the club on Saturday 29 May 2023, and included a demonstration for members and visitors showing how to use a defibrillator.
Cransley is only the second sailing club in the country to benefit from a RALPHH grant for a defibrillator, with joint funding towards it raised by club members.
Thanking the charity, Cransley SC Commodore Sue Bull said: "A defibrillator is something you never want to use but you only need it once for it to be worthwhile and save a life."
Volunteer-run Cransley SC is a family-friendly club and RYA Recognised Training Centre offering courses for all ages. With an idyllic location and more than 250 members, activities include sailing, racing, youth sessions and paddleboarding. The reservoir is also used for sailing lessons for a local school and by local sea cadets and canoeists.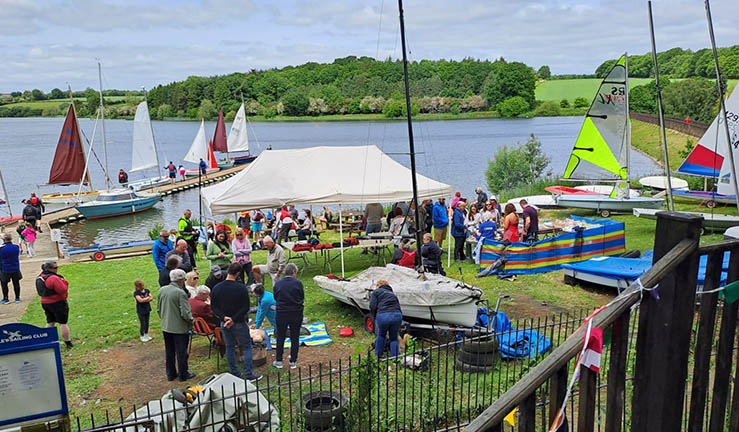 Club grants
In March 2023 another Northamptonshire club, Middle Nene SC, became the first sailing club in the country to be awarded a RALPHH defibrillator grant.
The work of RALPHH - the Robert Allen, Life Promotion & Healthy Hearts Trust - was originally inspired by the death of Robert Allen, a former National Schools' Rowing Champion, who died unexpectedly aged 35 from an undiagnosed heart condition.
It is one of the key priorities of RALPHH to help raise the number of defibrillators in sporting locations and the charity is keen to build partnerships with sailing clubs.
Sailing clubs interested in installing a defibrillator can find out more about RALPHH grants and applications in RYA Clubzone.