Outdoor Classroom Day
Outdoor Classroom Day, which is a global movement to inspire and celebrate outdoor play and learning, took place earlier this month and youngsters from the Isle of Wight were lucky enough to take part – and were filmed by the BBC in the process!
The children from Gurnard Primary School took to the water with UKSA. For some, this was their first time sailing and they thoroughly enjoyed their Outdoor Classroom Day, which aims to connect youngsters with the environment around them. You can watch the video on the RYA Facebook page.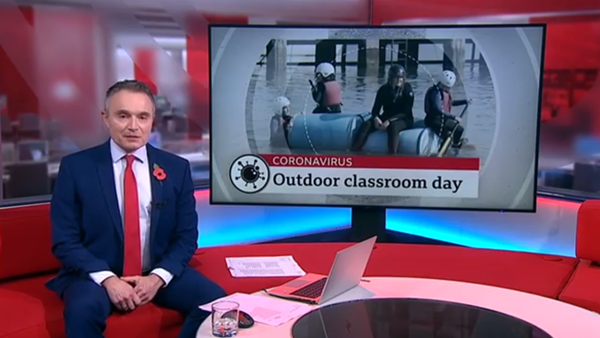 A warm welcome to five new OnBoard venues:
Sea Cadets Thrapston Boat Station
Windswept CIC
It's award season….
Voting now open for RYA and Yachts & yachting of the Year 2022 supported by Gallagher.
The annual award recognises the outstanding achievement of sailing clubs – many with vibrant youth activities and OnBoard venues – across the UK and promotes the hard work an dedication that goes into running a successful club. Vote here.
The 2022 finalists are:• Aberdeen & Stonehaven Yacht Club• Arnside Sailing Club• Ballyholme Yacht Club• Brading Haven Yacht Club• Budworth Sailing Club• Chelmarsh Sailing Club• Exe Sailing Club• Flushing Sailing Club• Lymington Town Sailing Club• Teesdale Sailing & Watersports Club
Four of the finalists were also recognised for their particular achievements in the following areas:• Chelmarsh Sailing Club- 'Inclusive and Open to All'• Lymington Town Sailing Club- 'Modern and Innovative'• Brading Haven Yacht Club- 'Sustainability'• Arnside Sailing Club - 'Heart of the Community'
Three clubs were also congratulated for their work over the last year and awarded Certificate of Commendations:• Bartley Sailing Club• Filey Sailing Club• Warsash Sailing Club
HRH The Princess Royal celebrates boatings outstanding volunteers
Earlier this month, Dedicated volunteers from across the UK were awarded for their exceptional commitment and achievements in boating by Her Royal Highness The Princess Royal at the 2021 RYA Volunteer Awards.
Overall, a total of 42 RYA Volunteer Awards were presented at the annual ceremony at One Great George Street, Westminster, celebrating long-standing volunteers as well as families, committed youngsters and most importantly, those who have made an impact.
Read more about who received the RYA Volunteer Awards and the five categories: The RYA Awards, RYA Community Awards, The Francis Elkin Award, The Family Award and The Honor Preston Award, here.