Leon Ward, Disability Development Officer from the RYA (South & South West Region) ran a day of training for coaches, instructors and volunteers to enable people with disabilities to get afloat and sailing. In addition, the Hansa UK Class Association brought 6 boats up to support the event and compliment the 2 Hansas that the club have at the loch.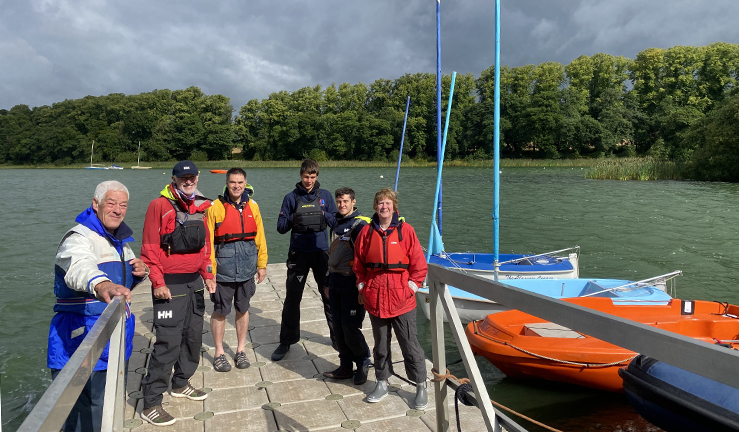 International Hansa Sailor Rory McKinna, who sits on the Participation & Development Committee, organised the event alongside RDO Laura Cowan, aided of course by willing club volunteers.
Rory said.
"It was great to see a wealth of disability sailing activity at the loch. The fact that we had so many participants despite the damp weather forecast shows the enthusiasm of the disabled community to get on the water. The awareness training delivered on the Saturday was also of tremendous value, particularly the interactive sessions. Activities like this will help to set CCC up for a future where disability sailing becomes an integral part of the club's activity."
Liza Linton, Development Manager for RYA Scotland notes.
"Overall, the event was a great opportunity for people to get involved in the sport of sailing along with family members. We had some people on the water who were brand new to sailing and some who were able to return to the water in a supported way for the first time in several years."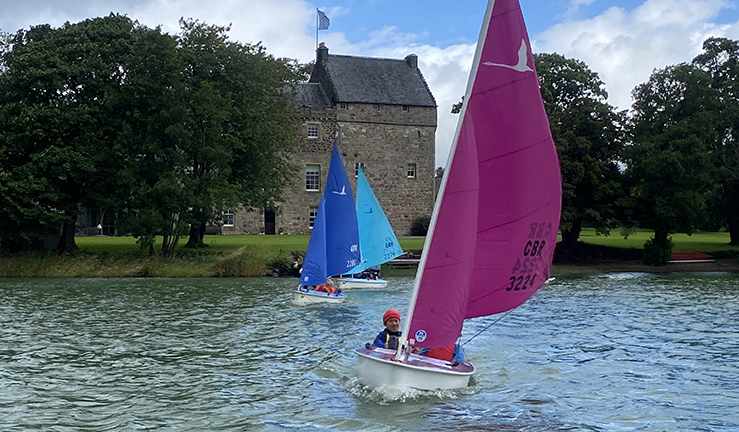 "The organisation from Rory and Laura was great and the enthusiasm from all the volunteers over the two days was fantastic. It was great to have Leon up from the RYA to support the event, help with the training and to be part of the conversation around Sailability and delivering sessions to those with a disability in Scotland."
The weather on the Sunday was challenging with the rain and in the afternoon gusty winds which eventually took us off the water, however the buzz and energy around the club from all those involved was great.
If you are interested in finding more about RYA Sailability and how you could access the sport visit the Sailability Hub.