Barbara, who lived life to the full, became the first female pilot of Concorde in 1993, and that year flew her first Concorde flight as Captain from London Heathrow to New York.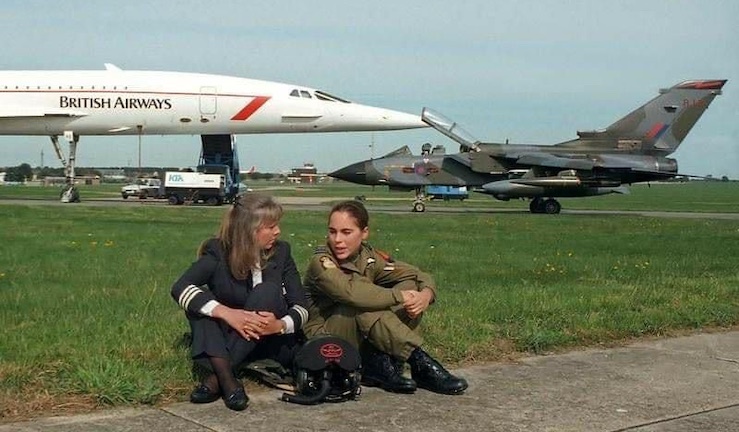 The photo shows Barbara with Flt. Lt. Jo Salter, the first RAF female fast jet pilot, who flew the Panavia Tornado aircraft with 617 Squadron. Two of the many astonishing achievements women have made and continue to make.
Guy Mayger from Felpham SC says: "Barbara was one of the nicest people you could possibly meet and I was lucky to sail with her many times on her Dehler 34 (Slender Delta), Mumm 30 and SB20s during various Cowes Weeks, Hamble series and other Solent regattas.
"Lately, we sailed on her last boat, an Archibeau 35, which we raced to 2nd in class on RTI. She's sorely missed by all those lucky enough to have known her and an inspiration for women and men alike."
Find out more about Felpham Sailing Club