Finding the ideal Christmas present for sailing enthusiasts is easy at Salcombe Dairy
RYA members can benefit from a 20% discount on bean-to-bar chocolate treats, as well as luxurious ice cream delivered to your door for Christmas entertaining. This nautical Devon brand has been making award- winning ice cream by the sea for over forty-two years, popular flavours being honeycomb and Christmas Pudding, as well as a very boozy Rum and Raisin!
Best-selling chocolate flavours also include milk chocolate sea-salted caramel and dark chocolate with sea salt, all made in Island Street, Salcombe - just metres from the coast using organic, fairly traded cacao nibs from Peru. Over 10% of company profits are donated to charities, among them the Wind Project enabling disabled people to learn to sail.
To take advantage of this great offer visit the Salcombe Dairy Member Benefit page.
Please note this offer is only available until 20 December 2021.
Marine Electronics for Sailing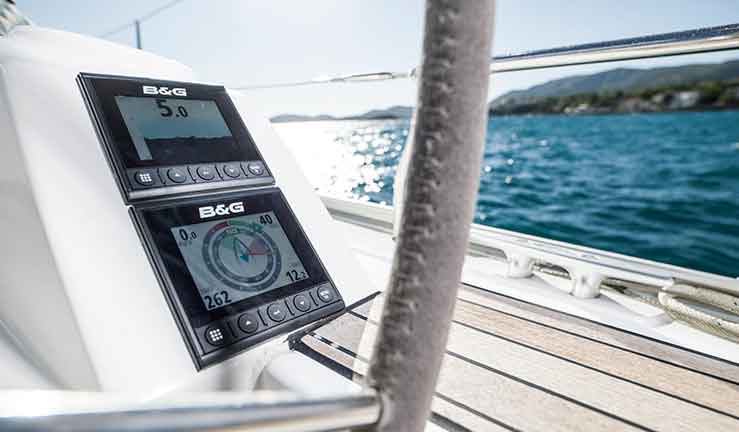 RYA members can enjoy an exclusive 10% discount on B&G's® Vulcan, V60B and Triton2 Digital display:
Vulcan sailing chartplotters are designed to be as intuitive as a tablet or smartphone. The low-profile, super-bright display is visible even in direct sunlight, and the responsive touch screen gives fingertip control, even in flying spray and a rough sea state.
V60B VHF marine radio featuring a built-in GPS and a full Class B AIS transmitter and receiver, allows you to see and be seen by nearby AIS-equipped vessels.
Triton² Digital display: Multi-purpose sailing instrument and autopilot display with a 4.1-inch colour screen, optically bonded for zero condensation and featuring trans-flective LCD technology for exceptional contrast and visibility in all lighting conditions.
In addition to B&G®, C-MAP® are also offering RYA members a 10% discount on the latest Discover and Reveal charting solution. Setting a standard for navigation and situational awareness, C-MAP® develops precise, reliable charts with safety and ease-of-use at their core, to satisfy the most demanding of user.
To find out how to claim your exclusive discounts, please visit B&G®'s member benefit page and C-MAP®'s member benefit page.
Christmas gifts for the water-lover, budding sailor or boating addict in your life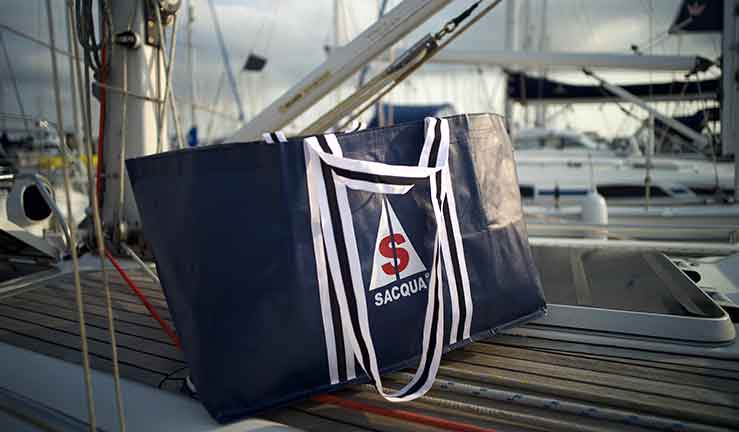 SACQUA is a proud RYA member partner and offers all RYA members a discount of 20% off the SACQUA foldable, eco, voluminous yet space-saving and sturdy loading bag for any vessel from a paddleboard to a super-yacht.
Their lightweight loading bags fold flat to A3 for space-saving and are so voluminous that they hold 20kg/70L and the clip feature allows it to clip to any vessel. The strong velcro seal, snap-closes easily for cold, wet, sandy or gloved hands. And of course, it is water resistant and made from recycled plastics. A must-have solution for wet, heavy and bulky gear for dinghy sailors and as a store and space saving solution for yacht owners.
As an RYA member, you can also get 20% off too on SACQUA's unique and uber chic yet practical waterproof & floatable handbag, satchel dry-bags. Designed specifically to float, exude style and practicality both on or in the water or wet weather!
These handbag dry-bags are only available from SACQUA. Choose from Ice-white, Lux-Red, Classic-Black or Nautical-Blue. Check out WWW.SACQUA.COM for recommendations and their contact details for their friendly and helpful sales team.
To find out more and claim your 20% off discount code, visit SACQUA's member benefit page today.
Get onboard with Sunsail and discover exceptional places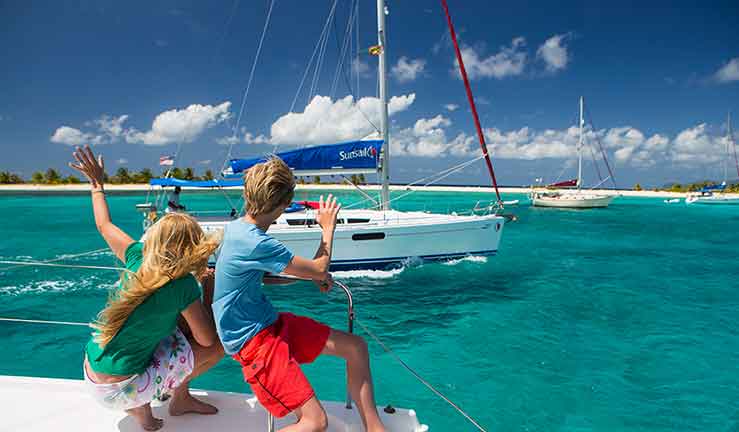 Looking to get away from it all? Longing to feel the warmth of the sun on your skin and the breeze in your hair?
Sunsail is the global yacht charter company that offers sailing holidays to first time sailors and experienced adventurers alike has a plethora of exciting destinations to explore this winter. From the British Virgin Islands to the Bahamas, and Grenada to Antigua, there's a stunning sailing destination waiting for you.
Or perhaps you are keen to get your Summer 2022 adventure booked, looking forward to island-hopping in style along Croatia's stunning Dalmation Coast or exploring sun-soaked harbours and dramatic scenery in Lefkas in Greece?
Whether it's a chartered and skippered yacht this winter or a family-friendly flotilla next summer, Sunsail's team of dedicated holiday planners are there to help RYA members find the perfect sailing holiday.
A private yacht charter is the ultimate way to enjoy a holiday with your close friends and family, in your own private sanctuary. What's more, with RYA Membership, you will receive a discount of up to 15% off bareboat or flotilla yacht charter holidays. Experience Sunsail's flexible booking options and travel with confidence all whilst enjoying an incredible discount.
As members of ATOL and ABTA, Sunsail offers flexible rebooking terms and comprehensive health and safety measures, so customers can book and travel with confidence, making the most of their time on the water.
If you would like to book, please call +44 (0) 330 332 1182 to speak to a friendly Holiday Planner, or visit www.sunsail.co.uk.
To redeem your RYA member discount, please visit Sunsail's member benefit page to find out more.
Christmas gifts for your watersports mad family and friends & spring adventures on the water with Spinlock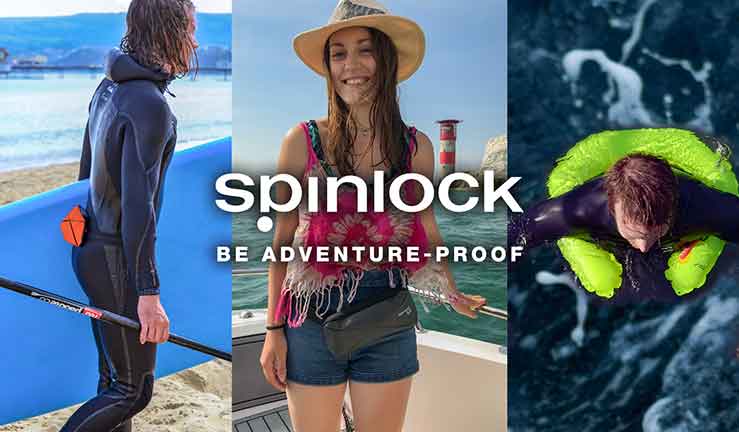 Don't forget your discounted offers as an RYA member on Spinlock's range of products including the Alto 50N Flotation Belt, which is popular with stand up paddlers, helping them get more adventurous in their distances and locations. Compact, small and lightweight, Alto 50N provides essential flotation when needed without hindering your paddling when underway.
Other discounts include their Cento Junior Lifejacket and Rig-Sense rig tuning gauge.
RYA members can receive up to 50% Spinlock products, to see what discount you can get visit Spinlock's member benefit page today.
Cruising into 2022…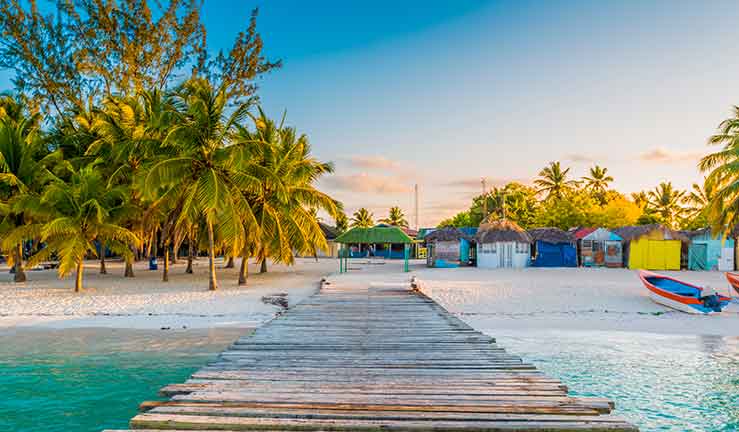 Where you choose to explore, there's never a better time to rediscover that holiday feeling. With P&O Cruise, as an RYA member, you will receive exclusive membership benefits of up to £200 per cabin additional onboard spending money to use onboard. This can be for drinks at the bar, spa treatments, shore experiences, speciality dining and much more.
P&O can jet you straight to the heart of the Canaries on a fly cruise? Perhaps you want to feel the warmth of the Caribbean or Mediterranean sunshine from their retractable sky dome on Azura or visit the beautiful location of Norway on their new innovative ship, IONA.
For more information on how to redeem this RYA Member offer, please visit P&O's Member Benefit page.
Not an RYA Member
As an RYA member, you could be benefiting from a whole host of special offers and discounts to help cut the cost of your boating. To claim these great offers join the RYA today and visit the member benefits webpages to obtain your discount codes.