Up and coming young sailors have been developing their racing skills in 2022 on a pathway to success with the North East & Yorkshire Youth Sailing Series.
The 2022 series saw more than 120 sailors participating across 10 venues and over 250 individual entries, providing competitive racing at the front of the fleet while at the same time encouraging and supporting less experienced sailors and those travelling for the first time.
At the end-of-season prize-giving, awards included recognition for young sailors who have improved their results through taking part in the series. The regatta division once again encouraged less experienced sailors onto the race course, providing support both on and off the water, and was won by Harry Wilson (Filey SC) with Jasper Chestnutt (Ulley SC) in second. Ethan Wild (Ripon SC) took home the Leapfrog Trophy for most improved sailor. Full results are available at www.yhysa.org/series-results

Progression
Leapfrog trophy winner Ethan Wild, aged 14, has progressed from his regatta fleet entry in 2021 to finishing an impressive 11th overall in the main fleet this year.
He says: "I was around 10 when I first sailed but then other commitments and the Covid pandemic meant I didn't sail again for a couple of years, until after lockdown I managed to get onto a Level 2 training course and I haven't looked back."
His first NEYYTS event was at his home club Ripon SC in May 2021, and Ethan recalls: "If I'm being honest I probably didn't know what was going on at the time, I was so new to sailing and this was one of the first ever races I had ever done.
"I did six events in that traveller series and was pretty much last in all of them. My most memorable one was Filey where despite my best efforts I didn't finish a single race, my boat broke several times and I just didn't know how to sail on the sea. I left thinking I would never sail on the sea again!
"Fast forward to this season and it couldn't have been more different. I was so happy to receive the Leapfrog Trophy. I still cannot believe I have gone from the bottom of the regatta fleet last year to 11th in the main fleet. This series has definitely helped my confidence. I feel like I have learnt so much and had the opportunity to feel like what racing is about."
Resilience
Like many young sailors who take part in the series, Ethan has gained a real sense of achievement from touring the range of venues offered by the series – inland and on the sea – which has enabled him to develop boat handling, racing and life skills.
As Ethan explains: "The thing I enjoy most about the series is that every club is so different, from how I launched my boat to learning to how to sail in different conditions. I have also enjoyed making lots of new friends from different places who I wouldn't normally have the chance to meet.
"My most memorable moment of this series is more what I felt was my biggest achievement - when I returned to Filey facing my fears and I completed both my races in really difficult conditions, proving to myself just how far I have come this year!"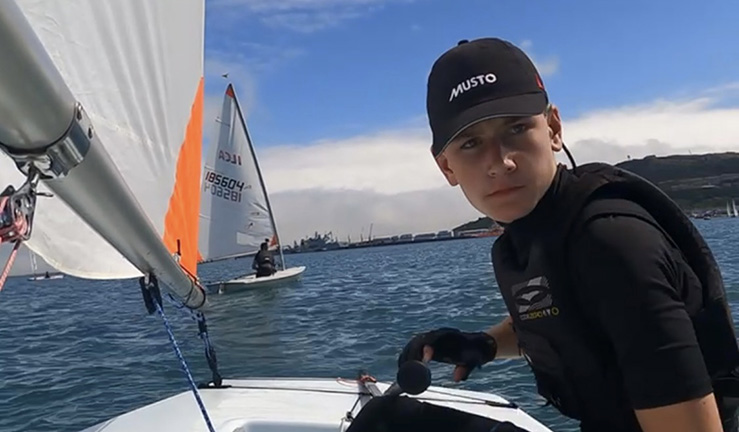 Community
For Ethan's dad James, as with many parents and competitors on the road for this year's series, taking part has been rewarding for a whole variety of reasons.
He says: "There have been some great venues and we have made a lot of new friends along the way and the traveller series has become like a community in itself: everyone chips in to help out in any way they can and is encouraging to all sailors on and off the water.
"The best part for me has to be seeing Ethan grow in confidence, resilience and develop his sailing skills. The traveller series has given him a passion for racing and made him want to do better at each and every event he has attended!"
As a result of Ethan's experiences with NEYYTS, he has attended various other training and racing events, including a week in Weymouth over summer and Regional Training Group (RTG) indicators, earning selection for this winter's RYA North and Midlands ILCA 4 RTG.
As dad James sums up: "Ethan would never have felt he could do this without the opportunities the traveller series has given him."
Rewards
Regatta fleet winner Harry Wilson, aged 7, of Filey Sailing Club, has always sailed but only started competing this year. His first year of taking part in NEYYTS events has enabled him to develop his skills and "given me people to race against". Asked what he's enjoyed most about taking part, he says: "Sailing at the different venues every week and winning the regatta series!"
His most memorable experience was competing at Sunderland Yacht Club in June. As he explains: "It was very, very windy and I kept capsizing and the support boat kept bringing me back in but I then kept going back out to sail. I won an endeavour award for this - not giving up."
Harry's mum Emma Wilson, Commodore of Filey SC, said: "Harry sails the RS Tera and has competed in all the national and regional events this year; we are always doing more as his sister Molly sails the same boat and she won this regatta fleet trophy last year – it's nice to keep it in our house for another year. I enjoy visiting all the other clubs and venues and catching up with everyone."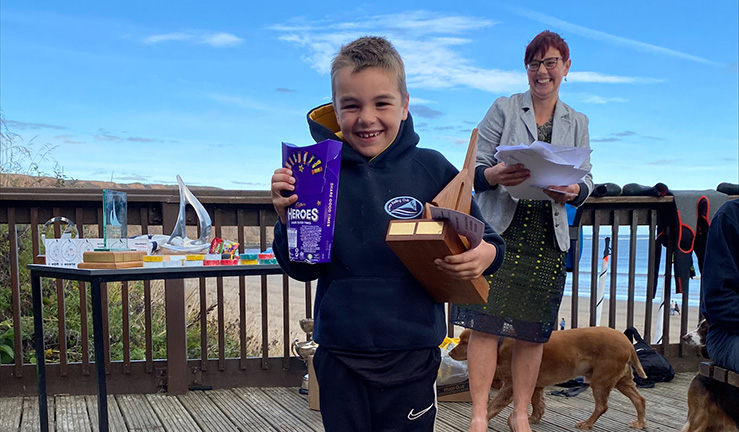 Inspired
Lucy Cliffe, aged 14, of Otley Sailing Club, started the series in the regatta division but got promoted into the main fleet mid-way through the season, finishing 16th overall.
Demonstrating her progress, Lucy competed at this year's full-on finale at Filey Sailing Club, her first outing on the sea, and finished the first race despite the challenging breezy conditions.
Inspired by the Arthur Ransome books, Lucy learnt to sail at Otley in 2018 and first took part in the NEYYTS series at the last event of 2021 at Yorkshire Dales Sailing Club (pictured below in her purple Topper).
"My sailing instructor told me about the event and encouraged me to take part," she explains. "I was the only sailor going from my club and I didn't know any of the other sailors taking part but I went anyway and I was so pleased I did, it was brilliant!
"Everyone was very friendly and helpful and the other sailors, their parents and the instructors gave me lots of encouragement and some really useful tips as I was new to racing that summer. I was hooked and determined to take part in as many future events as possible."
Memorable
Lucy says her most memorable moments this year have included the first race of the season at Ripon Sailing Club: "It had the most boats I've ever seen on a start line and the hardest wind conditions I had ever attempted to sail. We were capsizing all over the place and lots of boats were turtling. This event gave me a major boost to my confidence!"
Taking part in the event at Yeadon Sailing Club, with similar lake and wind conditions to her home club Otley and "loads of brilliant coaching", then saw Lucy achieve her best result of the season, finishing 7th out of 23 boats.
She says: "I love racing against sailors my own age, in different types of boats on different lakes. It has taught me a lot about racing outside of my own club. The series has really helped improve my sailing and has given me confidence, not just on the water but with approaching new situations too."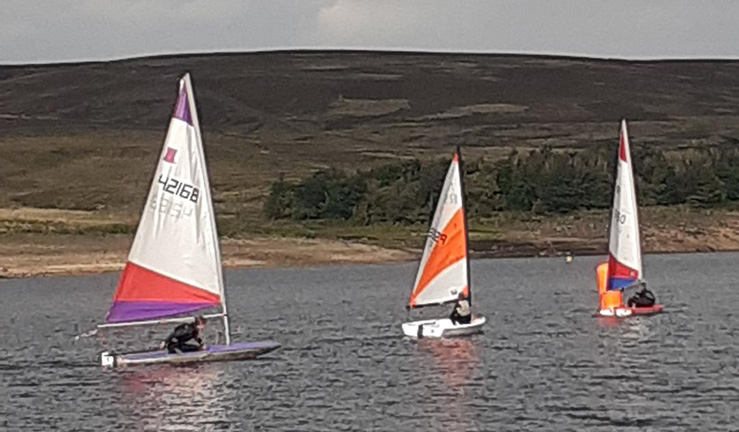 Find out more
Planning is already underway for the 2023 North East & Yorkshire Youth Traveller Series, which celebrates the 40th anniversary of its first circuit in the region next year!
To keep up to all the latest news and updates, follow North East & Yorkshire Youth Sailing on Facebook. Or visit the traveller series website hub to find out more, including event details and results, plus FAQs and for competitors and parents/guardians, a handy guide to taking part.