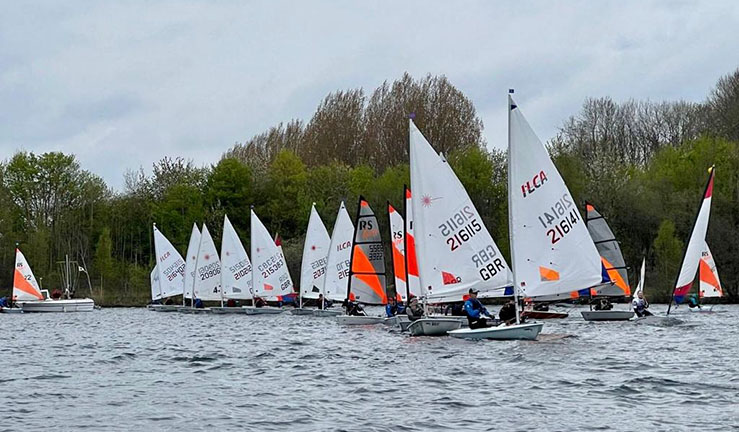 The North East & Yorkshire Youth Sailing Traveller Series is celebrating its 40th anniversary with a stellar line-up of events across the region.
Entries are now open for the 2023 series with 11 venues providing a fantastic variety of inland and coastal racing for youth and junior sailors of all ages and abilities.
The series had more than 120 participants last year and provides competitive racing while also supporting less experienced sailors and those travelling for the first time.
Organised by North East & Yorkshire Youth Sailing Association, the 2023 series kicks off on 22 April at Filey SC and in addition to its one-day open meetings on Saturdays, includes an opportunity to take part in a two-day regatta at Sunderland YC in September, which will also be hosting the RS Tera Northern Area Championships.
Enjoyable
Series coordinator Fiona Spence said: "We are celebrating 40 years of inclusive, supportive and fabulous youth and junior sailing in the region and keen to make 2023 a year to remember!
"We've already had a brilliant start to the year with our inaugural Regional Team Racing Champs in late February, which went down a storm with all the competitors and supporters, and we're now looking to run this as a regular event as well as continuing to run and develop the youth traveller series.
"The series offers a brilliant opportunity for young sailors have fun and develop their skills whether they are at the front of the fleet or just starting out. Both sailors and parents also really enjoy meeting up with friends and making news ones at each event.
"Even if you have never travelled to a different club before, please do come along and join in. We would love to see you, with a warm welcome guaranteed at all of our fantastic venues in what we hope will be a record year for this incredible series."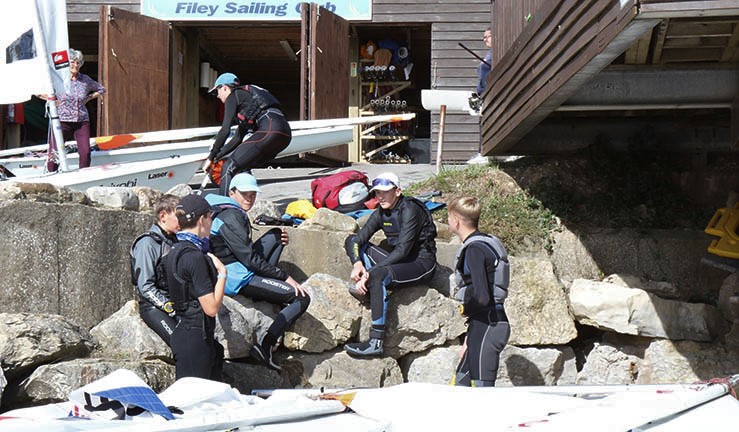 Accessible
The series offers handicap racing suitable for a wide range of classes. It is open to anyone under the age of 19 on 31 December 2023 and includes junior trophies and prizes for under-14s. There are also prizes for the north and south of the region and regatta fleet prizes for those new to racing.
Entry is just £10 per boat for each day and is now open here along with lots of information, including the Notice of Race on the series noticeboard. The 2023 series dates are as follows:
22 April - Filey SC
03 June - Otley SC
10 June - South Shields SC
24 June - Derwent Reservoir SC
01 July - Teesdale Sailing & W/S Club
08 July - Pennine SC
15 July - Ulley SC
09 September - Scaling Dam SC
16 September - Covenham SC
23 September - Sunderland YC (2 day event)
24 September - Sunderland YC (2 day event)
30 September - Ripon SC (+ end of series social)
Take part
For those new to travelling the message from series organisers is 'give it a go!'. A buddy system encourages those competing at the top end to support sailors further down the main fleet and the experienced sailors, many of whom are racing at the front of national class events, are also supportive to the new racers in the regatta fleet.
As Fiona explains: "This helps to develop drive and ambition for our less experienced sailors, who look up to the older sailors and aspire to be like them. Many of the sailors at the front remember starting out in the series themselves and the supportive approach fosters a nurturing atmosphere across the fleet which everyone benefits from."
There is also a handy guide – "Notes for Competitors & Parents/Guardians" – which has lots of advice and tips. And when you arrive at an event, there are always parents and sailors who are on hand and happy to help.
Sailors may enter all of the events in one go, or enter events as they go through the season, with a request to register by 21:00 on the Thursday before each one to help the host club with its preparations.
For all the latest news about the series, follow North East & Yorkshire Youth Sailing Association on Facebook and for full details about the 2023 series and to enter visit www.yhysa.org