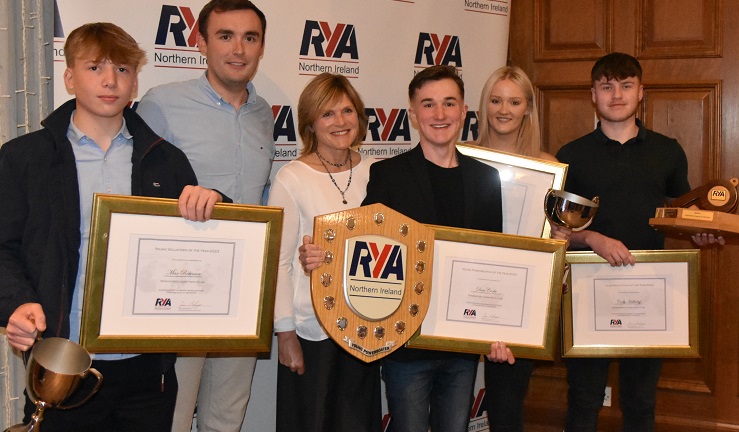 The awards, which were hosted by Denise Watson and supported by Whitenoise, took place at the Crowne Plaza in Belfast with more than 80 guests.
This was the first year the sailing governing body was able to hold the awards since 2019, due to covid.
With more than 19 nominations for the eight categories, the standard of nominations was very high.
This year a new 'Race Official of the Year' category was also introduced.
RYA Northern Ireland's Chief Operating Officer Greg Yarnall commented: "I was very proud to welcome all the nominees, their nominators and other people from the sport to the Annual awards. It is a fantastic privilege to be recognising some of the great and good of the sport at the 2023 Annual Awards.
"We recently launched the 'Navigating the Future' strategy for RYA Northern Ireland. One of its Strategic Foundations is 'Celebrating the Sport' and the Annual Awards provided a perfect launch pad to enable us to do this. Congratulations to all of the very deserving norminees and winners."
Chair of RYA Northern Ireland, Susan McKnight, said: "I am delighted that we were once again able to host the RYANI annual awards. It was great to be able to recognise and celebrate the achievements and commitment all our nominees who have all made such a contribution to our sport.
"One of the awards is the RYANI Chair's Award, the Patton Trophy. This award is for a person or persons who are not covered in our other categories but who have gone above and beyond for their dedication to boating.
"This year I was delighted to announce the award winner, Graham Chambers from Killyleagh Yacht Club (KYC). Graham has been a member of KYC for over 50 years, throughout this time he has been an active volunteer in the club not only encouraging new members into the club but also being active in the ongoing development of KYC, as treasurer, senior instructor and RTC principal.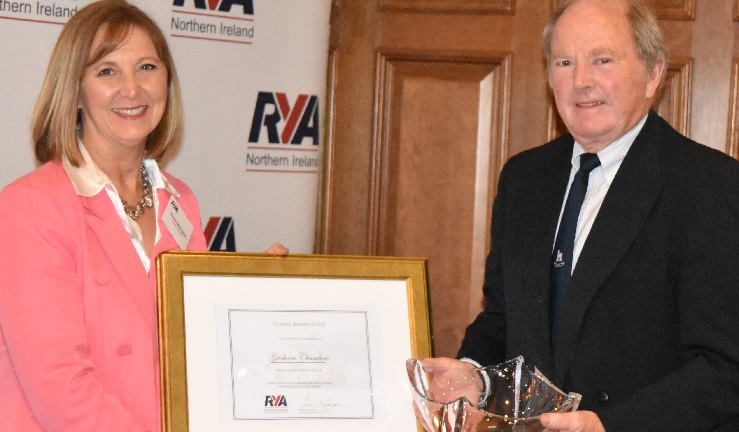 "He has always given freely of his time to give help and advice and his influence without doubt has been instrumental in the success of KYC. We congratulate and celebrate all that Graham has achieved."
The full list of winners and categories is listed below:
- Chair's Award nomination – Graham Chambers, Killyleagh Yacht Club
- Race Official of the year - Sheela Lewis, County Antrim Yacht Club
- Volunteer of the Year - Sam Rutherford, Holywood Yacht Club
- Instructor of the Year - Sarah Cushley, Strangford Lough Yacht Club
- Club Race Coach of the year - Cody Halliday, Strangford Lough Yacht Club
- Young Powerboater of the Year - Dan Cooke, Strangford Lough Yacht Club
- Young Volunteer of the Year - Max Robinson, Strangford Lough Yacht Club
- Young Sailor of the year - Bobby Driscoll, Royal North of Ireland Yacht Club
RYA Northern Ireland will be running separate features on the winners over the course of the next month.