Rob's Round-up June 21
Things are beginning to feel a bit closer to normal now, with on-water CPD courses taking place and annual inspections underway. I hope that you all succeed in your plans for a positive and active season.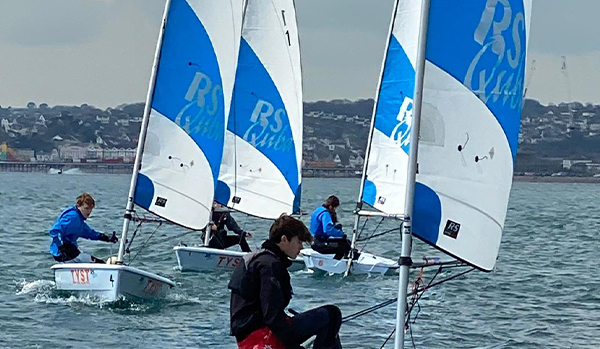 Continuing Professional Development opportunities
I recently ran a very successful CPD session at Lyme Regis Sailing Club, where I was able to give eight keen volunteers some ideas on how to deliver covid-safe single-hander lessons from what is a lovely, but tricky venue for single-handed beginners. I'm very grateful to the volunteers who came and gave their time to investigate the best way to operate in an efficient and covid-safe manner from their location.
Stuart Jones has also recently run very positive Improving delivery of single-handed sessions and OnBoard Instructor Update CPD events, hosted by Stoke Gabriel Boating Association and Teign Corinthian Yacht Club.
If your club needs help with keeping its instructors up-to-speed and its venue covid secure for courses, but the current CPD courses are not near enough to you, perhaps you'd like to host a session later in the year. Please get in touch with me, as we're planning now for the autumn.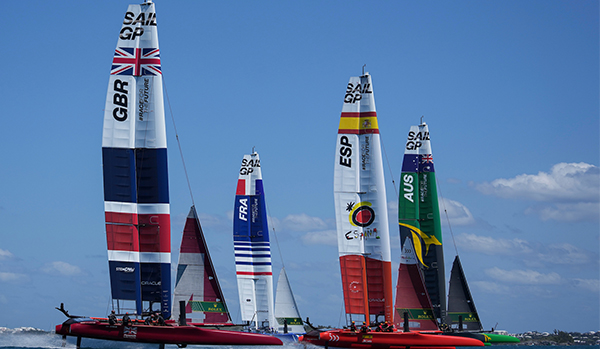 Great Britain Sail Grand Prix
Tickets are now on sail for the Great Britain Sail Grand Prix, Plymouth (17-18 July)
Fans in Plymouth will be able to witness some of the most incredible sail racing scenes both on and off the water and get up close to the impressive line-up of world-class athletes and top sailing nations representing Australia, Denmark, France, Great Britain, Japan, Spain, New Zealand and the United States.
If you are planning to watch from your own boat, there are two great options to ensure you get the best vantage spot on the race course perimetre on Plymouth Sound.
You can find more information here
Affiliated Clubs Conference
We are now starting to plan the content for both the Affiliated Clubs Conference and Club Development Sessions programme and we would really value your help with ideas for how we ensure these events remain useful and relevant to clubs. This is your opportunity to feed in the ideas that you have always wanted to learn more about so that you can improve the offering your club gives to its members or potential members.
There is no such thing as a bad idea at this stage, together we will find the information and ideas that you are looking for. Let us know what you think!
Volunteer Awards 2022
While the successful 2021 RYA Volunteers are still to be announced, the nominations for the 2022 Volunteer Awards are now open.
We have had some absolutely fantastic volunteers in this region over the past year, working tirelessly under very difficult circumstances. Please do remember that these awards are for everyone making a difference to their club, not necessarily because they've been doing it for decades, but because they've had a big impact. Being nominated by your club is a huge thank-you – and I'd like to see a lot more nominations coming in from the south west!
Inspections
Every Recognised Training Centre should now have received an email about their inspector – we want to try and complete all inspections before the end of September.
Please book your inspection at a date and time where on-the-water tuition can be seen. This is crucial after last year where only about 15% of clubs were able to demonstrate on-the-water activity, so if you are unable to arrange a suitable date and time with your nominated inspector, please contact me as soon as possible.
There is a new inspection form this year – you can find the link to it on the email you've been sent – so please check and make a note of the differences in what we will be inspecting.
Junior racing news from Regional Performance Manager, Duncan West
Regional Junior Championships
This year's event will take place on 25/26 September at the Weymouth and Portland National Sailing Academy.
We are calling all OnBoard clubs – please remember that this event is open to everyone once they've learned to sail, regardless of their background or ability, and we encourage you to bring all your young sailors. Let us know in advance if some of the youngsters might need additional support, and we will ensure that we have that in place on the day. Don't rule anyone out – we can help!
The team is looking at ways of running the event more sustainably, with more results online rather than using reams of paper.
My contact details
07876 330374