Kip Regatta offers the perfect start to keelboat and cruiser racer sailing in Scotland, with many boats fine tuning and getting ready for the forthcoming season and with race management from Royal Western Yacht Club.

Classes include IRC, CYCA, Sigma 33, International Etchells, Hunter 707 with superb prizes up for grabs from prize sponsors RYA Scotland and Kingfisher Ropes together with the prestigious RWYC silverware.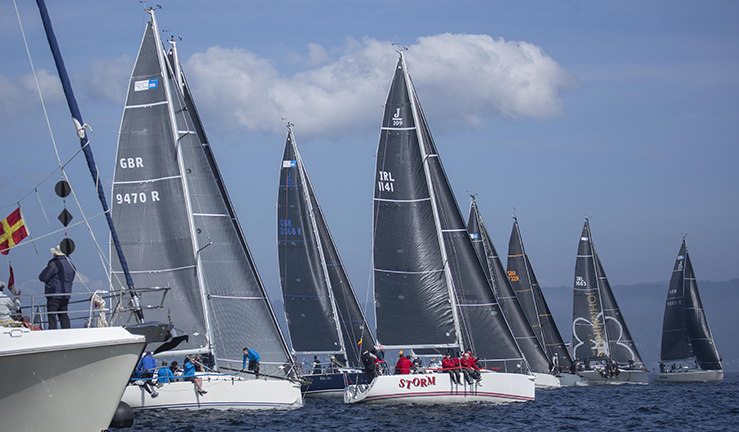 Each year the MS&P Kip Regatta has attracted a growing number of first-time entries and entrants from further afield enjoying the waters of the Clyde and the traditional mix of weather. that this year ranged from fog to near perfect conditions under a blue sky.
It is the second year that RYA Scotland has supported the event, raising awareness around resources available from The Green Blue and providing sustainable cleaning products from Ecoworks Marine, highlighting the growing range of sustainable products available on the Business Directory. At the start of Invasive Species Week , 'Check, Clean and Dry' is an important message to get across.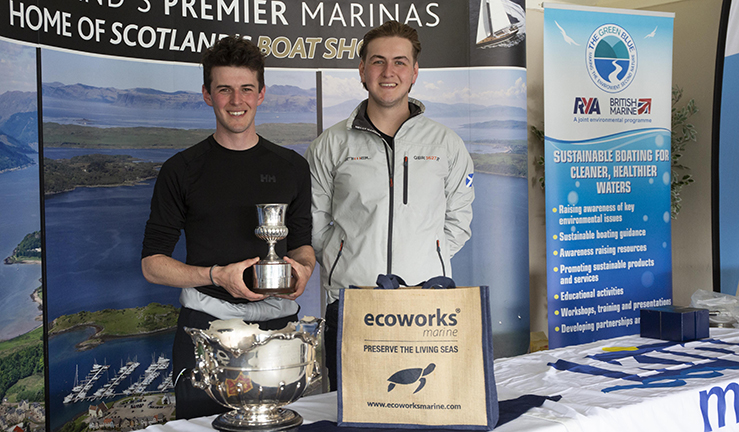 As the racing community come together it is also an opportunity to meet with volunteers in the Race management team from the Royal Western Yacht Club. The club secured vessels and volunteers to ensure the event was a success on the water and we speak with one of the most experienced mark layers and one of the newest.
Volunteer mark layer Tony Peters has been known as 'RIB Tony' for the Clyde keelboat fleets for over 28 years. Jake Miller, from Strathclyde University Sailing Team received support from RWYC and in turn their team volunteered at MS&P Kip Regatta.They share their thoughts on volunteering, mentoring and the impact of their role in a short video on our You Tube Channel.
As we near Volunteers Week in June, RYA Scotland launched the Volunteer Development Framework for organisations last year. The framework helps review and strengthen practices with regards to volunteering and in doing so create a sustainable volunteer culture for the future.
Well done to all those involved at MS&P Kip Regatta and for those spectators and competitors here is the results, they may also be the cleanest boats this year.