Ballyholme Yacht Club and County Antrim Yacht Club have both been announced as finalists as well as 10 other clubs, right across the UK.
Recognising the outstanding achievement of sailing clubs, the award highlights the hard work and dedication that goes into running a successful club.
Public voting opens on Thursday, 1 December and closes on Monday, 23 January 2023 and more information will be available on the RYA website.
The prestigious awards will be presented, and the overall winner announced, during the RYA Dinghy & Watersports Show at Farnborough International Exhibition Centre on Saturday, 25 February 2023.
RYA Club and Volunteer Support Officer, Cat Ferguson, comments: "We're thrilled to announce the finalists for the 2023 RYA and Sailing Today with Yachts & Yachting Club of the Year Award.
"Our affiliated clubs are at the very heart of our sport and I would like to thank everyone who gives up their time to support boating in whatever way, great or small.
"Our congratulations go to all 12 of this year's finalists for the enthusiasm they show in meeting challenges and introducing new ideas and innovative ways of doing things. Our special thanks must go to Sailing Today with Yachts & Yachting and Gallagher for their continued support."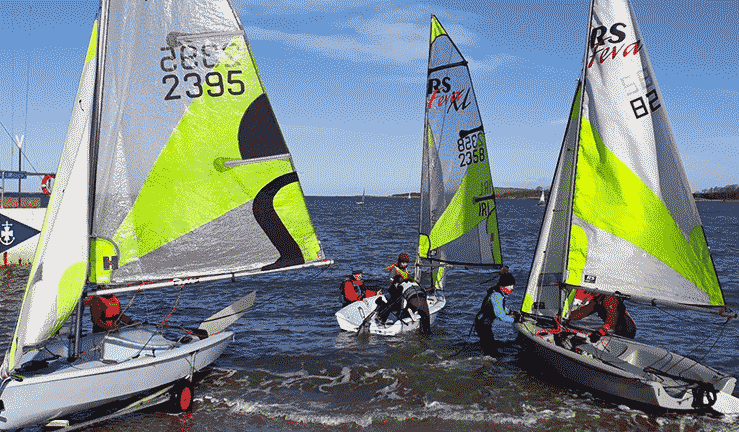 Rob Peake, Group Editor of Sailing Today with Yachts & Yachting, says: "Sailing Today with Yachts & Yachting is delighted to be supporting this competition, which highlights and recognises the hard work of club volunteers and enables us to share best practice between clubs.
"The shortlisted clubs were selected by the RYA Awards Panel who judged them on how well they promote the sport, encourage people onto the water and make their activities varied and accessible to their community. Once again, the panel has had a tough time selecting our finalists due to an outstanding standard of entries, but the tougher task is now yours. It is up to you to decide the winner."
RYA Northern Ireland's Chief Operating Officer, Greg Yarnall, says: "We are delighted that two of our fantastic sailing clubs have been announced as finalists for this very prestigious award. Clubs, and their volunteers, are the backbone of our sport and we are very proud of their hard work, dedication and determination to constantly improve sailing and boating for all. We would urge everyone to get behind our clubs and support them when voting opens on 1 December."