There are 12 finalists shortlisted including County Antrim Yacht Club and Ballyholme Yacht Club.
The annual RYA and Sailing Today with Yachts & Yachting Club of the Year Award, supported by Gallagher, recognise the outstanding achievement of sailing clubs right across the UK.
Voting is open to the public through a dedicated website and will close at midday on Monday, 23 January 2023.
They will be presented, and the overall winner announced, during the RYA Dinghy and Watersports Show at Farnborough International Exhibition Centre on Saturday, 25 February 2023.
Ballyholme Yacht Club
A vibrant, dynamic and innovative club, which was established in 1919, Ballyholme Yacht Club's (BYC) submission highlighted that it is continually evolving and looking at new ways to provide safe and fun access to the water for all ages.
The Club is passionate about youth sailing, with a large group of cadets attending weekly training and club racing. BYC also understands the health and well-being benefits of the sport and introduced a range of ways to gradually return to sport in a safe and managed way when COVID restrictions were eased.
This included restructured courses to safely provide beginner sailing for youth and adult, increased cadet training sessions to keep within safe numbers, social SUP sessions and storage, weekly sea swims, cadet swims and a fun cadet splash, as well as kayak training, kayak group and storage for members.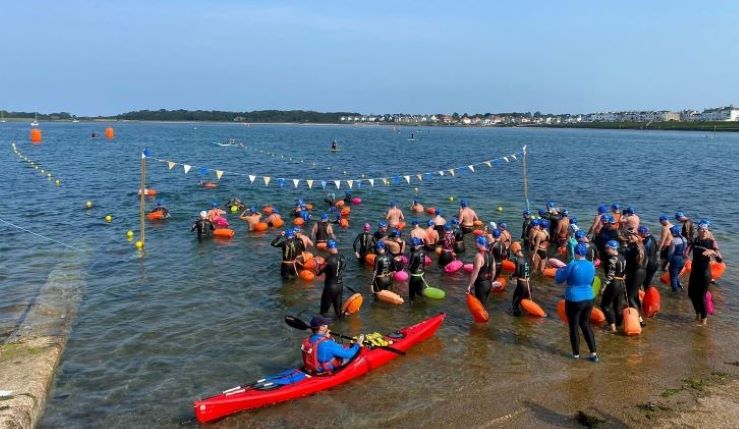 Successful events
BYC also held many successful events during 2021 and 2022 including a regatta for over 100 boats, Topper NI Championships, Laser Anniversary event, the Open Ulster Windsurfing Championships, the ISA Youth Championships, ILA Masters, RS 400/200/Feva Nationals and the RYA Northern Ireland Youth Championships.
In 2023, BYC will be hosting the ILA Ulsters, ITCA Irish Nationals, IODAI INational Championships, RS Aero Irish Nationals, The RYA Northern Ireland Youth Championships and the IWA Ulster
Open Championships. The following year, in 2024, BYC will be hosting the EurILCA 6 Youth European Championships and Open European Trophy.
Looking to the future, the Club plans to continue to expand what it offers both on shore and on water, with the continuation of upgrades to Clubhouse facilities, training equipment and the purchase of new dinghies for Club and Membership use. There are plans to re-engage a schools programme with the support of the Sir Thomas Lipton Foundation and Children in Need and to attract new members through a windsurfing training arena in the RTC.
BYC also intends provide race clinics for experienced sailors and those new to racing, an enhanced programme of race training at junior performance level, double handed training sessions, as well as continuing to attract headline sailing events.
Remarkable support
Aidan Pounder from Ballyholme Yacht Club comments: "Ballyholme Yacht Club (BYC) was honoured to hear that it has been short listed for the RYA Club of the Year. BYC is very much a family orientated Club, that strives to deliver inclusive fun, safe on water and shore-based activities for not just its members, but visitors alike.
"The Club is where it is, thanks to its members. Their support is quite remarkable, and to that end it is fantastic that they too within this nomination have been recognised by the RYA."
County Antrim Yacht Club (CAYC)
A small club punching well above its weight since 1902, County Antrim Yacht Club's submission showed that its activities – both on the water and ashore – are beneficial for the entire local community and wider sailing community.
The club hosted a range of regional and national events, including the FF15 Northerns, but importantly also provided support for events right across Northern Ireland. This included Irish Sailability and RYA Northern Ireland's Youth Championships – amounting to an impressive 75 days of volunteering for other clubs.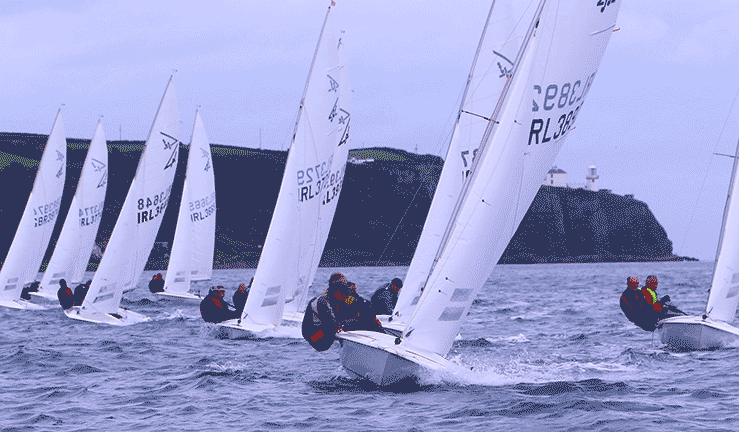 Important part of community
CAYC's volunteer-run RTC now sees around 100 people attending sailing, powerboating and ancillary courses at the club each year and its junior development pathway resulted in 2022 successes at Regional, UK/Irish National, and World championship levels.
The Club is an important part of the local community. This year, CAYC's annual community event was re-branded and they held six different on-the-water activities, as well as a DJ and BBQ, with 500 people attending.
CAYC has had new-member success over the last year and participation in on the water activities at the club was almost 50/50 male and female, with most new instructors-in-training being female. The Club has been promoting SOT Kayaks and SUPs, which have helped to support and boost participation levels.
Bright future
The future looks bright for CAYC with many plans on the horizon. The Club is revitalising training for juniors in double-handers with dedicated coaching and is planning additional racing/confidence-building coaching sessions in 2023, after identifying a Covid-related age gap in junior sailors.
CAYC's pivotal role in the local community is also set to remain with the Club planning to create more opportunities for Scouts/Guides to get on the water in 2023 and they're training up kayak instructors so that in-house training and events can be delivered.
Peter Darragh, Commodore of CAYC, comments: "We are delighted to be one of 12 clubs shortlisted for RYA Club of the Year. A successful club is built on its members, so we see this as a great recognition of the hard work, expertise and commitment our volunteers put into operating a very full calendar of sailing and other water-based activities.
"We play an important role in supporting the wider sailing fraternity in Northern Ireland, and love being at the heart of our local community: encouraging young and old to give sailing a go and be safe on the water. We're a small club with a big impact and are very proud to have this validation of our efforts."