Club of the Year Award is now LIVE!!
Voting for the 2023 Club of the Year Awards is now live, with Gresford Sailing Club being the nomination from Wales this year!

The RYA and Sailing Today with Yachts & Yachting Club of the Year Award, supported by Gallagher, recognises the outstanding achievement of sailing clubs across the UK and promotes the hard work and dedication that goes into running a successful club.
Public voting IS OPEN
Welsh Clubs Live – did you join us?
Our RYA Affiliated Clubs Conference, Welsh Clubs Live happened on the 22nd of November – did you join in?

The regional and home country conferences are always an opportunity to connect with other clubs, as well as RYA staff and volunteers. The programme of club development sessions led by experts included:
What are the needs and motivations of your club members and how can you provide an experience that's right for them?
How can you make your club welcoming to a wider range of members?
What can you do to make your volunteers experience meaningful?
How can the RYA's new Club Management Compliance Toolkit help you manage your club?
How to secure the funding you need for your club
If you weren't able to attend and would like to watch the session, you can view it here: https://www.youtube.com/watch?v=YRNHWHNhpGI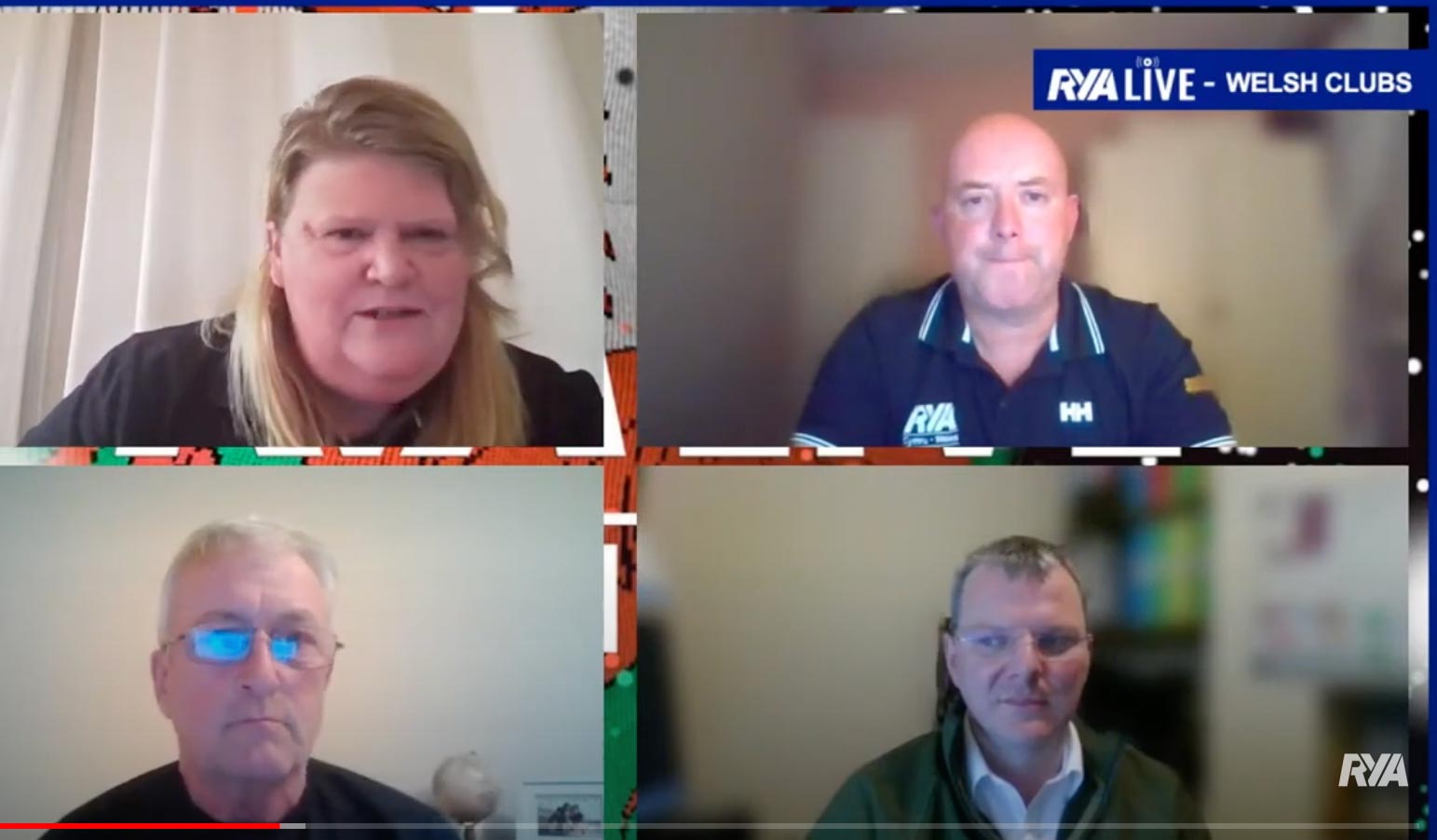 Have your say...
During November we ran a number of Strategy consultation events around Wales, and we are conscious that there were a number of affiliated clubs, organisations and centres were unable to attend. To ensure we have as many views represented as possible to have constructed a short survey to collect those views
Well done Wales!
Here at RYA Cymru Wales, we'd like to congratulate the Welsh football team after their efforts at the FIFA World Cup. Getting to the World Cup for the first time in 64 years, from a very tough European qualifying section was an achievement in itself, and although the results didn't go as well as we'd all have expected, the team will benefit from the experience, and they've certainly put Wales on the international map once again!

Hopefully we'll get another opportunity to compete at the highest level again in the near future – Yma o Hyd!


Welsh Clubs Connect
Early next year we'll be hosting Welsh Clubs Connect, a number of events, both online and in person, designed to support our clubs and affiliated organisations.

To register and to find out much more about the other sessions
Awards Season!
The end of the year is nearly always awards season, and this year is no different! We've had lots of nominations for various awards across Wales, and here's a list for you so that you know who to congratulate when you see them!
Clwb Hwylio y Felinheli / Port Dinorwic Sailing Club won Senior Club of the Year (18+) at the Gwynedd Sports Awards
Will Beaumont from Llandudno Sailing Club and Llanfairfechan Sailing Club won the Volunteer of the Year Award at the Ffit Conwy Leisure Development Awards
Freddie McLaverty from Llandudno Sailing Club and Rydal Penrhos School also won Junior Sportsman of the Year at the same awards!
Macsen Barbour from Dale Yacht Club was a finalist at the Pembrokeshire Sports Awards in the Junior Sportsman category
Daniel Whiteley was also a finalist in the Gwynedd Senior Sports Person of the Year
Huge congratulations to everyone!
Dates for your Diary
Cardiff Bay Yacht Club will be hosting a Christmas Regatta on Saturday 17th December, which is bound to be a fantastic event.
The Welsh Regional Championships will also be held in Dale, Pembrokeshire on the 17th and 18th June next year – more details to follow!
That's it from us this month – see you in 2023!


The RYA Cymru Wales Development Team.