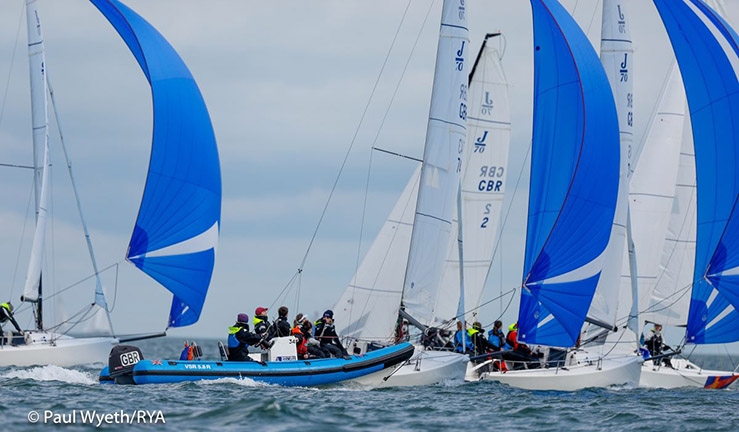 Aspiring young racing sailors aged 18 to 24 are invited to apply for the next intake of the British Keelboat Academy (BKA).
The programme will have up to 40 places available for its 2024 cohort and no previous keelboat experience required.
The BKA supports competitive dinghy racers who would like to develop the skills, confidence and connections join the world of keelboat and yacht racing.
Richard Moxey, RYA Keelboat Development Manager, said: "For dinghy racers, the keelboat and yacht racing scene can be difficult to break into – the BKA helps young sailors to make that step. Past sailors are now campaigning IMOCAs, winning Fastnet races and skippering in the World Match Racing Tour."
Applications for the 2024 British Keelboat Academy are now open here.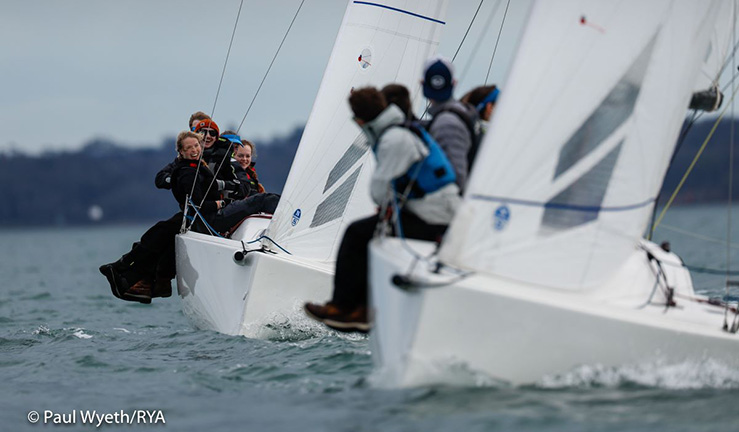 Selection weekend
Those applying for the British Keelboat Academy must be available, if invited, to attend a selection weekend 11-12 November 2023, for which there are 64 places are available.
Participants will take part in an onshore skills development day, including a visit to North Sails, then spend a day keelboat sailing on The Solent aboard Sunsail's one-design charter fleet.
Coaches will be on the lookout for those who demonstrate a passion for learning, alongside a strong work ethic and the ability to work well within a team, to decide who will then join the BKA's next intake of 40 sailors.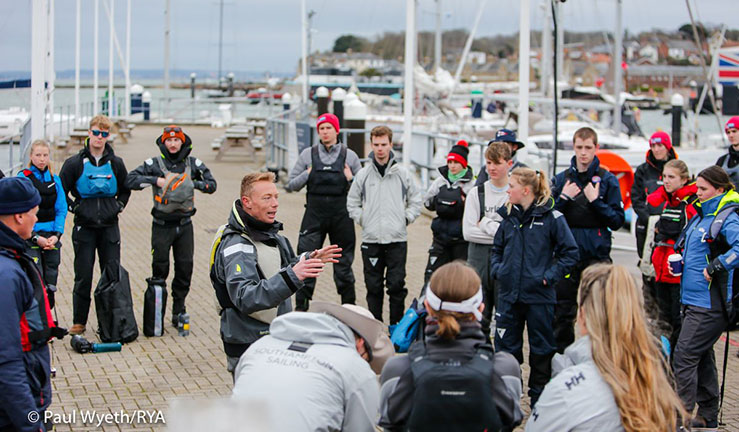 Meet the sailors
For clubs and sailing organisations keen to be in the loop with potential crew, there will be a new addition to the BKA's selection weekend.
The Saturday evening dinner at the Marriott Hotel in Portsmouth will be preceded by a networking opportunity for meeting prospective BKA sailors and the coaching team.
The guest speaker for the dinner this year will be announced soon and the first 10 clubs/organisations signing up to come along to the networking session will get one free place each for a two-course meal. Find out more and register for your ticket.
Anyone wanting to reach out to share crewing and racing opportunities with BKA sailors is also invited to check-in via the academy's Crewsearch Portal.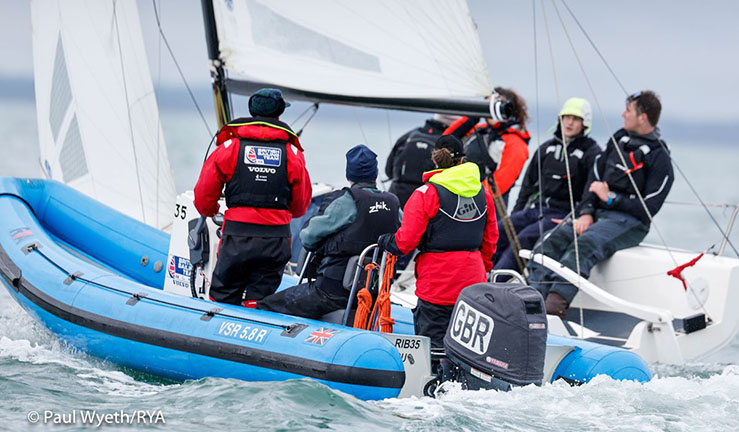 Training weekends
Those selected to join the BKA will join training weekends over winter and spring, with a chance to experience different roles - including helming, foredeck crew, tactics and sail trimming - and a variety of inshore, offshore and match racing.
There will be weekly online theory sessions, plus shoreside modules covering technical aspects such as boat electronics, rigging, ropes and hardware, navigation and tactics, sail making and repair.
Taking part in the BKA also supports the development of career-boosting teamwork, leadership, project management, physical fitness and communication skills.
Dates in the BKA calendar currently include:
27-28 January 2024: Symmetric Spinnakers - working as a team, boat handling - Queen Mary SC, London
2-3 March 2024: Inshore Yacht Racing - bigger teams, navigation, boat speed - Port Solent, Portsmouth
13-14 April 2024: High Performance Asymmetric – making decisions at speed and acceleration - Cowes, Isle of Wight
The cost of the selection weekend will be £95 and the BKA fee for those selected is £350. Applicants must be aged between 18 and 24 years on 11 November 2023 and resident in the UK.
Find out more about the selection criteria, modules and benefits and apply for the 2024 British Keelboat Academy – applications will close on Wednesday 27th September 2023 at 12 noon.