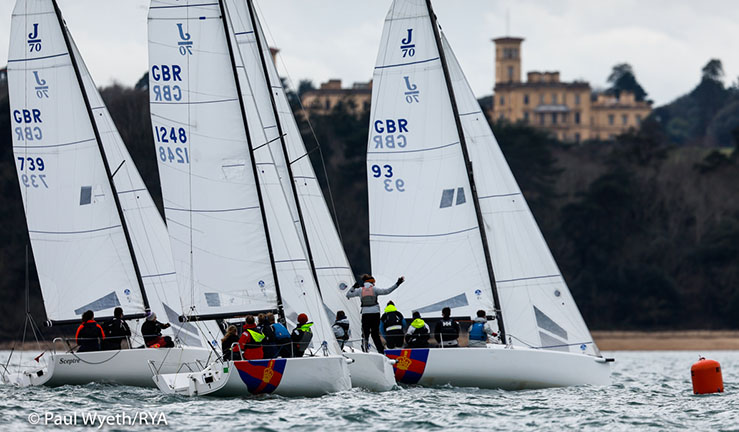 A stellar line-up of a dozen teams is getting set to compete in the British Keelboat League final for the chance to represent their club in Europe.
Hosted by Royal Southern Yacht Club, the three-day #rockupandrace event will determine which four teams will win a ticket to compete in the SAILING Champions League 2024.
With quick-fire fast turnaround racing, teamwork and tactics will be at a premium and the competition will be close as teams battle it out in the club's fleet of J70 keelboats.
The event starts on Friday (29 September 2023) and among those competing will be Team Chichester, Marconi SC, Royal Northern & Clyde YC, Rutland SC and West Hoe SC.
Also competing will be Lymington Town SC whose team won through from the Women's Open Keelboat Championship leg of the BKL and Lucy Hodges' team from Blind Sailing UK, plus five youth teams with sailors under the age of 25: Royal Hospital School, Strathclyde University Sailing, Royal Lymington YC, Royal Thames YC and Solent University Sailing.
Close competition
Peter Ward, BKL 2023 Coordinator, said: "It will be a really exciting weekend with a really strong fleet and a packed schedule of full-on racing, with the top teams from all of the qualifiers and including five teams of young sailors which is fantastic.
"All will be hoping to win through to represent their clubs in the European SAILING Champions League in 2024 so the scene is set for a brilliant weekend of keelboat racing!"
The Royal Lymington YC youth team won last year's final and Royal Hospital School were the highest ranked youth team across all the BKL events this season.
West Hoe, Marconi, Royal Northern & Clyde and Strathclyde University all competed in the 2023 SAILING Champions League in Europe following their success in last year's BKL and will again be gunning for the top spots at this weekend's final.
There were five BKL qualifiers in 2023 hosted by Strathclyde University in Scotland, Marconi SC on the east coast, Weymouth & Portland National Sailing Academy for the BKL Sailability Championship, Rutland SC in the Midlands, and Royal Southern YC for the BKL Women's Championship.
Find out more about the British Keelboat League and SAILING Champions League or keep up to date with all the latest news @britishkeelboatleague on Facebook and Instagram.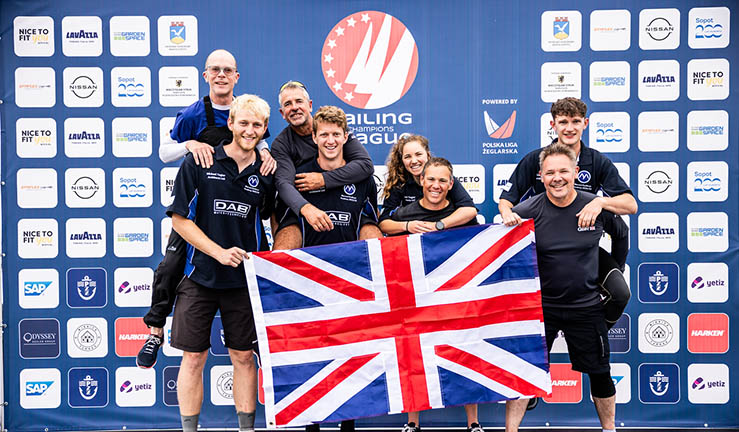 Teams from Marconi SC and West Hoe SC competed in Poland after qualifying for the SAILING Champions League 2023 © SCL / Adam Burdylo