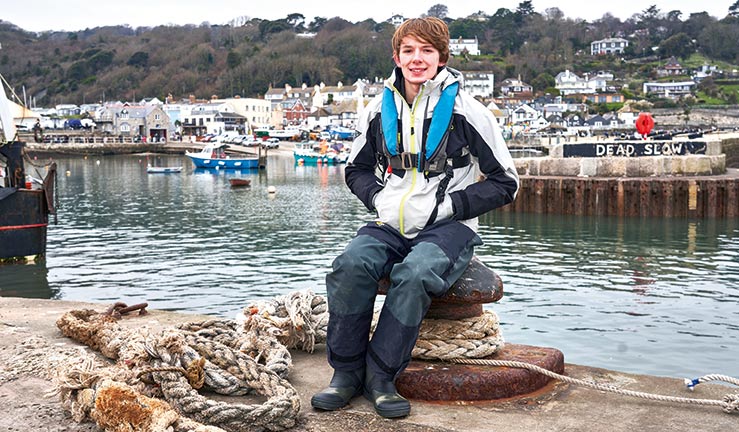 It's fair to say that Harry Besley (16) is not your average teenager. In July he will fire up a new RIB in Lyme Regis harbour, head south-west across Lyme Bay and begin his first attempt to navigate Britain under electric power.
Begun as a conversation during lockdown 2020, the eRIB Challenge is perhaps the most ambitious project of the UK's nascent electric marine industry and is supported by the RYA, British Ports Association, UK Harbour Marsters' Association and British Marine.
If all goes to plan, the teenager will take around three weeks to cover 1,700 miles clockwise around Britain via the Caledonian Canal.
"My family and I would take our RIBs and return with only half a tank of fuel left. I was concerned where the rest was going and how much we were damaging the environment." Harry explains.
"I looked at electric power and realised the infrastructure and technology needed changing and that led us to the challenge".
Harry says his boat is 'nothing super-fancy', a 6-7m, offshore RIB by a British designer powered by the equivalent of a 120hp engine.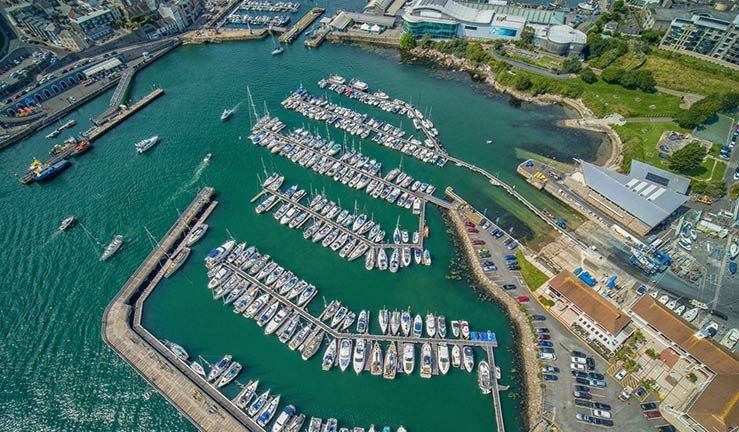 Charging infrastructure
Mum Jaqui is to have a daisy chain of charging points in marinas or harbours roughly every 30-45 nautical miles. Eight marinas could have super-fast chargers (more than 22kW DC) and four of five will install AC 22kW fast chargers. The eRIB Challenge arranged discounted installations with specialist ROLEC Services for these early adopters. All will remail as a legacy of the challenge.
In other spots Harry will hook into the standard marina electrical supply using charging adaptors. A support unit will transport a battery unit to the most remote locations and on the longest legs: Holyhead to the Isle of Man, Grimsby to Wells-next-the-Sea, and then around Norfolk to Great Yarmouth, the RIB will rendezvous with a recharge boat.

A catalyst for change
"If we get to the start line, have a boat that works and think we might be able to do it then that's a massive achievement" Jackie adds.
"If we then have to pull out halfway up to Wales that's ok too because we've learnt what the technology is capable of in 2023. We've drawn attention to the need for the industry to transition and have helped harbours and marinas understand what they need to do for charging infrastructure".
It's this role as a real-world testbed that interests Phil Horton, RYA Environment and Sustainability Manager.
"The challenge with boating is that boats last a long time. I don't think government recognises that. Unlike fossil-fuelled cars, most boats will still be around in 2050, so the industry needs to start thinking now about how its going to address new boats from 2030 and how to convert the existing fleet".
Far from being one teenager's quest, the eRIB challenge can be a catalyst for change. Harry says: "I believe the challenge can make a difference and raise more awareness. It can only do good things".
Read the full story of Harry's eRIB Challenge in the Spring edition of the RYA magazine.
You can also find more information and donate on the challenge website.
Words by James Stewart