The Eric Twiname Youth and Junior Team Racing Championships are a much-anticipated event in the team racing calendar.
This year's event at Oxford Sailing Club saw hot weather and even hotter competition with 348 young competitors going head-to-head in 73 teams.
The new event format included three categories across three different course areas: Youth (U19), Junior (U17), plus a new addition of the Pre-Junior (U15) category making the event the largest team racing event in the world.
Sunny skies set the stage
Saturday kicked off with sublime sailing conditions and a steady 10 knots of breeze. The on-water action was jam packed with a staggering 318 races taking place. Amidst the fierce competition, there was still time for friends to mingle with sailors proudly discussing their wins or plotting their tactics for a better result in their next races.
Sunday brought a different challenge where light winds tested the sailors' technique. Despite the less favourable conditions, 188 races were completed.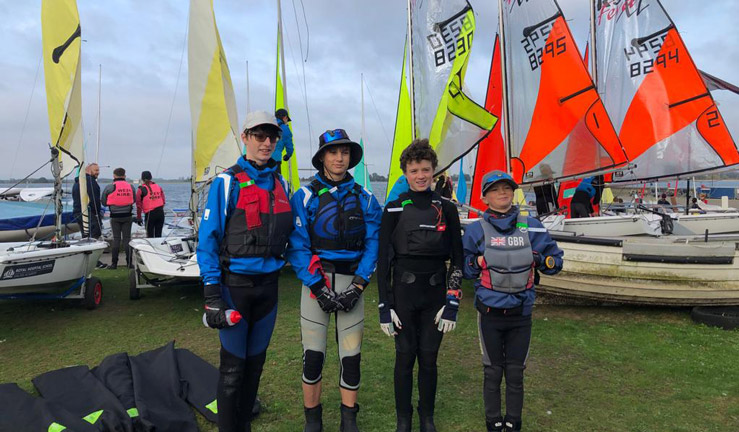 Team spirit
Sailors attended from as far afield as Helensburgh Sailing Club in Scotland. Parent Nicole McPherson said: "It was a wonderful opportunity for some of our Oppie and Topper Sailors to sail together as a team and to learn about applying the rules in close tactical situations. We had a fantastic time. The event was very well organised with lots of close racing and only a few red flags!"
Winners of the Junior event, Rutland Sailing Club said: "The ET Team Racing is the most important event on the Junior and Youth Calendar. They absolutely love it. Whilst they all compete in other fleets, the camaraderie of the team event is on a different scale. It is the first time Rutland have ever won the Junior event and they were ecstatic."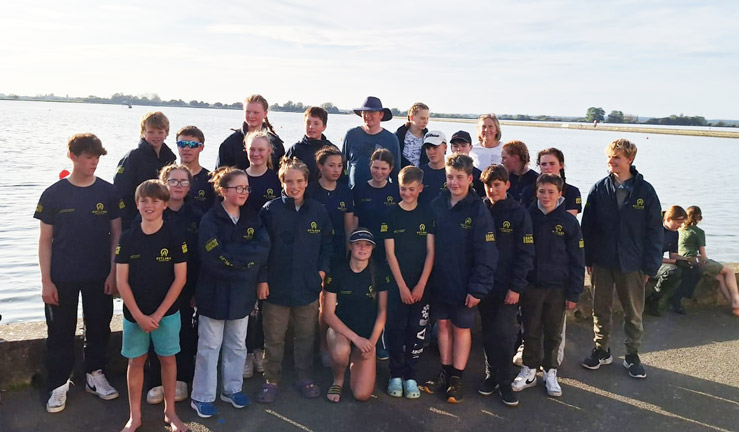 Supportive sponsors
This event was made possible with generous support of event sponsors including the Eric Twiname Trust, VersaDock, RS Sailing, and the gracious host, Oxford Sailing Club.
Jake Elsbury, Training and Fleets Manager for RS Sailing said: "The Eric Twiname Team racing championship has been superb. A mix of fast and furious racing blended with breaks for social time ashore. The RS Feva is agile, robust, and rapid making this event the perfect platform for team racing."
Jack Fenwick, Event Director, expressed his gratitude to all involved, saying: "Thank you Oxford Sailing Club for being such a welcoming host" He continued: "Our achievements were made possible by the invaluable support of umpires, race officers, course managers, boat drivers, beach masters, car park marshals, bosuns, the media team, parents, teachers, caterers, and all participating teams. We look forward to welcoming more new sailors to team racing again next year!"
Category champions
Congratulations to all the teams and winners. Read the full event results.
Don't forget to get next years event date in the diary for 12-13 October 2024 at Oxford Sailing Club.