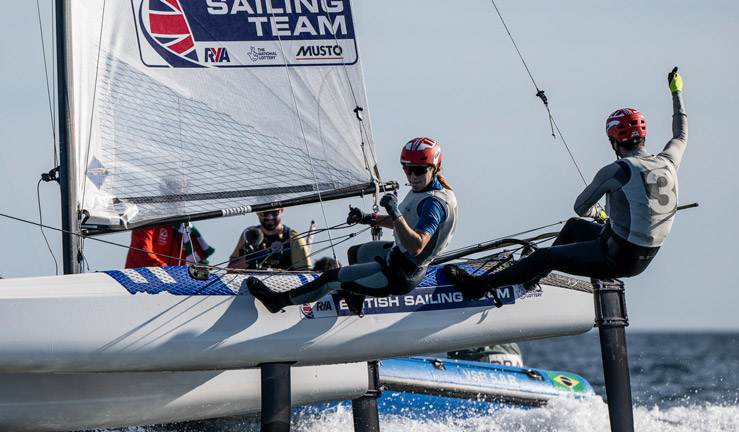 Anna Burnet and John Gimson's bid for Paris 2024 gold enjoyed a timely boost as they were crowned Nacra 17 European champions for the second time in three years.
The duo, who won silver at Tokyo 2020, bested their Italian training partners in a light-winds regatta in Vilamoura, Portugal, as the countdown to next summer's Olympics continues.
Last month Gimson and Burnet were among ten sailors announced as part of Team GB's sailing squad for Paris 2024 – and this month they proved exactly why they'd been picked.
A strong start saw them take an early lead in the regatta but by the middle of the week they'd been overhauled by Italy's Ruggero Tita and Caterina Banti, and Gianluigi Ugolini and Maria Giubilei.
On the fifth day of racing on the Algarve Gimson and Burnet out the hammer down, winning three of the four races and finishing runner's up in the fourth to reclaim the lead.
A complete lack of breeze put paid to any medal racing on day six, handing victory to the pair for the second time following their Euros win in 2021.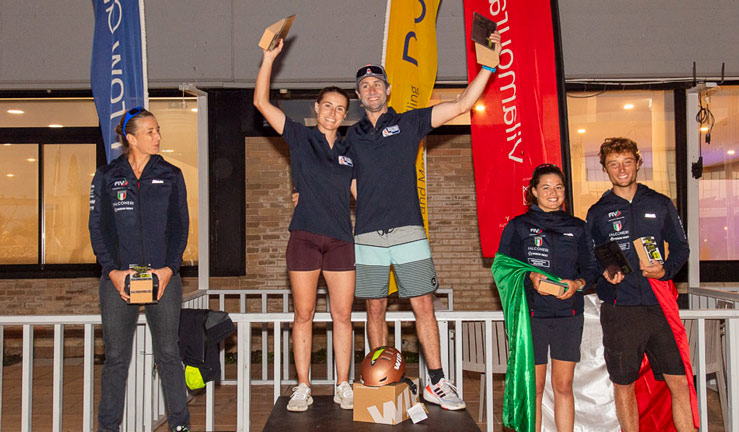 Burnet, from Rhu, Scotland, said: "It was a bit of an anticlimax not getting any racing on the final day – we would have enjoyed that challenge – but winning the Euros is amazing. We're super happy.
"Where we've got to as a team now means we have the ability to debrief really well and quickly figure out what we need to do to get better. That's something we did well this regatta."
Gimson, from Congleton, Cheshire, added: "We had a few ropey starts this week so we will be putting some time into that this winter. It's about being consistent, and there were a few races where we should probably have been a bit more 'boring'.
"We had a bit of a break before coming here and now we're looking forward to building up to the games and working on a few of our weaker points this winter."
During their 'break' from the Olympic circuit Gimson and Burnet set a new world record for the fastest wind-powered crossing of the Irish Sea, completing the route from Ballyholme near Belfast to Portpatrick near Stranraer in just over 90 minutes.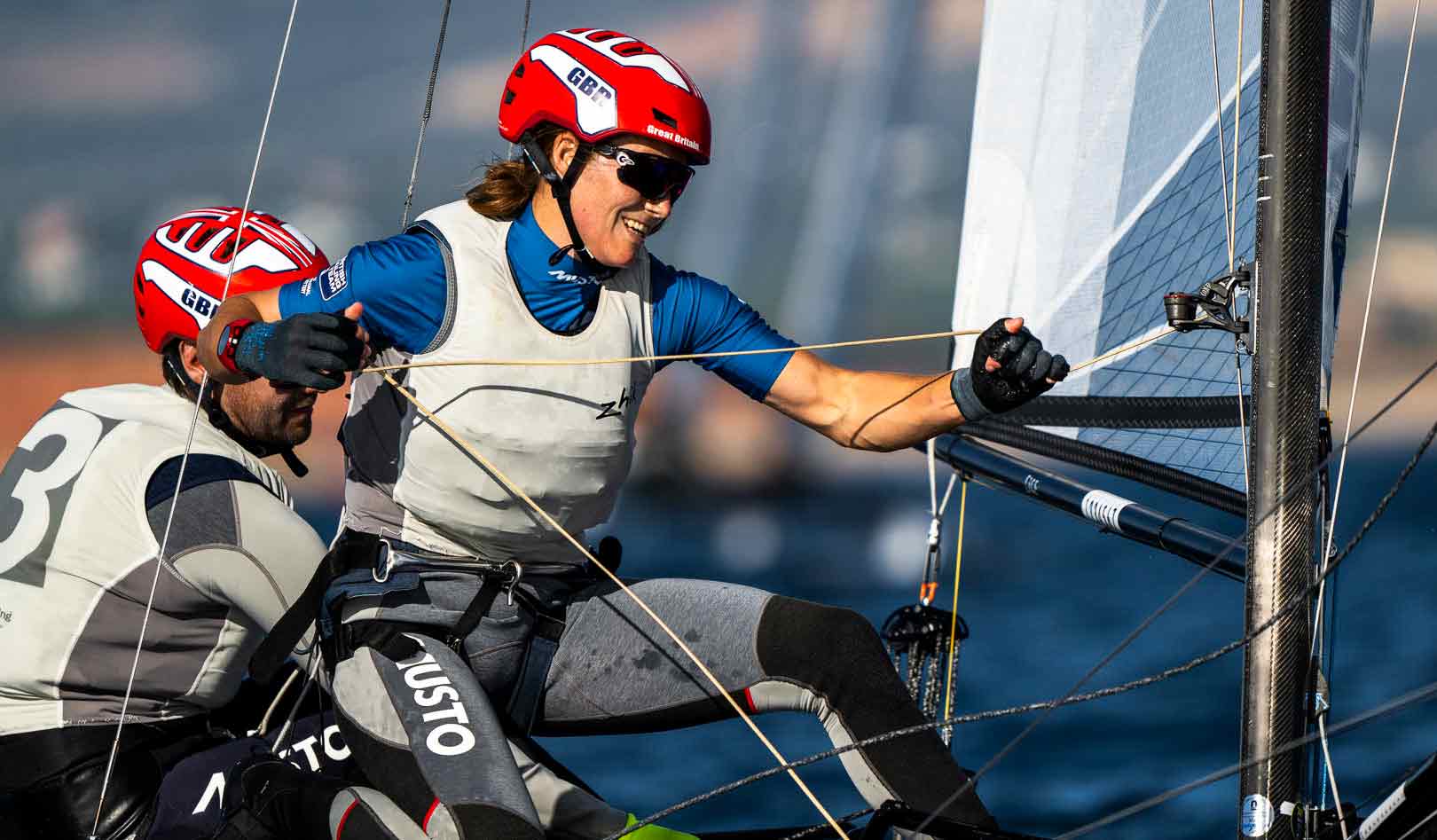 The pair will now join back up with their Italian rivals for a solid winter training block ahead of the 2024 season opener in Palma, Mallorca.
"With our training group there's no shortage of competition and intensity," Burnet said.
"We can't shy away from the fact that the Italians are the fastest two teams in foiling conditions, so there's still a lot of speed for us to chase and we'll keep pushing each other across the board in all conditions. It's not hard to find motivation because the end goal for us in Marseille is an obvious one."
Fellow Team GB crews James Peters / Fynn Sterritt and Freya Black / Saskia Tidey were also in action in Portugal but struggled to find their rhythm in the fickle breeze.
Peters and Sterritt came home 26th in the 49er fleet, while Black and Tidey were 33rd in the 49erFX.
Full results from the regatta
Find out more about the British Sailing Team.