Windsurfing is a sport that's all about independence, resilience, determination, and confidence.
Here are four youngsters who started their journeys at their local clubs and have gone on to secure medal places in Quiberon, France for the Techno 293 and Techno + 2023 World Championships.
Ruby Webb builds confidence through windsurfing
Ruby started windsurfing just two years ago, when she was 10 years old. Learning the ropes at Docklands Sailing and Water Sports Centre, located in East London, she started out with a 1.5 fabric sail and an inflatable board during school holidays. She fell in love with the sport, racing and competing in windsurfing.
The 2023 World Championship was a roller-coaster of emotions for Ruby, but she overcame the challenges and ended with a gold medal and the title of Techno 293 Girls 5.0 World Champion.
She explains: "I was never a football or athletics person, so never considered myself a sporty person, but after I grew as a windsurfer, I found my love for sports. Windsurfing has built my confidence".
Ruby is aiming high: "I aspire to continue windsurf racing and building my experience and ability as a techno windsurfer". She concludes: "I hope to grow as a person and learn more on the rest of my windsurfing journey."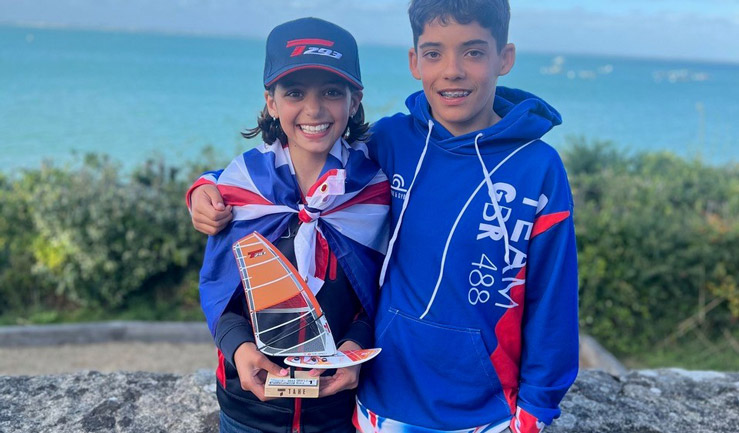 Sophie Clark finds freedom on the water
Sophie Clark discovered windsurfing just over two years ago. She explains: "I was a dancer but after Covid lockdowns, I wanted to participate in an outside sport and feel free,"
She joined Buzz Active in Eastbourne where coaches Meg Kraft and Sam Williams guided her through the RYA Windsurfing scheme. Sophie's hard work led her to securing her place at the 2023 Under 15 Techno World Championships where she finished proudly with a bronze medal.
Windsurfing has transformed Sophie, giving her the freedom to be herself. "Windsurfing has given me the freedom to be me on my terms; it's not about how I look or if I fail, I can just be me." Her aspirations now turn to the iQFOil and pursuing international racing in 2024.
She said: "Training as part of a club has helped me push myself, and you learn so many skills from each other. I also have met the best group of friends of all ages."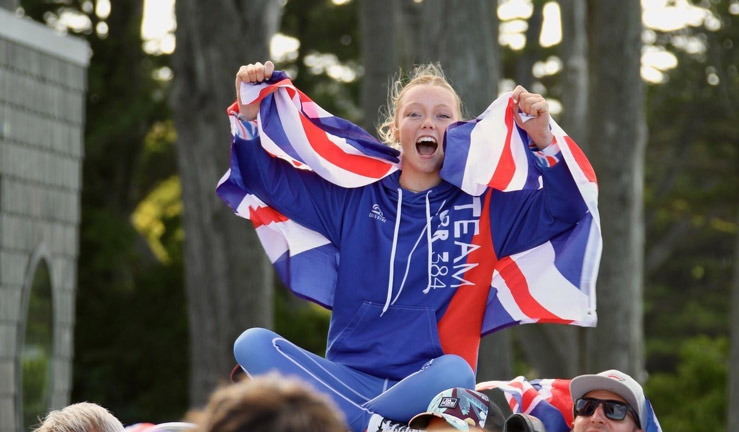 Dawson Rogers, the resilient young wave-maker
At just 9 years old, Dawson Rogers is already making waves in the world of windsurfing. His journey began at the age of 6, inspired by watching his dad windsurf and developing a love for the water. Dawson is a member of Buzz Active in Eastbourne, where he learned to windsurf and made strong friendships.
After securing silver at the Techno 293 World Championships, he now dreams of becoming the world's number one windsurfer, representing Great Britain at the Olympics.
"I have got lots more confidence at school and all the time. It's nice to know that I'm doing well with something. I never give up because I know I can work hard and do well"
Dawson has even shared his windsurfing achievements in school assemblies, inspiring other children to join their local club.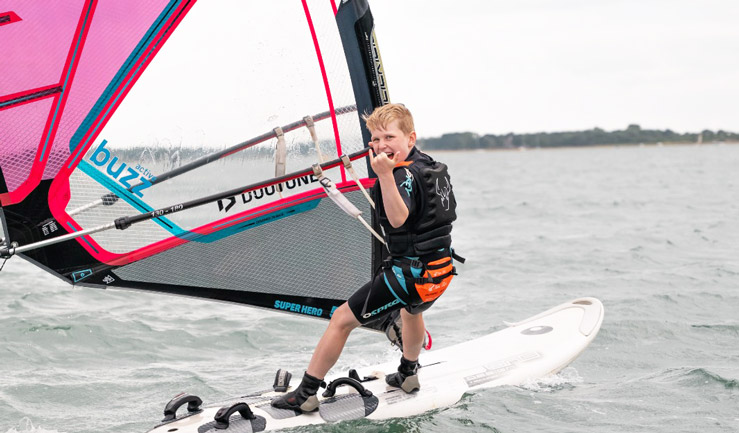 Milo Shaw rides the winds of success
Milo's windsurfing adventure began growing up in a family deeply involved in watersports, inspired by his three older siblings who are also keen windsurfers. Being part of a windsurfing club played a significant role for Milo. He emphasised the fun of windsurfing in a group and how it introduced him to the competitive side of the sport.
Securing a bronze place, he shared: "I'm hoping to get lots of time on the water now so I can become more comfortable and confident." He continued: "My success at the Worlds has definitely boosted my confidence and spurred me on to feel more determined to do my best on the iQFOil."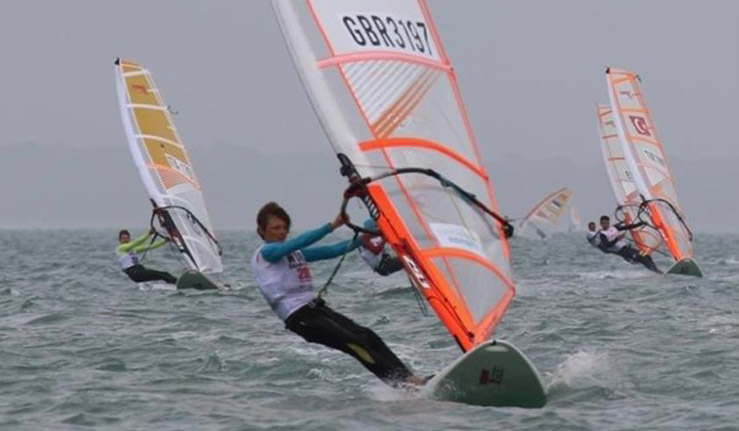 Get OnBoard
Feeling inspired? The RYA OnBoard program is open to anyone aged 8-18. Read more about RYA OnBoard and find your local centre.