Keep safe and protected with Gill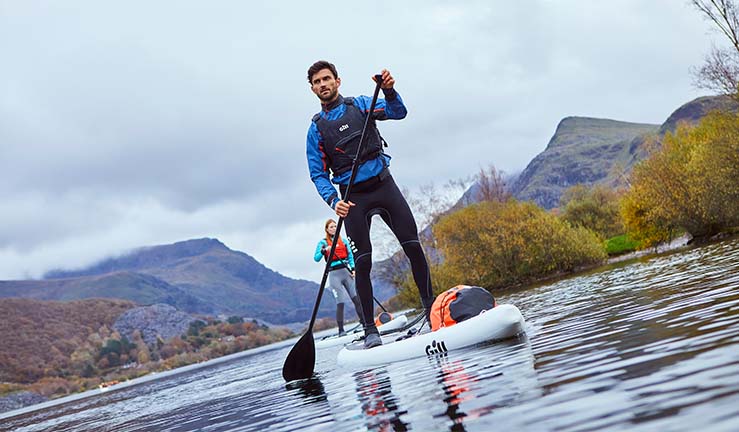 As the weather is starting to heat up and the layers are coming off, now's the time to make sure you have the kit you need for the warmer months ahead. Gill have a wide range of UV clothing with 50+ protection to keep you cool and protected, as well as caps, visors and sunglasses.
If you're planning on taking up some paddle sports this summer, or you already canoe, kayak or SUP, our range of buoyancy aids, neoprene clothing and water-resistant spray tops will keep you dry and protected while on or in the water.
Don't forget your member discount gives you 15% off all of Gill's full priced products when you spend £75 or more. Visit Gill member benefit page to redeem your discount.
OceanЯ offers discount on new Capsule Collection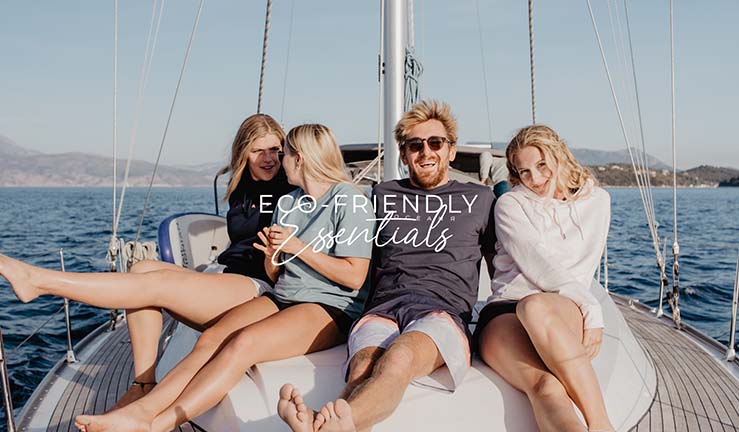 The RYA has teamed up with OceanЯ to offer member discounts across the entire range of its new Capsule Collection – a carefully crafted collection that contributes to a better future with its sustainably made active wear.
After a refreshing rebrand, from RashR to OceanЯ, the eco-conscious team has designed its new collection to inspire positivity and encourage the beginning of a new chapter.
OceanЯ is dedicated to protecting our beautiful oceans, which is why it has pledged that every single product you purchase will remove one kilogram of ocean waste.
Personal members receive a 25% discount, while Gold Members receive 30% off the OceanЯ Collection and Accredited Members benefit from 35% off. Visit the OceanЯ member benefit page to find out more.
RYA members save 30% on HALŌ Coffee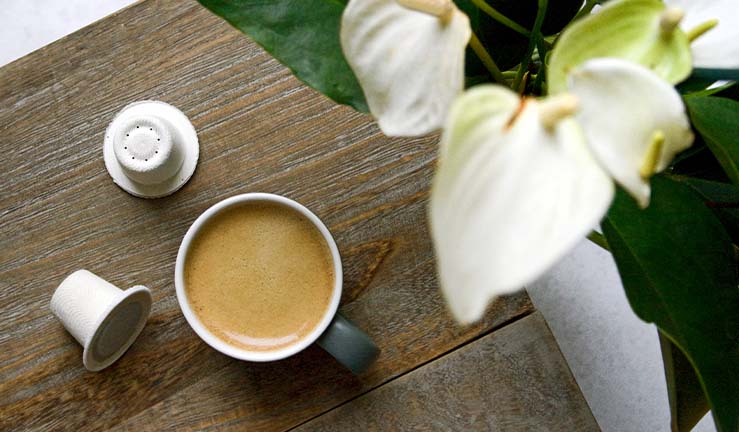 Interested in a feel-good Spring indulgence whilst also having a positive impact on our planet? HALŌ knows that a better coffee experience doesn't need to cost the earth.
Focusing on two things, taste and sustainability, the result was the world's first bio-plastic free, fully compostable coffee pods and beans. The entire thing is compostable, so you can dispose of the boxed packaging at home and watch it disappear in as little as 28 days!
Carrying superior blends picked from farm partnerships worldwide, you can enjoy your coffee guilt free and save 30% by visiting the HALŌ member benefit page.
Are your digital charts up to date for the new season?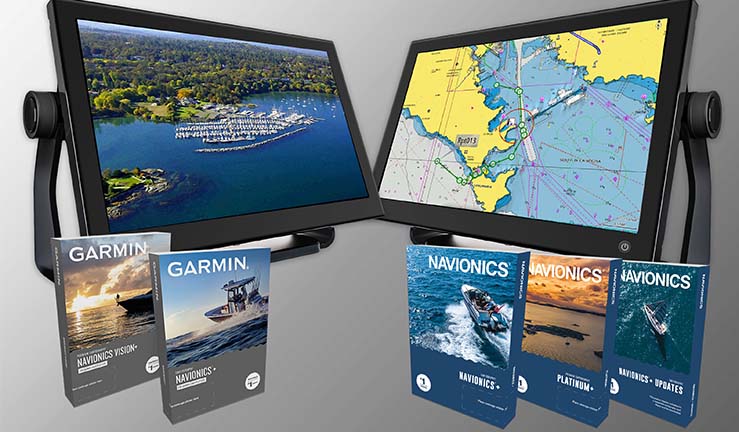 Now is the time to take advantage of your member's discount from Rewards Partner, Navimaps, the national distributor for Navionics.
Navionics publish their updated charts every day as well as regularly adding new features, including how they interact with the popular Navionics Boating app. They recently introduced a new catalogue for their popular Navionics+ and Platinum+ charts. Garmin have also introduced new charts named Garmin Navionics+ and Garmin Navionics Vision+.
A year's subscription to downloadable daily updates is included with all chart options. Members can take advantage of up to 15% discount for all chart card updates by visiting the Navionics member benefit page.
RYA members save up to 15% with Datatag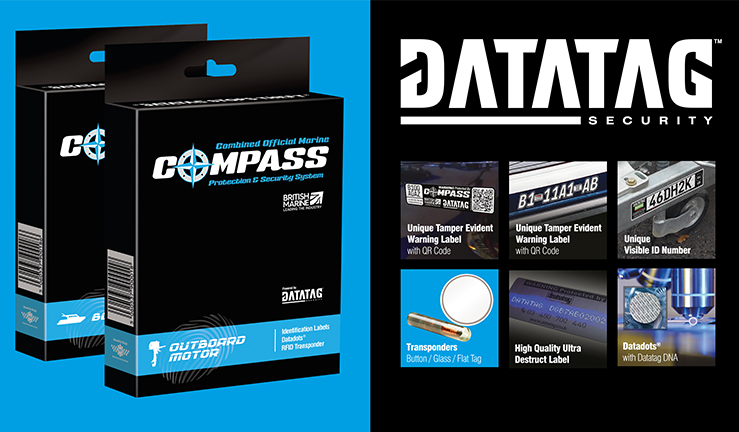 Theft of boats and equipment has become a multi-million-pound headache in the UK, causing misery and financial loss to thousands of marine enthusiasts every year.
To tackle marine theft, British Marine created COMPASS (Combined Official Marine Protection and Security System). The scheme uses Datatag technology to address one of the key issues of theft in the marine market – identity.
Installation of the Datatag technology gives your boat or outboard engine a unique "fingerprint" that can be established by the police or the insurance industry. The unique identity is virtually impossible to remove however hard a criminal may try, providing a significant theft deterrent factor.
Personal Members receive 10% off Navionics & Garmin chart updates and Navigation Planner, while Gold Members and Accredited Members both get a 15% discount. Visit the Datatag member benefit page to get your code.
Heading abroad? Don't forget your marine travel insurance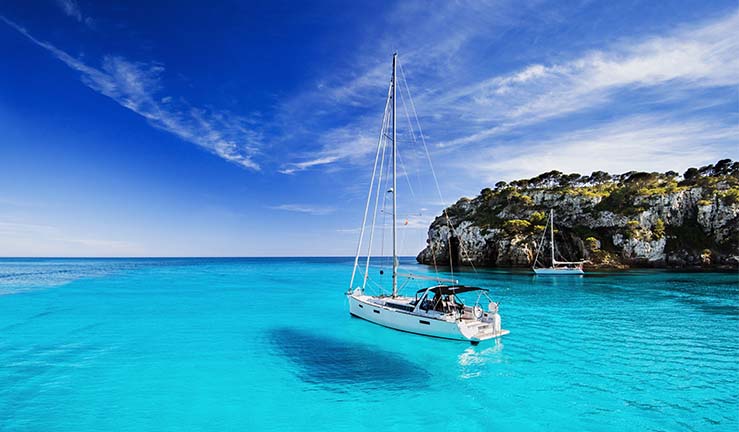 Planning a sailing adventure abroad this year? Bishop Skinner Marine travel insurance can help provide peace of mind when sailing foreign waters, whether you're looking for an annual multi-trip yachtsman travel policy, or just cover for a single trip.
The yachtsman travel policies can provide protection for personal accident, baggage, medical expenses and cancellation cover. Plus, if you're an RYA Gold member, you will benefit from increased cover levels, including £10 million medical and additional expenses cover.
To find out more, visit the Bishop Skinner Marine travel insurance member benefit page or contact the team by calling 0800 783 8057 or email insurance@bishopskinner.com.
Not an RYA Member?
As an RYA member, you could be benefiting from a whole host of special offers and discounts to help cut the cost of your boating. To claim these great offers join the RYA today and visit the member benefits webpages to obtain your discount codes.