OverBoard...Keep it dry!
OverBoard is offering RYA members massive discounts across a wide range of waterproof products. OverBoard is a leader in waterproofing your life and produce an extensive range of stylish and 100% waterproof technology cases, dry bags, backpacks and duffels.
Tough and hard-wearing, OverBoard products have been proven in every kind of environment. Whether you're sailing, relaxing on a boat or just chilling on the beach, an OverBoard waterproof bag, backpack, duffel or technology case will keep your valuables safe and dry every time. To find out more and claim your exclusive discount, please visit OverBoard's member benefit page
Return to the waves with Crewsaver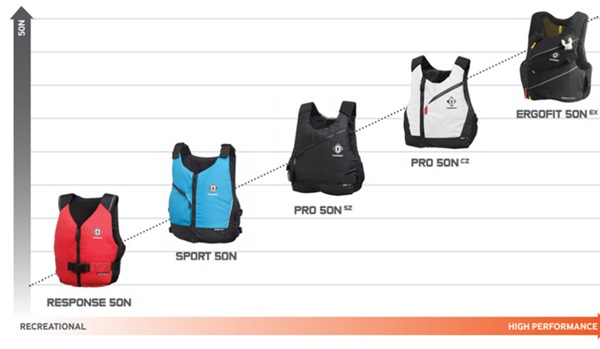 According to Crewsaver, a large percentage of the boating world still do not wear any kind of personal flotation device. As a manufacturer of integral safety equipment, the challenge for Crewsaver has been to reduce this number through the design of comfortable and stylish buoyancy aids suitable for a multitude of watersports activities. So, whether you are sailing recreationally or racing, powerboating or paddling, they can provide buoyancy aids for you and your loved ones.
Crewsaver's range of buoyancy aids have something very special to offer to any watersports enthusiast and at every price point. Just like the popular Crewsaver Fusion 3D lifejacket range, their buoyancy aids feature Fusion 3D technology to provide a uniquely unrestricting and comfortable fit. The range consists of five trailblazing designs, featuring combinations of lightweight and soft contoured buoyancy foam which is encased in finely tailored covers to support the designed-to-fit profile.
Crewsaver is known for being a strong champion of combining personal safety with comfort and performance. With fresh new products and offers, the RYA's partnership with Crewsaver includes exclusive discounts to all members, including up to 25% off its Watersports range, Atacama drysuits, Fusion 3D buoyancy aids and leisure liferafts.
Visit Crewsaver's member benefit page to find out more.
Introducing NEW member partner Ecoworks Marine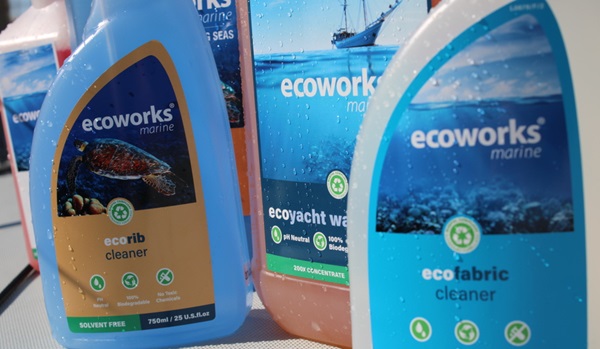 ECOWORKS MARINE are championing the sustainable revolution in marine cleaning, offering effective eco-friendly cleaning solutions, in a compact range of 15 cleaning products and RYA members can now enjoy up to 15% discount across the range.
Their products are made from naturally derived ingredients from renewable and sustainably sourced raw materials. Formulated for the lowest possible toxicity and the ultimate biodegradability.
Amongst other qualities, Ecoworks products are phosphate-free, palm oil free, not tested on animals, paraben-free and pH balanced.
All Ecoworks Marine Preserve the Living Seas® products are compliant and surpass the MARPOL Annex 5 1.7.5 criteria and their products meet the Ultimate level of biodegradability meaning up to 80% biodegrades within the first 28 days and remaining within a 90 day period.

Ecoworks work with several well-known partners such as Princess Yachts and The Green Blue as well as many others around the world to help them and others increase environmental awareness and practices onboard in the workplace and at home.
To claim your member discount please visit Ecoworks Marine's Member Benefit Page
Great savings on subscriptions to your favourite marine magazines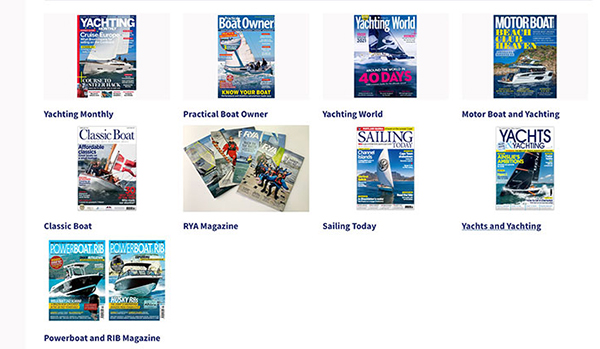 As an RYA member you enjoy great savings on subscription fees to a whole host of marine titles. From Sailing Today to Powerboat and RIB magazine, visit the Magazines member benefit page for a list of publications and details on how you can enjoy your favourite magazine for less
Not an RYA Member
As an RYA member, you could be benefiting from a whole host of special offers and discounts to help cut the cost of your boating. To claim these great offers join the RYA today and visit the member benefits webpages to obtain your discount codes.