Gear up for a summer of boating with Gill
As the weather is starting to heat up and the layers are coming off, now's the time to make sure you have the kit you need for the warmer months ahead. Gill have a wide range of UV clothing with 50+ protection to keep you cool and protected, as well as caps, visors, and sunglasses.
If you're planning on taking up some paddle sports this summer, or you already canoe, kayak or SUP, their range of buoyancy aids, neoprene clothing and water resistant spray tops will keep you dry and protected while on or in the water.
Don't forget your member discount gives you 15% off all of Gill's full priced products when you spend £75 or more. Visit Gill's Member Benefit Page to find out more.
See the horizon through Bollé's eyes this summer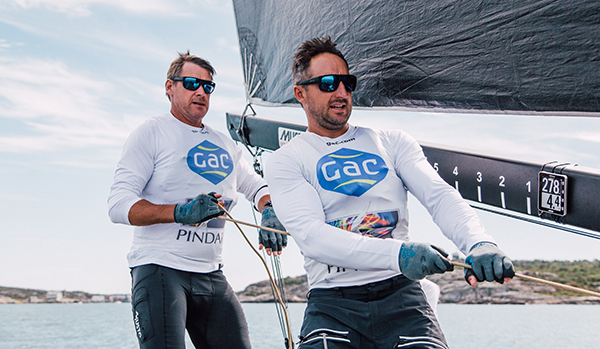 Bollé's high performance polarized sunglasses have been specifically designed to cope with all the harsh challenges on the water and as a result they are worn by some of the world's best sailors. Bollé is the Official Supplier of the British Sailing Team and Team GAC Pindar.
Combining polarized anti-glare technology, a hydrophobic treatment which repels water off the lens surface and impact resistant polycarbonate lenses, Bollé's polarized sunglasses offer high performance and perfect visibility at all times. You'll find a choice of their existing polarized lenses including HD Polarized Offshore Blue for harsh/bright sunlight and HD Polarized Brown for mid/low light conditions.
New for 2021 they also have the Phantom +, the ultimate light adapting lens (Photochromic and Polarized) with blue mirror and NXT material. Also launching the VOLT + Offshore Polarized with revolutionary colour enhancement technology. Providing the ultimate in High Contrast Vision.
RYA Members can save up to 40% off Bollé Sunglasses and we're excited to be offering a higher discount for Pathway/Personal/Associate/Gold Members throughout the month of July. To find out more visit Bollé's Member Benefit Page today.
Brightening up your time on and off the water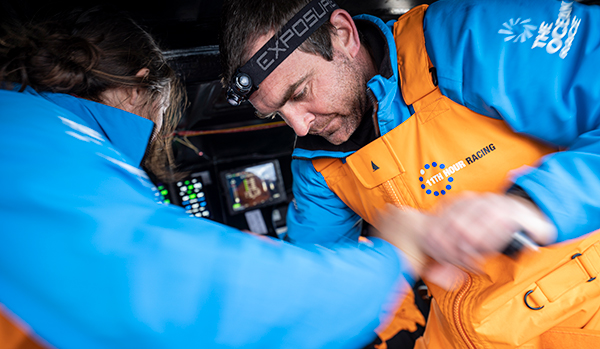 As overnight berthing becomes more accessible and the offshore racing season gets underway Exposure OLAS are pleased to continue their RYA Member discount, on all marine lighting and safety products, helping you stay safe and efficient on and off the water, day and night!
Exposure Light's lighting range continues to be the professional sailor's choice as they continue their heritage within The Ocean Race, recently announcing a new supplier relationship with 11th Hour Racing Team. The flexibility, durability and reliability of the RAW Pro head torch keeps its place as the chosen head light solution whilst the MOB Carbon torch offers the added security of knowing it will automatically activate when submerged in the water.
If you are considering chartering a larger vessel this summer or sailing shorthanded the OLAS Core, a portable overboard alarm system, offers the reassurance that all are safely onboard whilst afloat. Simply plug it into a USB plug and you have a 50ft range to track upto 15 OLAS tags. If one of those tags goes missing then the OLAS Core will set of an alarm, illuminate a high power red LED, and use the OLAS mobile app to store the GPS location helping to ensure fast recovery of the MOB.
For further information on their lighting and OLAS range visit www.exposureolas.com
To find out how you can claim up to 40% off please visit Exposure Light's Member Benefit Page.
Cleaning your boat has just got a whole lot easier with Marine 16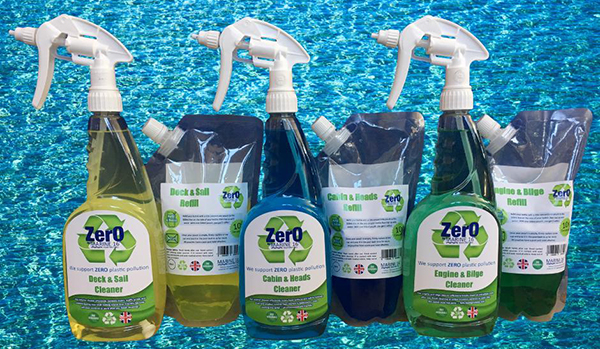 Marine 16, top rated by the Practical Boat Owner Magazine, manufactures fuel additives and general maintenance products for the marine industry. Manufactured here in the UK (Wales), they have developed a range of 'cutting-edge' maintenance, polish, hygiene, and biocidal products which offer outstanding performance and value.
Marine 16 products have been developed exclusively for the leisure boating and light commercial sectors - making it easy for you to maintain vessels, inside and out.
Widely respected for fuel treatments, they can eradicate diesel bug, remove harmful injector deposits and maintain fuel systems. Products include their highly acclaimed Diesel Bug Treatment and Biodiesel Complete.
Marine 16 offer a range of cleaners that are fully biodegradable, conforms to MARPOL ANNEX V "not harmful to the marine environment" and probably the most important of all, whilst creating zero plastic!
'Zero' is a new range of complete care cleaning systems for marine vessels – bringing all plastic home, paid for. The Range includes, Deck & Sail, Cabin & Heads, Engine & Bilge. Three cleaners to replace all your products on board.
Fuel treatment products are used by the RNLI, the Royal Marines, Sea Start, Canal & River Trust, US Airforce.
RYA Members save 15% with Marine 16, simply visit the Marine 16 Member Benefit Page to find out how.
Walk in The Queen's footsteps this season on board The Royal Yacht Britannia
RYA members can visit the Best UK Attraction (Which? Magazine 2020) and explore all five decks of The Royal Yacht Britannia with 20% off admission for up to four people.
Home to Her Majesty The Queen and the Royal Family for over 40 years, Britannia sailed one million nautical miles around the world. Berthed in Edinburgh's historic Port of Leith, Britannia is now a five-star visitor attraction and exclusive use evening events venue.
From the Bridge to the gleaming Engine Room, all the family will love their complimentary audio guided tour, also available in a children's version. Follow in the footsteps of Royalty as you discover the State Apartments, where the Royal Family spent their own holidays to the Western Isles and where celebrities and presidents, from Sir Winston Churchill to Nelson Mandela, were entertained at sparkling state functions.
A ship quite unlike any other in the Royal Navy, the crew were hand-picked and would strive for nothing less than perfection. Head below decks to where the dedicated crew of 220 Royal Yachtsmen lived, slept, worked and relaxed.
New to Britannia, Dragon class Bluebottle joins Flying Fifteen sailboat Coweslip at Britannia. A wedding gift to HM The Queen and HRH Prince Philip, Bluebottle is on display at Britannia and is expected to compete for the Edinburgh Cup at the British Dragon Association's UK Championships in late August. Finish your tour in the Royal Sailing Exhibition, to learn more about the Royal Family's love of sailing.
Remember to spot the cuddly corgis in their Cuddly Corgi Treasure Hunt!
With waterfront views, the Royal Deck Tea Room is the perfect place to enjoy cakes, scones, soups and sandwiches, all made on board in the Royal Galley.
To find out more and claim your exclusive discount, please visit The Royal Yacht Britannia's Member Benefit Page.
Not an RYA Member
As an RYA member, you could be benefiting from a whole host of special offers and discounts to help cut the cost of your boating. To claim these great offers join the RYA today and visit the member benefits webpages to obtain your discount codes.