Providing a solution for your onshore and offshore adventures
SACQUA® LIFESTYLE BRAND; for coastal living and your life on the water. RYA members enjoy an exclusive discount of 20% off SACQUA® kit/hold-all bags and SACQUA® Waterproof Drybag handbags and messenger bags.
SACQUA® designs are inspired by the spirit and exuberance of the sea. Offering an eco-chic solution for all seafarers they are designed to last on the water, for travel and your next adventure. Simple style combined with sustainable functionality as standard, not to be found on the high street.
Their large loader/kit bag is the ideal space-saver yet holds 20kg. Perfect for the style and eco conscious, it is lightweight, large-volume; it folds and it clips with a carabiner feature. This SACQUA® hero product has been used, tried and tested by amateur and professional yachtsmen at International Regattas all around the world. This must-have product can simplify your life on the water. Its versatility means it can be used for all sea-sports and any vessel, from a dinghy to a super-yacht. Take a look at this product here: https://player.vimeo.com/video/505296027
You too can make waves with the SACQUA® super chic Drybag handbag and messenger bags which can be worn on your back by adjusting the straps. These stunning drybags are designed to float and are a must have solution for all wet weather and water-sports keeping all your belongings dry and you looking nautically chic on your vessel or dock-side.
To find out more and claim your RYA 20% exclusive discount, please visit SACQUA's Member Benefit Page.
Loved by sailors, worn by everyone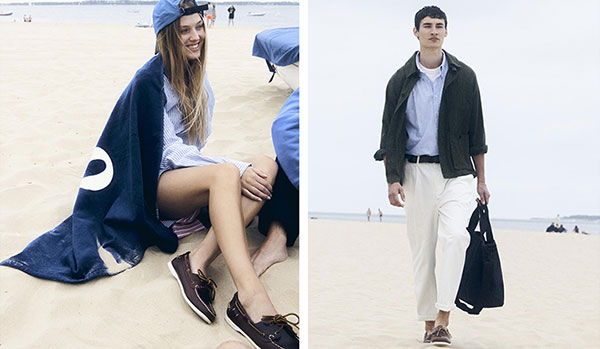 Founded in 1946, the first shoe Sebago released was a hand-sewn penny loafer, inspired by the popular Indian moccasin. With its success came expansion and by 1954 they had celebrated the production of over 1,000,000 shoes. Then, throughout the 50s and 60s Sebago expanded its collection by offering a range of shoes, including women's models, and began to export internationally.
In 1970, Sebago released their iconic 'Dockside' boat shoe, their most recognizable model to date. The 'Dockside' is known for its handsewn genuine moc construction, slip-resistant rubber sole, and non-corrosive brass eyelets – worn by the likes of Pharrell Williams, Steve McQueen, Paul Newman, and Kate Middleton.
Today, Sebago are continued to be known for their quality and style, selling boat shoes, loafers, boots and more – hand-sewn by the finest craftsmen. They are comfortable yet stylish and not to mention, a must-have for your Summer wardrobe.
RYA members receive 20% off Sebago's whole range*, to claim your member discount code please visit Sebago's Member Benefit Page.
*Offer applies to full price items only.
Halo Coffee increasing efforts to make more sustainable choices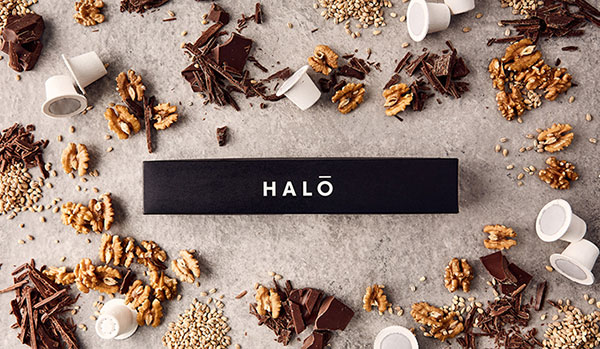 With sustainability at their core, Halo Coffee is passionate about the health of the world's oceans, waterways and natural landscapes. Halo is a proud sponsor of the British Sailing Team and wants to extend a special thank you to all RYA members with a 30% discount.
Halo Coffee, a specialty-grade coffee company, was founded as a direct response to the urgent need for reformation in the single-use coffee capsule industry. Thirty-billion plastic and aluminium coffee capsules have found themselves in places like our oceans, waterways and landfills where they will remain for up to 500 years. In comparison, Halo capsules break down at the same rate of that of an apple core: four weeks.
Halo Coffee is out to change the industry standard. Halo capsules are made from sugar cane pulp and are 100% garden compostable. With Halo, there is no need to send them to a specialised recycling plant - you can place them in your home recycle or compost bin. Rest assured, wherever Halo capsules end up they won't be around for long.
While many coffee capsules are filled with low-quality coffees, the coffees inside Halo are all specialty-grade and sustainably farmed. Their single-origin Honduras has been awarded "Best Compostable Coffee Capsule" by Good Housekeeping magazine.
Halo exists because compromise shouldn't. Because when given the choice between what is best for us and what is best for the world, Halo didn't see a choice at all.
RYA members save 30% off with Halo Coffee, simply visit Halo's Member Benefit page to find out how.
Time to update your plotter chart and save £'s with your RYA membership!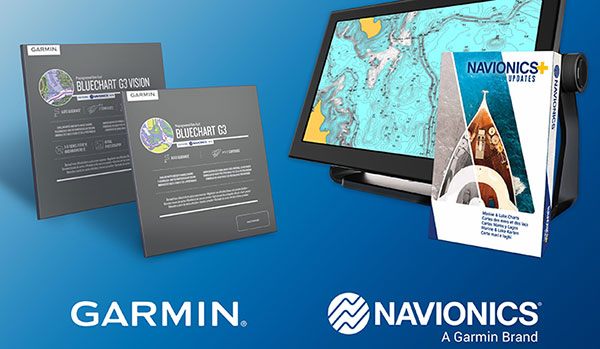 Garmin have just released their latest version BlueCharts® for the start of the 2021 season.
Whichever Garmin onboard plotter you have, there is a solution available for you with our RYA Reward Partner, Navimaps, authorized distributor for Garmin BlueCharts and Navionics.
Did you know there is a readymade, budget-priced card suitable for many Garmin plotters, such as the ECHOMAP range, which have embedded cartography (no card in the slot)? These special update cards provide the very latest 2021 chart release of BlueChart g3 combining both Navionics and Garmin data.
Cards for Garmin's GPSMAP range of plotters may be exchanged for the very latest version of BlueChart g3 or upgraded to g3 Vision providing many additional features and benefits such as Relief Shading, hi-res satellite imagery, aerial photos, satellite overlay, 3D views.
For other Navionics compatible plotter brands including Raymarine, B&G, Simrad, your Navionics chart card, regardless of type (Silver, Navionics+, Platinum+), grants you a choice of update/upgrade paths available at a substantial discount off the price of a new chart. Their latest charts enable RYA members to take advantage of all the benefits and features of Navionics including daily updates.
You can even trade-in a card from another brand and receive a substantial discount!
As an RYA Membership Reward Partner, Navimaps offer members up to 15% discount on chart updates for your onboard GPS plotter.
To find out more about how to update your Garmin BlueChart® or Navionics chart and to claim your exclusive member discount, please visit the Navionics Member Benefit Page.
Kitbrix - bags built to save time and enable you to perform your best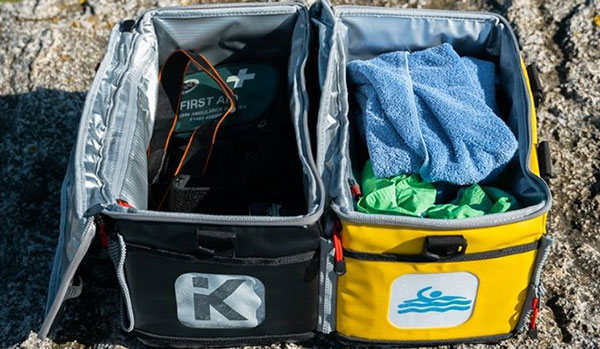 KitBrix was founded in Poole Dorset in 2013. Their original design was inspired by Military bags used for transporting kit in wet and muddy environments. The evolution of KitBrix added strength, a waterproof base and a modular capability. Today, KitBrix are used all around the world amongst multiple organisations, associations and individuals for organising kit and contents for ease of use and protection at sporting events, adventures, sailing, endurance racing, cycling and all marine activity.
Highly water resisting with 100% waterproof base to help protect contents from the elements. Their modular structure enables easy storage and easy access, which makes it suitable for all marine type activities. Light weight at just 1.3 kg their compact bag has a capacity of 20L per KitBrix.
These robust KitBrix bags can zip together enabling you to store different content easily in each. There is no limit to the quantity of KitBrix that can be zipped together. Just two and three bags can be made into a backpack for easy transportation.
Features Include the following:
Lockable zips
Identity pouch
Side netting for extra capacity
Internal clear window pocket for instructions and kit lists
Internal zip pocket for extra protection
100% waterproof base
Icon window for clear content or ownership identity.
7 colours to choose from
KitBrix provides safe storage in the home, garage or car. Its reputable build quality keeps expensive kit secure and ready to use at a moment's notice, saving time and money.
Available online with global shipping, in respected stores and at selected events.
KitBrix also offer a bespoke team service for kit personalisation.
Visit the KitBrix Member Benefit Page today to claim your exclusive member discount.
Not an RYA Member
As an RYA member, you could be benefiting from a whole host of special offers and discounts to help cut the cost of your boating. To claim these great offers join the RYA today and visit the member benefits webpages to obtain your discount codes.