It's getting really busy now as we approach the new season and as a team and a region we have been out and about at various events, so we can support our clubs and centres and meet some of you along the way.
We've had a really fantastic start for our Aspiring Female Powerboat Instructor programme. This Midlands project to encourage more women to become RYA Powerboat Instructors saw the first group taking part in an introductory day at Carsington Sports & Leisure - it was mega freezing at around -2 degrees centigrade if we were lucky, with ice on the bottom of the boats, but we also had bright sunshine and smiles and ideal conditions on the water.
Among the participants there was a real mix of backgrounds and reasons for signing up but all had the same goal of wanting to go back to their club or centre and get more involved in supporting activities. The day itself was a friendly and relaxed way of upskilling and gaining confidence across a range of powerboats and the feedback has been really positive. We're now looking forward to hosting the next group for their introductory day in March.
RYA Midlands AGM
The Annual General Meeting for RYA Midlands is coming up soon and will be taking place virtually on Monday 27 March 2023, with representatives of affiliated clubs and centres across the region invited to attend.
The AGM is a good opportunity for you and your members and customers to find out what what's been happening and to nominate members for our Regional Volunteer Team, which works alongside RYA employees in the Midlands.
The agenda includes a presentation from our outgoing chair Steven Tinsley. You can read about Steven's time in office, find out more about the RVT and register your interest to attend this year's AGM or submit a nomination here.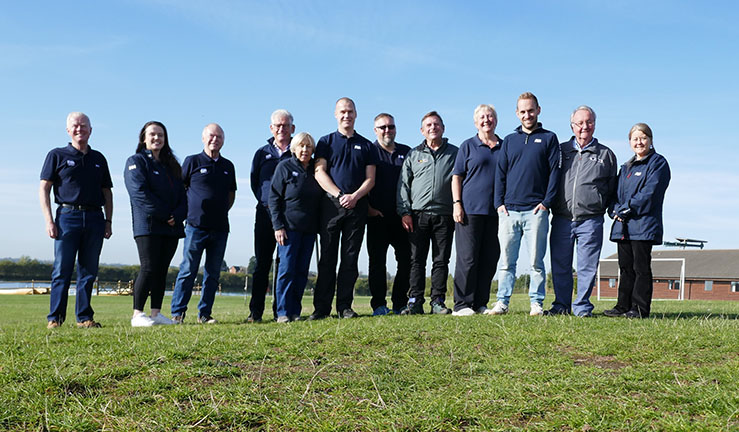 RYA Training Conference
I've just returned from the RYA Training Conference supported by Gallagher for Training Centre Principals, Chief and Senior Instructors, which included updates from the RYA and wider industry and an opportunity to connect with exhibitors and other delegates.
It was held near Oxford with a hybrid format, so in terms of accessibility it was more central and if you couldn't make it there were online options as well.
With a massive attendance of around 260 delegates at the event and 350 more online, it was excellent to see representatives from clubs and centres around the region and chat to a few of you in-person.
It was also good to dig deeper into some of the topics and to see some of our RYA Midlands team involved in delivering content, with our Sailing Development Officers Howard Nelson and Tom Davenport involved in the conversations around funding and inclusive coaching.
Look out for this annual event again next year and in the meantime, please make sure you sign up for our RYA Midlands Regional Training Day at Rutland SC on Saturday 25 March 2023 as soon as possible - bookings are rolling in quickly and some of the sessions are already reaching capacity!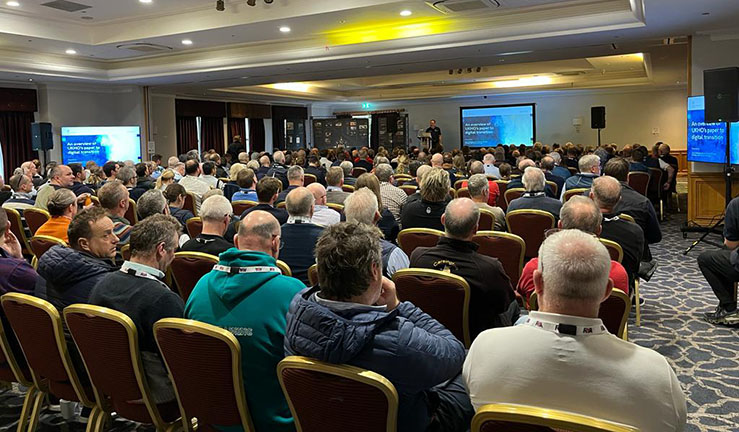 Meeting & greeting
I will also be at the RYA Sailability Conference on Saturday (11 February 2023) at Wyboston Lakes and I'm looking forward to seeing some of you there as well. It will be the first time I've attended this conference so I will be interested to find out more and hopefully make contact with some of the groups we have around the region.
After that it will be the RYA Dinghy & Watersports Show (25-26 February 2023) at Farnborough International, where I will also be hoping to catch up with lots of clubs, centres and class reps from the Midlands.
If you're going along to the Show and would like to set up a meeting with me – or find me on the RYA stand – please do feel free to get in touch in advance so we can find each other or arrange an appointment time to get together at the Show.
Until then it's fingers crossed for our regional Club of the Year finalist Rudyard Lake SC – the overall winner for 2023 will be announced at the Show on the Saturday!
Keep up with all the latest news and opportunities in the region by following us @RYAMidlands on Facebook and Twitter
Ben.