The event looked at the best ways to get schools into our clubs and centres and brought together examples of best practice to help equip and prepare OnBoard providers for next season.
Hannah Cockle, the RYA's OnBoard Development Officer, kicked off proceedings talking about how OnBoard helps to build character attributes in young sailors. Hannah pointed out that London and South East OnBoard providers have introduced around 16,000 young people to sailing so far this year!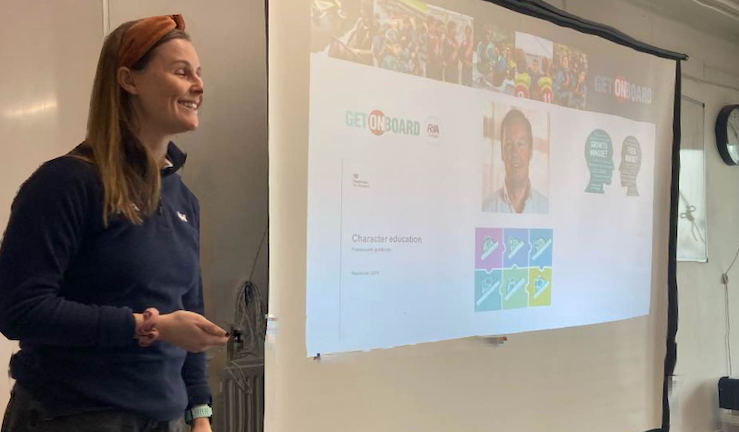 Guest speaker Mr Terry from Moneger Primary School in the London Borough of Newham, described how we could make sailing attractive to Multi Academy Trusts (MATs). A main point was why speak to one school when you can speak to many. There are 1170 MATs in England, ranging from less than five to more than 26 schools, some having sports development policies, some currently not.
This was followed by discussion about OnBoard resources and how these can add value to activities.
After lunch delegates enjoyed a choice of:
RS21 keelboat sailing covering keelboat experience and training, and Onboard card sessions and games.
Powerboat training including improver session, personal driving, safety, better use of the boat.
Land based activity on how to deliver an Assistant Instructor course, and developing a junior programme.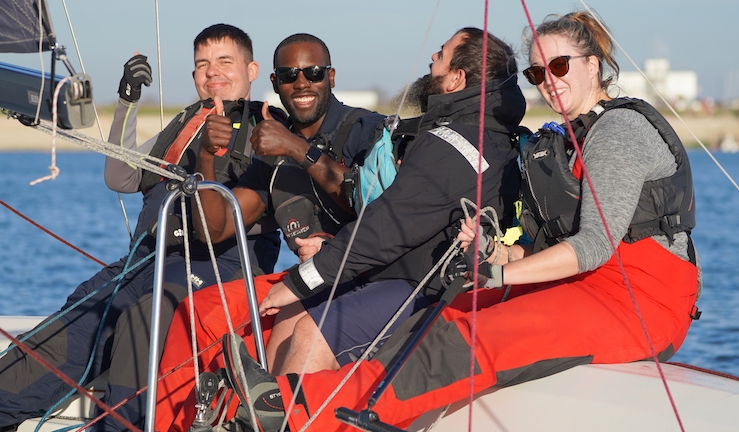 RYA Regional Development Officer Steve Mitchell said of the day: "Mr Terry presented a crucial insight into the MAT model and how our OnBoard providers can be better positioned to make sailing attractive as a school sport. Providers need to keep track of the government moving towards more MATs.
"The variety of OnBoard clubs and centres who attended the day demonstrates the reach that the OnBoard programme has throughout our region, along with the passion that these providers have for engaging young people in our sport."
Find out more about RYA OnBoard and how your club/centre can get involved.
Photos credit Simon Winkley