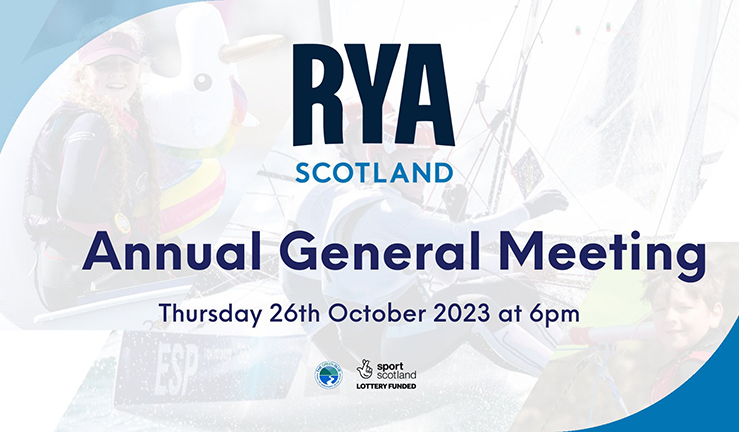 ANNUAL GENERAL MEETING of the ROYAL YACHTING ASSOCIATION SCOTLAND - COMPANY No SC219439
As a membership organisation we look after the interests of individuals, clubs, training centres and affiliates of the RYA in Scotland and wish to make you aware of our Annual General Meeting of the Royal Yachting Association Scotland.
This year, we will hold our AGM as a virtual meeting on Thursday 26th October 2023 at 6pm, which all RYA members domiciled in Scotland and representatives of affiliated clubs, associations in Scotland and recognised Scottish teaching establishments are welcome to attend.
The following associated papers for the meeting are below:
Please register in advance using our Bookwhen Link.
Full details on how to access the AGM will be sent directly to those registered. Advance questions are welcome as part of the registration process.
Registration closes on the 23rd October 2023
The AGM will be recorded for those who cannot attend. By attending the AGM you consent to being recorded.