Congratulations to 'Team Scotland', as Maggie Adamson and Calanach Finlayson finish 3rd in the Double Mixed Offshore World Championships in Taranto, Italy. The event is officially recognized by World Sailing, and this is the third edition.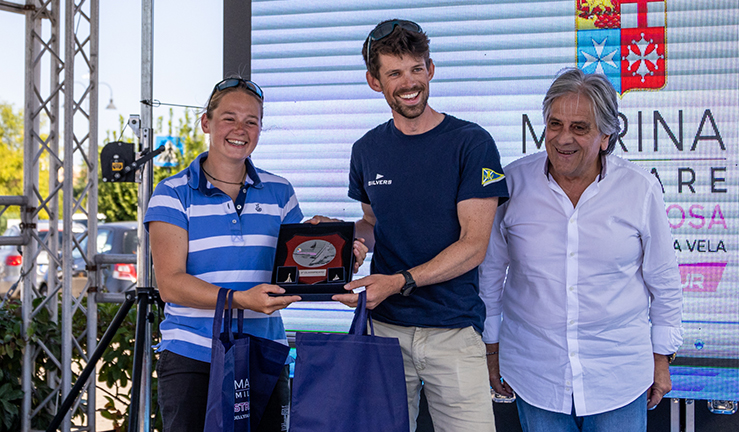 Ten international crews, representing nations across three continents, started on the 4th of October towards Capo San Vito, the south-eastern entrance gate to the Gulf of Taranto, and then set their bow on Santa Maria di Leuca, where they passed through a virtual gate, and continued around the Greek island of Merlera. The crews then returned towards Taranto, a route of 360 miles long.
Sericano and Zorzi of Team Italy with were crowned the new World Champions with a time of 2 days, 23 hours, 46 minutes and 14 seconds to complete the route, ahead of European Double Mixed Champions, Ellie Driver and George Kennedy of Chilli Pepper Team Great Britain, who finished an hour and 3 minutes behind to take second with Team Scotland coming in 40 minutes later.
Calanach, a former chair of Scottish Student Sailing, commented on the race overall.
"With warm nights and light winds this race was not one of attrition but all the more mentally demanding. The pack is reshuffled in every shutdown, and you have to be on your toes to come out near the top. It was fantastic to race against teams from all over the world and the intensity of the one design Figaro 3 is hard to beat."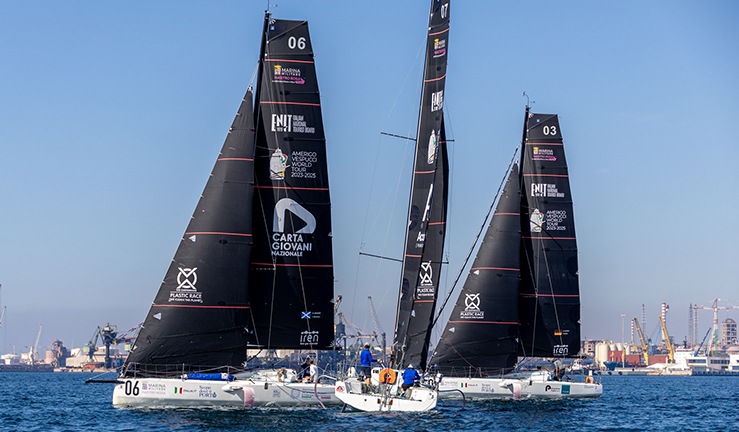 "We have both been fortunate to be a part of the growing doublehanded scene on the south coast of England which offers great opportunities for training and racing on privately owned boats. The number of youth initiatives is credit to the inclusivity and supportive nature of the fleet. The racing is now more competitive than ever, to the point where the French are starting to take notice."
"We are starting to put together plans for our next campaign together and hope to be able to represent Scotland on the world stage in offshore racing again. As always with sailing, it's a question of finding the right sponsors and partners to make this possible. In the meantime, we continue to train and race on privately owned boats and will both be doing separate doublehanded transatlantic races in the first half of next year."
Tracking Scotland at the Double Mixed Offshore World Championship was nice to see alongside the other nations, and thanks go to the organisers Marina Militare Nastro Rosa for integrating the two teams from Great Britain within the event.
Follow Maggie on Instagram for some of the highlights.
What kind of racing are you into?
The RYA Racing pages provide a range of information and support services, from running racing to starting out your racing journey across several disciplines.