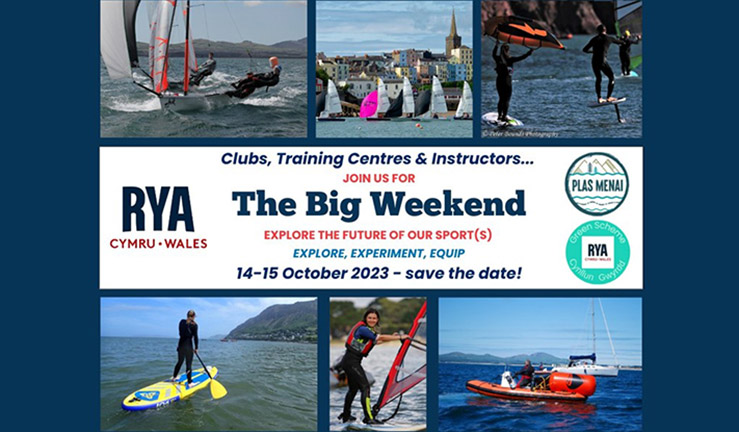 RYA Cymru Wales is looking forward to welcoming clubs, training centres and instructors to The Big Weekend at Plas Menai for an action-packed conference.
With an exciting programme of indoor and on-the-water sessions, delegates will be encouraged to explore the future of our sport/s, experiment with new ideas, and equip themselves going forward with new knowledge and qualifications to take away.
Booking for The Big Weekend - Saturday and Sunday 14-15 October 2023 - is now open with options to book one or both days for instructors from across the RYA training schemes along with anyone involved in running their club or centre as a volunteer or member of staff.
Would-be participants are invited to sign up for either day or both, with a packed schedule of practical hands-on activities at the National Outdoor Centre for Wales.
Future-proofing
Sessions will consider the ever-changing landscape for watersports and what it means for clubs and centres - whether that is new technology like wings and foils; the changing needs of customers and members, including those seeking pay-to-play opportunities; or booming activities like open water swimming and paddleboarding and how to make the most of them.
With a focus on future-proofing, as RYA Cymru Wales Interim CEO James Stuart explains: "Society is changing and so are our sports. The Big Weekend will help you to explore the changes and to understand what they mean to you, your club or your centre, to experiment and try out responses that can make the most of these changes, and to equip yourself with new experiences or qualifications that will help you navigate this future effectively."
The weekend will have a blend of plenary sessions with RYA updates for all, along with options for on-the-water or dry activities. RYA Cymru Wales will also be sharing its own vision for the future and launching its new strategy for consultation.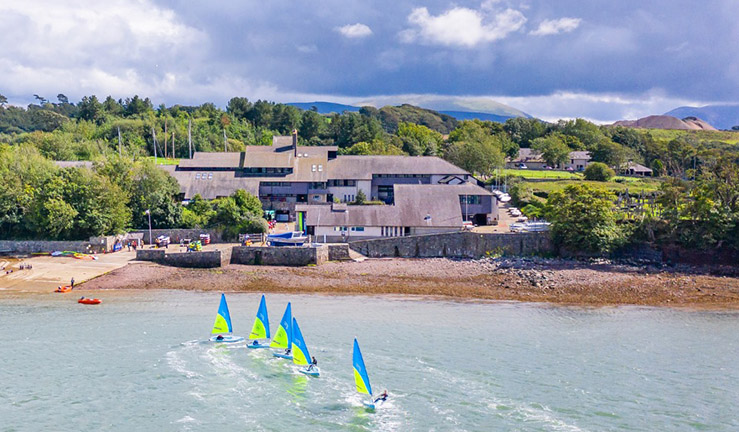 Packed schedule
In addition to updates for race coaches, race officials, instructors and clubs, there will be opportunities to take part in sessions and workshops on shore for those who want to stay dry, while other sessions will be on the water, including:
Keys to the blue realm: how guiding can add to your career and improve your centre offer.
Every-weather club: get your kit on to find out more about new and linked sports like winging and SUPing that may work at your club or centre
Reimagine club racing with a 'takeover' at Port Dinorwic Sailing Club
Try keelboats and match/team racing
Swim safe instructor endorsement (tbc)
Safety boat skills in coastal waters and rescuing SUPs and wings
Aspiring trainers on-water session for windsurfing/sailing and powerboats
Book now
The Big Weekend is supported by RYA Cymru Wales and Sport Wales to help make the event affordable for delegates, with tickets just £25 per person per day including refreshments and lunch. There is a discount for those under 26, and a combined deal of £50 for the weekend which includes dinner on Saturday night.
For those wishing to make a weekend of it, Plas Menai has a special rate for delegates: call 0300 300 3112 and quote "Big Weekend" for discount. Alternatively, find local accommodation at VisitWales.
There is a sustainable travel subsidy via the RYA Cymru Wales Green Scheme for delegates who help to reduce the event's carbon footprint by car sharing or using public transport.
Book now and keep up with all the latest announcements by following RYA Cymru Wales on Facebook and Twitter and save the date!