With thanks to Pip Deverson for this report.
As hundreds of people enjoyed the sunshine and a stroll along the riverside at Twickenham they were treated to a chance to visit the clubhouse of Twickenham Yacht Club, which celebrated its 125th Anniversary in 2022.
Visitors enjoyed refreshments provided by members and a chance to look around the magnificent clubhouse and enjoy the spectacular view up and down the river from the balcony. The balcony was enhanced a few years ago giving access to a variety of support boats used for training, overseeing sailors who race most weekends, and loading up private cruisers when they take off to explore the river elsewhere.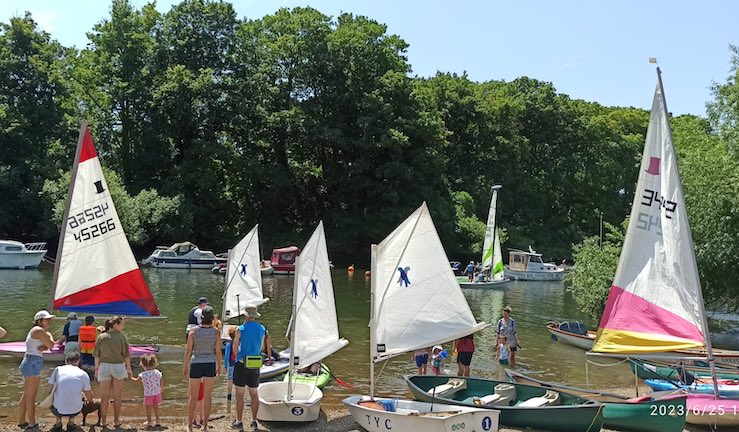 The Open Day offered an opportunity to try sailing in a number of craft for both adults and children. Club Optimists and Toppers were based on the nearby White Swan Hard with club members standing by to provide guidance. Quests, Enterprise and National 12s operated from the club house pontoons, taking over 100 members of the public out on the water to enjoy this amazing river and pastime.
If you would like to find out more about this special club based opposite Eel Pie Island between Richmond and Teddington Locks call in on a Sunday lunchtime or Wednesday evening around 8.00pm, or visit our website