Would your Club or Centre like new members or customers? Wanting to do something for your local community?

8 clubs so far in Wales have registered to run Discover Sailing Open days this year and there is still time for your club to do so too! It doesn't have to be a big affair, maybe create a link with the local sports club or do a bring-a-friend evening? There are loads of supporting resources to help you- everything from booking forms to safety management guidance and posters (yn Cymraeg hefyd!) that can be found on the website.
Llandegfedd SC and Sailing Centre demonstrated a fantastic piece of partnership work over the Coronation weekend, attracting over 100 new participants! Great work :)
Get OnBoard!
Congratulations and welcome to Gresford Sailing Club! We are really excited to have you join us as the newest members of the OnBoard scheme. You do fantastic work; bringing juniors into sailing and giving them a chance to experience the joys of being on the water.

Welcome aboard!

For those of you who have not come across OnBoard or Discover Sailing before the schemes supports clubs and centre in growing their participation and or membership. If this is of interest to your club or centre please contact a member of the RYA Cymru Wales Development team.

So don't wait any longer; get your club started on your journey to gaining new members!


Funding Focus
-Concerned that the cost of living is starting to affect club membership figures? The RYA Cymru Wales Development team has been on the lookout and has come across 2 funds that are worth checking out!

- Gwynt Y Mor – covering Conwy, Denbighshire and Flintshire CVSC - Gwynt y Môr
- Port of Milford Haven – Green Energy Fund (mhpa.co.uk)

Let us know how you get on!


Have you made the Green Blue Boating pledge yet? Join The Sustainable Boating Community
From narrowboat liveaboards to dinghy and yacht sailors, to personal watercraft owners and motor cruisers, The Green Blue Boating Pledge is a new way for all boat users to spread the word on protecting the environment.

Getting involved It's completely free to join and in return you can opt-in to receive a Pledge Pack with a pin badge, handy environment best practice leaflets and a certificate.

If you're passionate about safeguarding our inland and marine habitats for future generations, show your commitment by making your Pledge.

Make your Pledge online today by visiting The Green Blue website


Welsh Connect
There was a fantastic turnout for the online RYA YTC Seminar for Home Countries on the 27th April, and it was great to see so many Welsh yacht clubs represented! Lots of healthy discussion about how the scheme work and how mathematically robust it is.

For those of you who missed the opportunity to attend, there will be a recording of the session available in the next couple of weeks on the RYA Cymru Wales website where you can also catch up on the various webinars that have taken place over the winter period.

Forums Workshop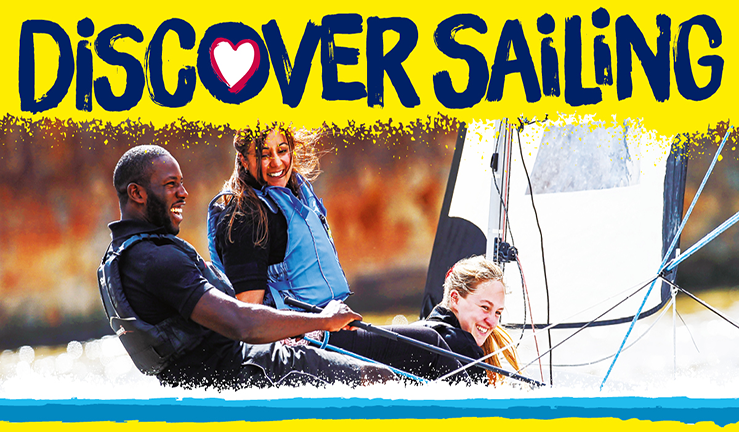 The big question is... what's next? What else do you want to learn more about? Who do you want to hear from?

This year's Regional Training Days have been a huge success with over 30 people taking part at the different venues across Wales. They were different to previously, with them being open to anyone involved with delivering on the water activity in our clubs, centres and affiliated organisations. The theme 'creating a great participant experience' got everyone thinking and loads of fun was having to put this into practice on the water! As well as the opportunity to meet the dolphins in New Quay!

We have some further development opportunities coming up over the next couple of months, including teaching slow-speed manoeuvres in powerboats and using the OnBoard resources.


Check out the options here
Looking for work this Summer?
Did you know that there is an RYA Instructor available for work list, that clubs and centres can ask for to enable them to promote both work and volunteering opportunities? The RYA Instructor/Coach available for work list is a database of instructors and coaches willing to work in RYA Training centres, both clubs and commercial/not-for-profit organisations. The RYA's Training department manages it and updates it regularly.
Therefore, if you are interested in work or volunteering opportunities?
Let us Know!
Winging it!
Have you tried the new kid on the block yet? A fantastic addition to the RYA family Winging; both Wingsurfing and or Foiling are loads of fun! Maybe an addition worth considering if you have some clubs SUPs? As it is so new, we currently trying to find out how many people would be interested in doing either a Wingsurfing instructor course or a Wingfoiling instructor course?
Expression of Interest Form
Did you know…
On the RYA Cymru Wales website, we have a calendar that shows all the instructor courses coming up in Wales?
Check out the new course(s) coming up in Wales
Events coming up in Wales
To support the great work of our OnBoard Clubs and Centres, we have our 2 x annual OnBoard Festivals in Wales. They are happening again this year on the 1st weekend in September and we look forward to seeing your club teams taking part! The emphasis is very much on fun and making friends!

Further details can be found here


There be Dragons!
Under 18? Just learnt to sail, then the Dragon Series is for you! Up to 5 small-scale, local open training/ racing events, designed specifically for those just starting out and or those seasoned pros wanting to make new friends and practice with their mates…


Coming up...
West Wales

Neyland Yacht Club

- 13th May – Training day book here

- 14th May – Dragon Series Event - More info
South Wales

Llandegfedd SC

- 13th May – Dragon Series Event – More info

North Wales

Clwb Hwylio Y Felinheli Port Dinorwic Sailing Club

13th May – Training day – book here

14th May – Dragon Series Event – More info

This year there are some beautiful wooden medals and for those taking part in 3 events and one of the OnBoard festivals ( see above); a t-shirt! RYA Cymru Wales coaches are on hand at every event to support the clubs, sailors and parents
British Youth Sailing Regional Junior Championships
17-18th June – Dale
Two days of racing in Milford Haven for Junior and Youth Classes. We will be running a Championship Fleet and a Coached Regatta Fleet. There will be RYA Cymru Wales Welsh Coaches on hand to offer help and support.
More next month!
RYA Cymru Wales Development team