Everything you need to know about lifejackets
As boaters we know that lifejackets are essential for your safety on the water.
Research shows that lifejackets drastically improve survival rates by up to four times when immersed in cold water. They also help keep you safe and afloat in situations where you may need rescuing.
As we head into the new season, here are some frequently asked questions surrounding lifejackets and how to stay safe on the water.
Are lifejackets compulsory on boats?
No, but the RYA's advice is to wear a lifejacket or buoyancy aid, unless you're sure it's safe not to.
Your decision should be based on weather conditions, the type of on-water activity and your level of experience.
Lifejackets are suitable when on an open boat (powerboat or RIB), when going ashore in a yacht tender and on a sailing yacht or motor cruiser.
Lifejackets or buoyancy aids - what's the difference?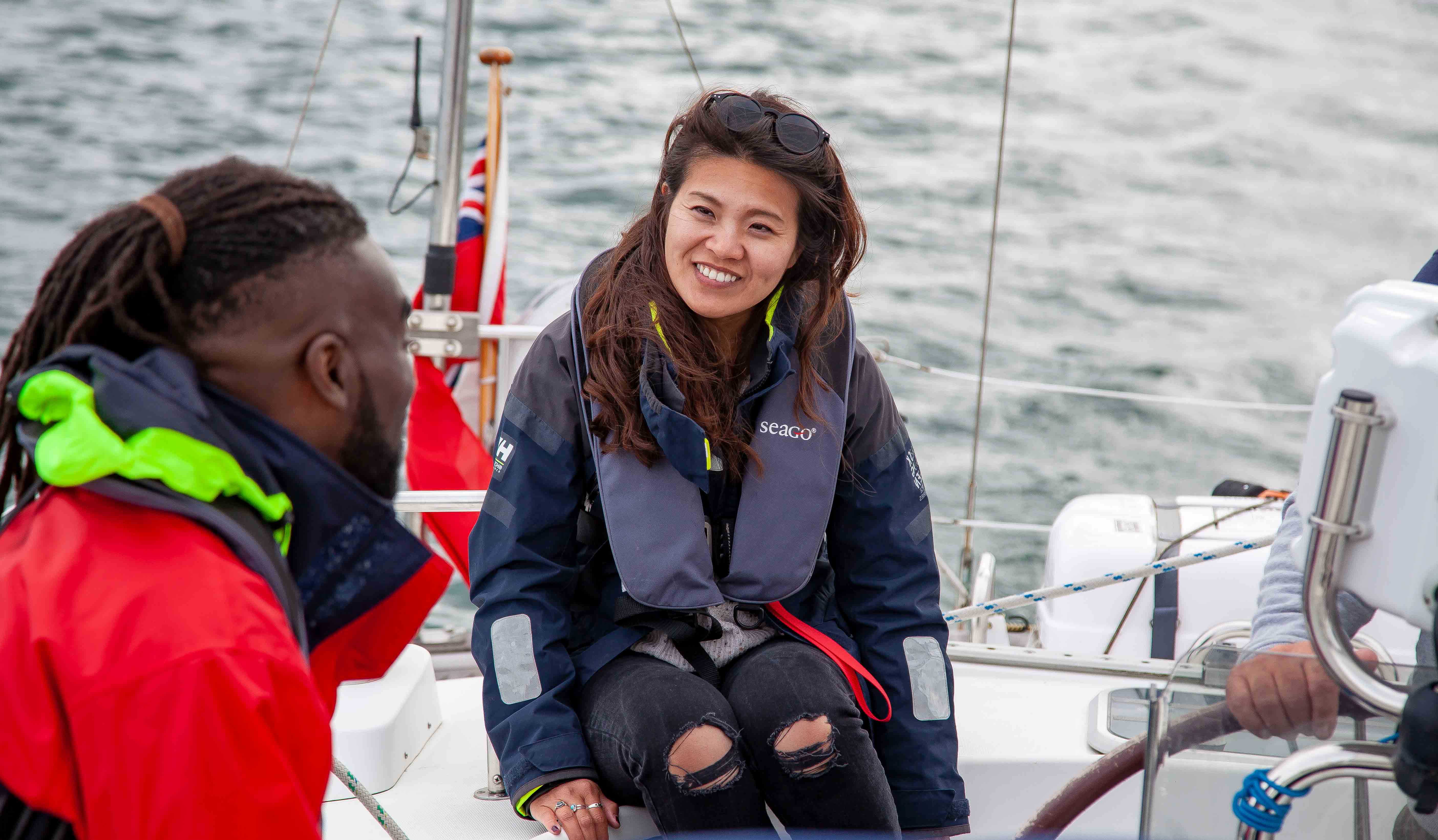 With buoyancy aids, you are required to swim or continuously move to help keep your face above water. Alternatively, a lifejacket provides face-up in water support. If you fall overboard unconscious, a lifejacket provides safety on the water by turning you over so you can breathe.
Lifejackets are also fitted with a whistle, lifting loop and retroreflective material. For those more suited to offshore, crotch straps, harness, a light and sprayhood will be included.
Buoyancy aids are suitable for personal watercraft (PWC), dinghies, windsurfing and generally for activities where the wearer might reasonably expect to end up in the water.
What do the levels of buoyancy mean?
Buoyancy aids and lifejackets have different levels of buoyancy to ensure safety on the water. There are four main buoyancy levels: 50, 100, 150 and 275.
In general terms, Level 50 is a buoyancy aid designed for when help is close at hand. Level 150 is a general-purpose lifejacket more suited to offshore cruising and motor boating.
The RYA strongly recommends not wearing a 275 lifejacket, as this is very bulky when inflated and will obstruct you if getting into a life raft.
Learn about the different levels of buoyancy for staying safe on the water.
Do I need to professionally service my lifejacket?
For recreational boaters, there's no legal requirement to get your lifejacket serviced. However, lifejacket manufacturers do recommend their products be annually serviced by a professional at an approved service station.
Annual servicing is a requirement for SOLAS approved lifejackets for professional use.
What checks can I do myself?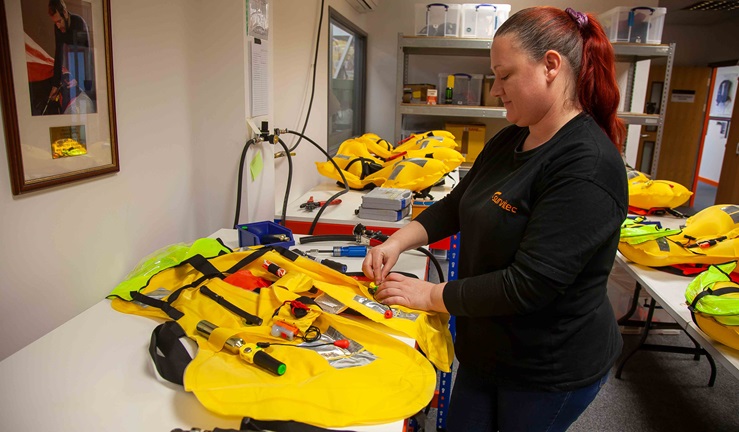 Throughout the season check your lifejacket for signs of damage to the bladder cover, webbing straps, stitching, clips, and buckles. You should also ensure that any 'life' parts are in date and regularly check the inflation cylinder has not been discharged and that it's fitted properly. If you are concerned, get it looked at.
Discover how to look after your lifejacket and stay safe on the water.
How do I clean my lifejacket?
After use, rinse off any salt, sand, or stains with clear water. Salt can be corrosive and damaging plus nobody wants to use a musty lifejacket!
Once clean, dry out of direct sunlight. Lifejackets should be stowed completely dry, somewhere cool, and dark.
Lifejackets for children- what do I need to consider?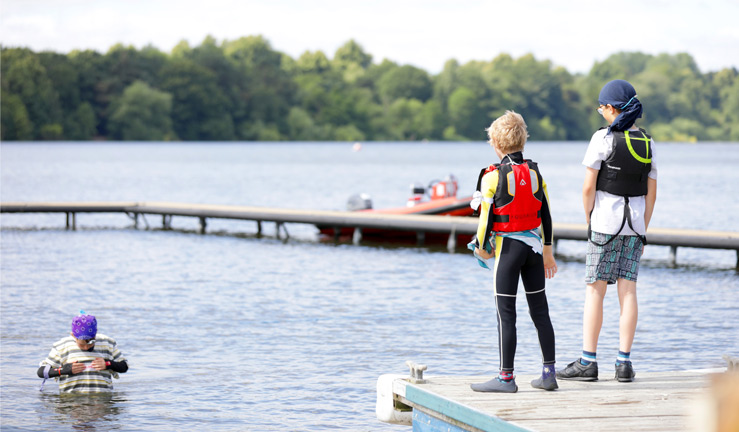 Lifejackets are recommended for children, toddlers, and babies to support the head and keep the wearer facing upwards in the water. Anyone wearing a buoyancy aid should be a confident swimmer.
Guidelines suggest getting a lifejacket that fits your child now rather than to grow into. A good way to judge this is to fit and adjust the life jacket on the child and then lift the life jacket from the top. You shouldn't be able to lift it more than 2.5cm from the child's shoulders if the fit is correct.
What about pets?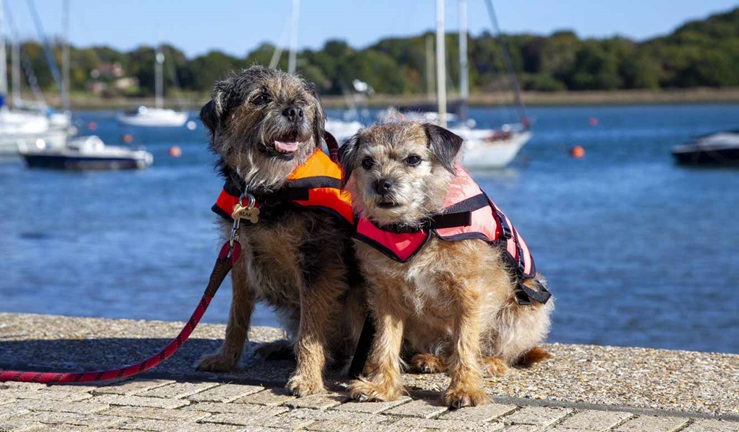 A buoyancy aid will also keep your pets safe on the water and aboard.
We recommend giving your fury friend a chance to get used to wearing its life jacket before actually getting on a boat – and it's a good idea to allow your pet to practice swimming while wearing its jacket too.
For more information about staying safe on the water visit the RYA Safety hub.