Official Suppliers
The RYA is proud to have Sebago as it's official supplier of onshore lifestyle footwear.
The four-year partnership will support the RYA's work to ensure boaters have access to clean and safe waters and provide opportunities for people from all backgrounds to get afloat.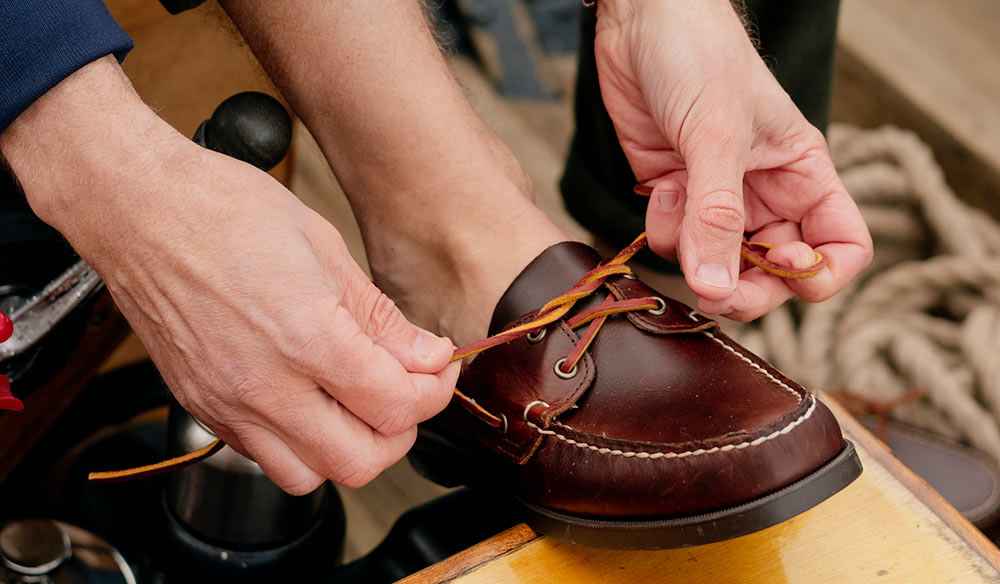 About Sebago
Founded in 1946, the Sebago Company was started by three New England natives and friends: Daniel J. Wellehan Sr, William Beaudoin and Joseph Cordeau.
The first shoe they released was a hand-sewn penny loafer. Sebago's penny loafer was inspired by the popular Indian moccasin and featured the company's patented welt construction. With a firm foundation in quality and style, the Sebago Company started to expand quickly.
In 1970, Sebago released their most recognizable model to date, the iconic 'Dockside' boat shoe. Known for their handsewn genuine moc construction, slip-resistant rubber sole, and non-corrosive brass eyelets.