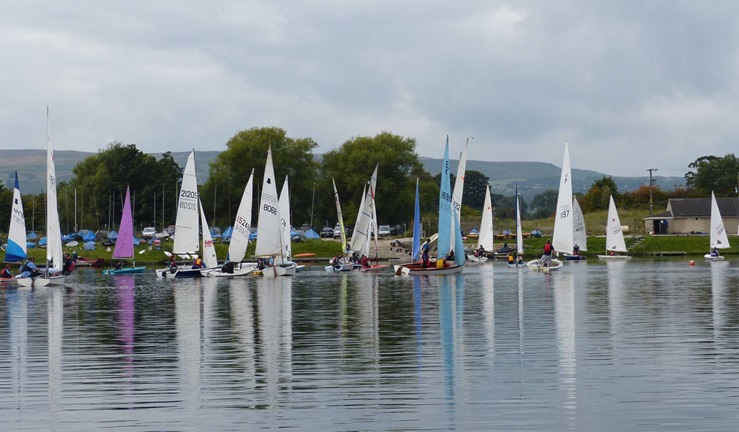 Spring is a crucial time to kickstart your main season, entice members onto the water, and motivate your 'dream team' of volunteers and instructors. It's also the ideal time for reaching out to your local community and recruiting new enthusiasts!
To help you tap into the joys of spring and the new season, here are our top tips for RYA affiliated clubs:
Blow away the cobwebs: Refresher sessions with a qualified instructor can help ease the anxieties of those returning to the water after winter. This is ideal for newer sailors and seasonal clubs within sailing clubs such as Women on Water and junior groups.
Working parties: Whatever your members' interests, working parties are a great opportunity to bring together all sections and ages of the club. Here, all members have a chance to meet and make new friends with a ready supply of tools and tea!
Wednesday workshops: After a long winter when skills may be a little rusty, consider hosting a midweek workshop or two alongside a bar and buffet supper. Topics could include rule refreshers, running club racing or mastering rope splicing.
Spring regatta or race: An all-comers handicap race or regatta day for a spring cup helps encourage your racers back to the club. You could even incorporate additional prizes, a shorter course, or coaching support for juniors and newer sailiors.
Fleet meet & greets: Invite your fleet captains to host 'hello' sessions in the boatpark, to welcome back sailors with rigging and racing tips. This could be followed by an informal opportunity to get on the water with experienced sailors.
Silver sailors: Why not have a session welcoming older members back for the new season? Perhaps with a special race and new trophy, or an opportunity to meet up and share ideas for the coming year.
Get a ticket! Remember to share our annual events with members and instructor teams to start the new season with a splash. Upcoming events include the RYA Dinghy & Watersports Show and Regional Training Days.
Connect with Coaching: For racing instructors and coaches, there is a wealth of info and free online workshops. These are available from the RYA Coaching Development team to support with session planning.
Get OnBoard: To inspire youth and junior sessions and encourage regular participation make the most of the latest resources from RYA OnBoard.
Value your volunteers: Ensure volunteers are looking forward to the new season with a 'welcome back' event just for them. For example, hosting a commodore's breakfast get-together with a free buttie and cuppa.
ReDiscover & Discover Sailing: Use our annual campaigns ReDiscover & Discover Sailing to help you re-activate existing lapsed members and recruit new ones!
Let your members know: Whatever you have planned to launch your new season, shout about it! Use our guide to Improving Communication with Members in Club Zone.
A buoyant start to the season!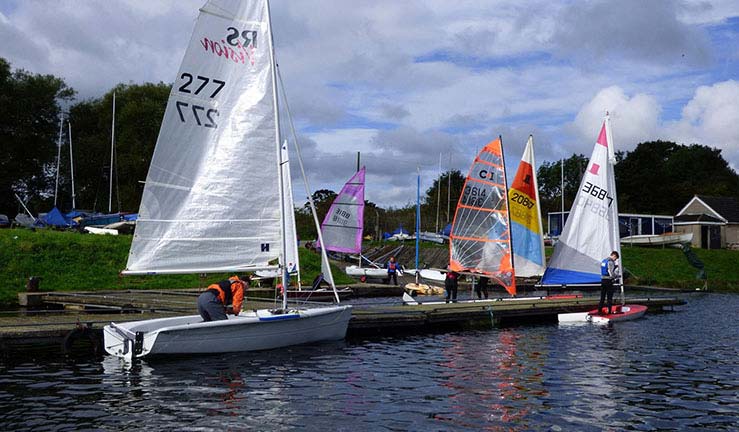 Club of the Year 2023 finalist Otley SC in West Yorkshire, always welcomes its members back for the new season with a Buoyance Day.

This annual event allows members to visit the club and have their boats checked over. They can also enjoy a practice sail in the morning with committee members and other experienced sailors.

Lunch is followed by the club's annual awards ceremony, with the presentation of race trophies and other prizes from the previous year. The day then continues with the first race of the new season – fittingly titled the Buoyancy Day Race.

Commodore Gill Walton explains "We recommend plastic and fibreglass boats have a visual once over, and older and wooden boats have full buoyancy test in the lake. It is also a great opportunity to have a fun day, meet members new and old, and for us all to get together for a trip around the buoys... and hopefully back again. The race winner receives the Knotford Noggin Cup - on next year's Buoyancy Day!"
Find out more
If your club needs support to develop its activities and member engagement programme, get in touch with your Regional or Home Country Development Officer.

If your club has any helpful tips that we've missed, please let us know so we can share them!