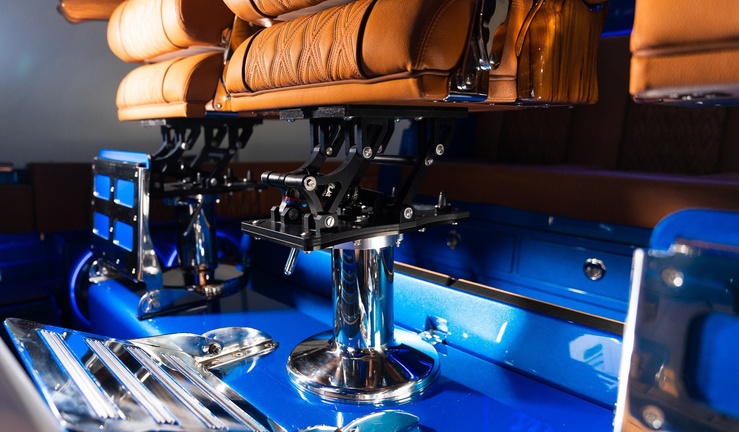 D rings. Webbing buckles. Horn cleats. Eye plates.
Whether you're cruising, competing, or learning the ropes at your local club, the boat you're sailing will rely on dozens of small, stainless steel components to harness the wind and deliver performance. But have you ever wondered where these miniature marvels of the marine world come from?
The answer, more often than not, is Warsash – a village in south Hampshire and home to the manufacturer Sea Sure. From here this family-owned British business designs and produces over 2,000 products for use on dinghies, yachts and powerboats. Most of them are made on-site from marine-grade 316 stainless steel. At the company's factory by the river Hamble, 35 factory staff operate the lathes, mills and injection moulding machines which produce parts for some of the world's most testing environments.
'The business has its origins with my grandfather making parts for Spitfires,' says MD and owner Graham Brown. 'And we still supply stainless steel parts to the aviation industry, including the rings which deploy NATO air force parachutes. But after the war, as more people became interested in boating, the company began to focus on marine fittings. Sea Sure was established in 1961 and we've been going strong ever since – we're now one of the biggest marine equipment manufacturers in the UK.'
The company's strong engineering heritage is evident in the attention to detail on even the simplest products. 'We start out by asking ourselves ''What does it need to do to survive at sea?'", says Graham, 'and then we engineer it for that environment.'
That focus on quality and ingenuity means Sea Sure products are staples on elite racing vessels, 'says Graham, who counts Ben Ainslie's team among his customers. 'Often it's standard parts – the exact same products a recreational sailor would use on their boat – but we also get asked to make custom one-offs, like specialist tuning parts to help teams get that extra percentage of performance.'
But Sea Sure's small-but-perfectly-formed, stainless steel components only represent one side of the company's operation. It also owns and operates several other specialist marine brands, all with the same focus on British engineering excellence.
Powerboat users may be familiar with (and grateful to) the Shock-WBV product range. Fitting a Shock-WBV seat suspension system will make for a more comfortable ride and could even prevent injury or long-term musculoskeletal problems.
Sea Sure's Blakes and Taylor's brands, meanwhile, cater to more traditional needs on board yachts – in the galley and the head.
Taylors are synonymous with beautiful, hand-built paraffin heaters and cookers – the perfect alternative to gas in a classic yacht. And if you're looking for an equally elegant WC at sea, they don't come better than Blakes. Founded in 1789 Blakes toilets and seacocks are world-renowned and count royalty among their customers. The porcelain bowls are still handmade in the famous Staffordshire potteries, and hardwood seats fashioned in Sussex, before the toilets are hand-assembled in Warsash.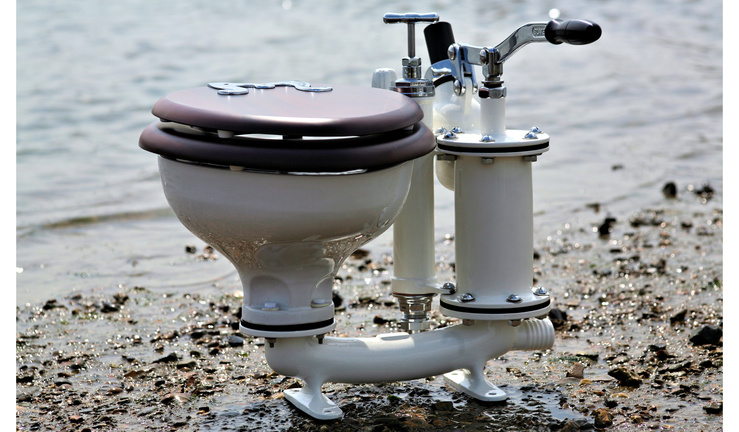 The final part of the Sea Sure portfolio is Lavac, a more mainstream range of marine toilets renowned for their reliability.
The Blakes, Taylors and Lavac product ranges are all assembled in Warsash too. So, whether you're into yacht cruising, powerboating, or dinghy sailing, you'll find a product to meet your needs, made in the UK. And with a clientele ranging from Olympic sailors to yachting aristocracy, this small British business real does offer sailors a guarantee of quality – from the humblest D ring to a toilet fit for royalty