The freedom to potter and to anchor or tie up somewhere that takes your fancy is one of recreational boating's great pleasures. But, depending on where you're heading, that freedom can sometimes come with a caveat. Different countries have different regulations and byelaws for drivers being able to show they are competent enough to be in those waters.
If you want to drive, take your boat to, or charter in Europe, it's generally useful, and in some cases essential, to carry the International Certificate for Operators of Pleasure Craft, more commonly known as the ICC.
What is the ICC?
Providing your boat is used as a 'pleasure vessel', is UK flagged and less than either 24m LOA or 80GT, then evidence of competence isn't mandatory in the UK. But when you venture further afield, this can change, and the ICC is the only international evidence of competence that exists for pleasure boaters venturing abroad from the UK to visit either the inland and/or coastal waters of Europe.
The ICC was conceived under the United Nations Economic Commission for Europe (UNECE) Inland Transport Committee Working Party on Inland Water Transport to overcome navigation difficulties arising from the differing evidence of competence required for the countries through which the rivers Rhine and Danube pass.
Since October 1998, it's been Resolution 40 that determines how and to who an ICC may be issued, the syllabus requirements and the layout of the certificate. The RYA is authorised by the Maritime and Coastguard Agency (MCA) to issue a UK ICC.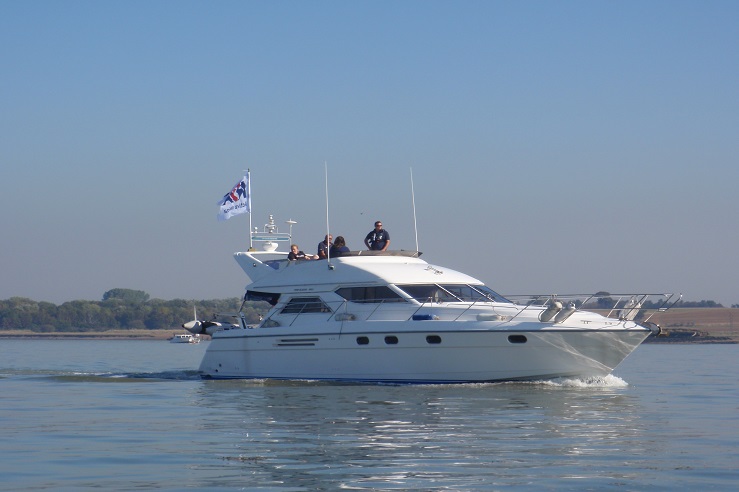 Who needs an ICC?
When in the waters of another country you must comply with any competence requirements of that country (the Coastal State) as well as those of the country in which your boat is registered (the Flag State).
Many European countries do require pleasure craft skippers to be able to evidence their competence. Although in reality this isn't often checked, whether a country demands evidence of competency or not, carrying any certificates you do hold is never going to do any harm and an ICC is increasingly the certificate that will satisfy foreign officials if you are asked.
Each country determines the ICC's validity in its territorial waters. The requirements vary from country to country and in some countries change if you move from coastal to inland waters too. It is not just countries that have adopted Resolution 40 that may ask a visitor for an ICC - Spain, Greece, and Portugal, being three examples.
Very generally, an ICC is recommended for the inland waterways of Europe, and inland and coastal waters of Mediterranean countries. For the coastal waters of Northern Europe an ICC generally isn't required. But there are exceptions.
Therefore, and most importantly, it's up to you to check the ICC is acceptable to the authorities in the country you're visiting, and that no further evidence of competence is required by either the Flag or Coastal states.
Although evidence of competence is reportedly seldom checked, not going armed with the right evidence of competence for the size and type of boat and where you're going to use it could lead to difficulties if you are asked for it.
What do I need to get an ICC?
Are you 16 or over? Considered physically and mentally fit to operate a pleasure craft? And can you demonstrate your nationality or residency doesn't preclude you from being issued with an ICC by the RYA? Assuming you can satisfactorily demonstrate your competence to drive a boat - you can now apply.
ICCs are categorised on two fronts – the type of waters, coastal or inland and the type of craft, sail (including auxiliary engine), power or personal watercraft.
Many RYA practical course completion certificates and RYA/MCA certificates of competence can be used to demonstrate competence in an ICC application. For applicants that don't already hold an eligible RYA/MCA certificate, but do have the required level of competence, an ICC Assessment can be taken to demonstrate that.
The ICC is valid for five years and is only issued for the categories in which competence has been proved.
If you don't hold any of these, you can arrange to take an ICC Assessment at an ICC Test Centre - either an RYA Training Centre or affiliated club authorised to carry out the assessment.
The assessment includes an oral/written element, covering regulations, safety, navigation and pilotage, and a practical element. Skills to be demonstrated for this include leaving and returning to a pontoon, man overboard, 360° turn in confined space, securing to a buoy and planing speed manoeuvres (if applicable to the craft).
Anyone wanting to venture inland will also need to take a CEVNI multiple choice test at an authorised test centre or online to validate the inland category on their ICC. CEVNI is the code which provides the basis of the rules governing navigation on many of the interconnected European inland waterways and the test checks knowledge of the rules and signs you're expected to know and follow.
In terms of demonstrating nationality or residency, the RYA is authorised to issue a UK ICC to a national of any country EXCEPT someone who is a national of another UNECE member state which has accepted Resolution 40, unless they are resident in the UK or the RYA has been given written permission to do so by the Government of the relevant country.
The latest list of UNECE countries that have adopted Resolution 40 can be found in the notes on 'Evidencing Identity and Eligibility' when completing the ICC Application form available to download.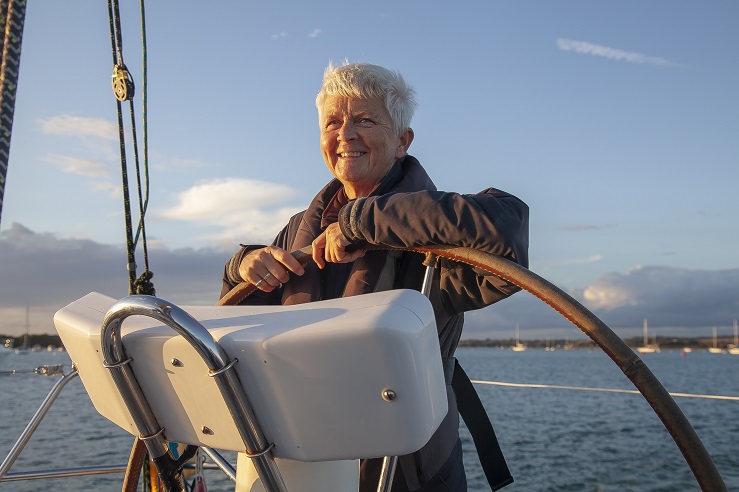 How do I apply for an ICC?
Application forms can be downloaded from the RYA website. The application form details the cost of the issue of the ICC. The ICC is issued free for RYA members, including if you join at the same time you apply.
When it comes to renewing, unless you want to add additional categories to your ICC, it's simply a paper exercise.
Whether you are applying for a new ICC or renewing your ICC you should do so in good time as in the summer months there is high demand and the turnaround time for the issue of the certificate is often a month or two.
For more information about the ICC, including acceptance, criteria, exemptions, assessments, applications and chartering abroad visit the ICC hub page.
To find out more
You can find more information about the ICC and the many other aspects of boating abroad on the
Cruising pages
of the RYA's website.