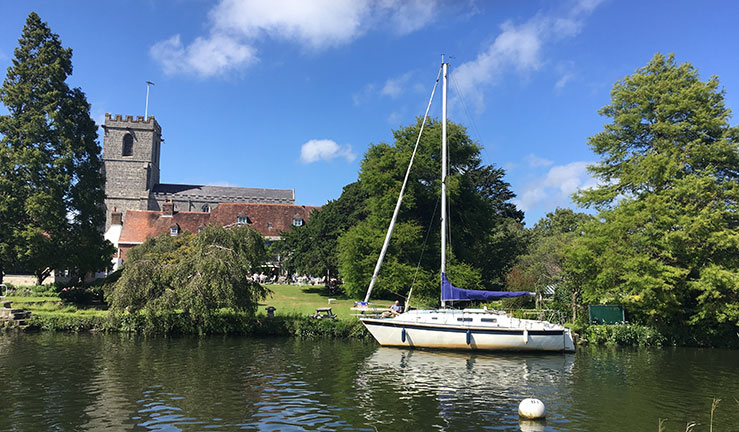 If you're beginning your plans for returning your boat to the water, then now is the perfect time to consider incorporating some environmentally friendly alternative products, or behaviours, into your boat management. Looking for inspiration? Then look no further than The Green Blue's website.
The Green Blue website has practical advice and guidance for recreational boaters which can be applied to most boats. The handy green guides cover both inland and coastal boating and can be downloaded and saved to your smart phone or tablet. Paper copies are also available on request.
Pumping out
One of the most popular resources on the website is the Environmental Facilities Directory which lists not only inland and coastal sites with black water disposal facilities for small crafts (less than 15 passengers), but also includes recycling, hazardous waste and Elsan disposal locations. The Directory comes in the form of an online interactive map, with facility coordinates, a contact telephone number and VHF channel to make locating these facilities for recreational boaters as easy as possible.
Know your products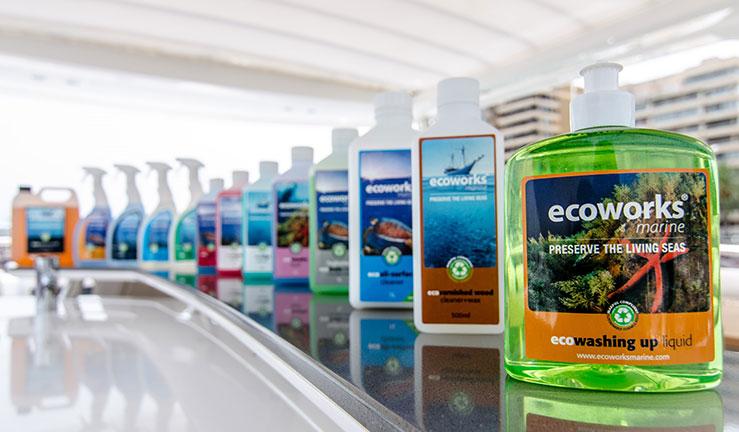 TakeIf you are beginning any boat maintenance, then you will also want to explore The Green Blue's Business Directory. This handy resource has a list of products and services to help make your boating more environmentally friendly.
The businesses that are included in the Directory are British Marine members that have been carefully selected as they have a service or product that has been designed to help the recreational boating sector minimise its environmental impacts.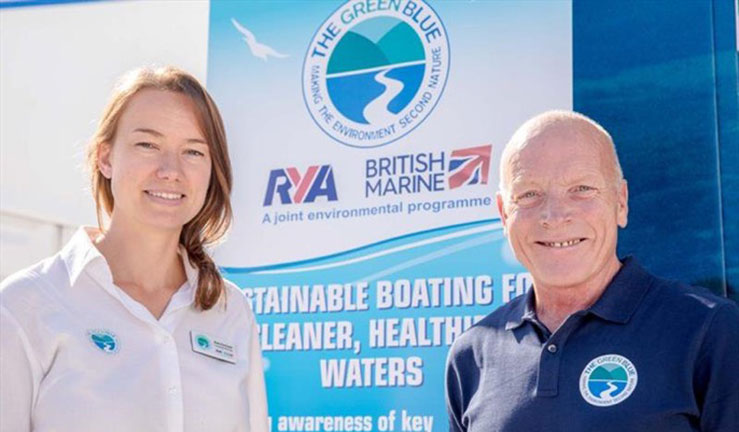 As well as downloadable guides, The Green Blue also have video guides which cover subjects ranging from boating safely around wildlife, to sustainable top tips for inland boating, to how to use a bilge sock.
There are also links to video recordings of interviews with fellow boaters, recent sustainable anchoring and mooring webinars, as well as how to videos on different boating topics.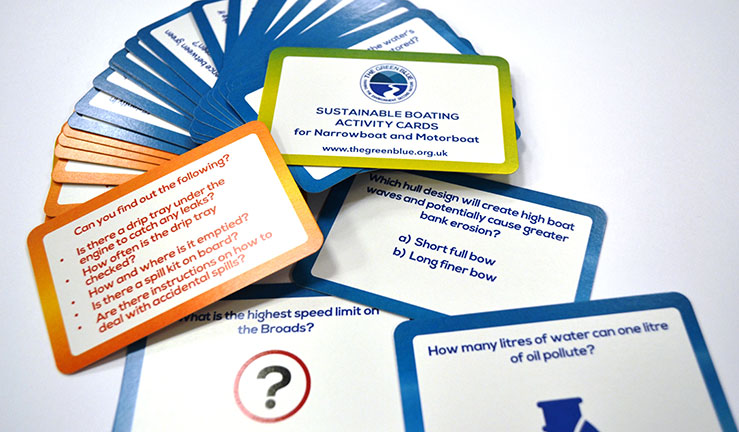 To keep the children entertained and informed over half term, the website also has activity sets for children of various ages. The packs are downloadable and have activities for all the family to get involved with. Whether you are out on the water or spending time ashore, the activities will help inform young boaters on key environmental issues and best practice when boating.
Stay in touch
To receive regular updates on sustainable boating advice from The Green Blue you can also sign-up to the programme's bi-monthly newsletter via the website, or follow @TheGreenBlue on Facebook and Twitter, or @The_Green_Blue on Instagram.