What can you learn in a day?
A little bit of training goes a long way, and what you can achieve in one day might surprise you...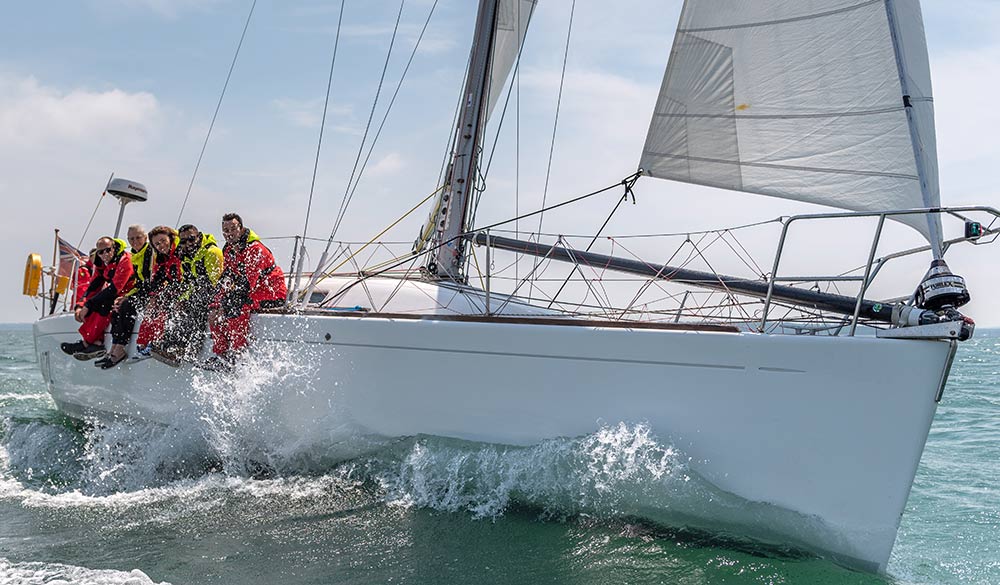 For those looking to gain experience, increase their confidence, or learn a new skill, the RYA offers a range of practical and shore-based courses you can complete in one day.
With more than 2,400 RYA recognised training centres worldwide and the option for online learning, it's never been easier. To help you find the right fit, here's our round up of the best one-day RYA training courses to kickstart or refresh your knowledge.
RYA Personal Watercraft Proficiency
There's no substitute for getting really close to the water and blasting about on a Personal Watercraft (PW), commonly referred to as a Jetski. With just the push of a button you enter a thrilling world of exhilaration.
Lots of people try PWs on holiday, but don't realise there are plenty of places to get afloat in the UK too. The RYA Personal Watercraft Proficiency course is the perfect place to start, giving you the skills to safely and confidently use a PW.
With something for novices and experienced riders alike, you'll learn the basic principles of Personal Watercraft riding as well as essential safety information. Such as, launching, handling and recovery skills, passage planning, collision avoidance and orientation at sea. Of course, you'll also cover how to ride safely at speed and become confident at controlling the power when you want to manoeuvre at lower speeds.
Suitable for young people from 12-years-old, this is a great way to safely enjoy the water. Many centres offer discounts for pairs, so why not sign up for an adrenaline filled day with friends or family?
Anyone that does an RYA PW course will receive a copy of the RYA Personal Watercraft Handbook (G35), an essential guide for all PW users.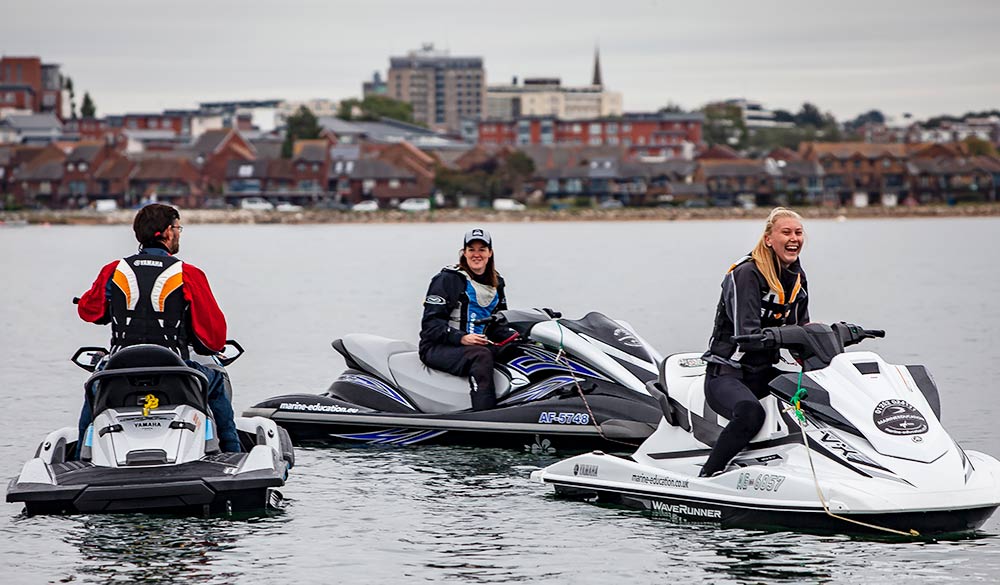 RYA First Aid
Accidents happen when you least expect them. Thankfully serious incidents onboard are rare but getting to grips with basic first aid will ensure that everyone's in good hands.
Administering first aid at sea or even just afloat is very different to doing so on land. Because of this, the RYA First Aid course has been specifically developed for water users.
The one-day classroom course is taught by instructors with considerable boating experience. Topics include CPR combined with drowning protocol, bleeding, head injuries, cold water shock and hypothermia, first aid kits, and requesting medical advice or assistance by marine radio.
A little bit of knowledge is useful for all crew members and ideally everyone should do the course. It can be very difficult for just one person to navigate, helm, call for help and resuscitate at the same time!
The RYA First Aid Book is provided to everyone doing an RYA First Aid course. With detailed information, clear visual aids and a section dedicated to marine specific content, it's a valuable resource for all water users.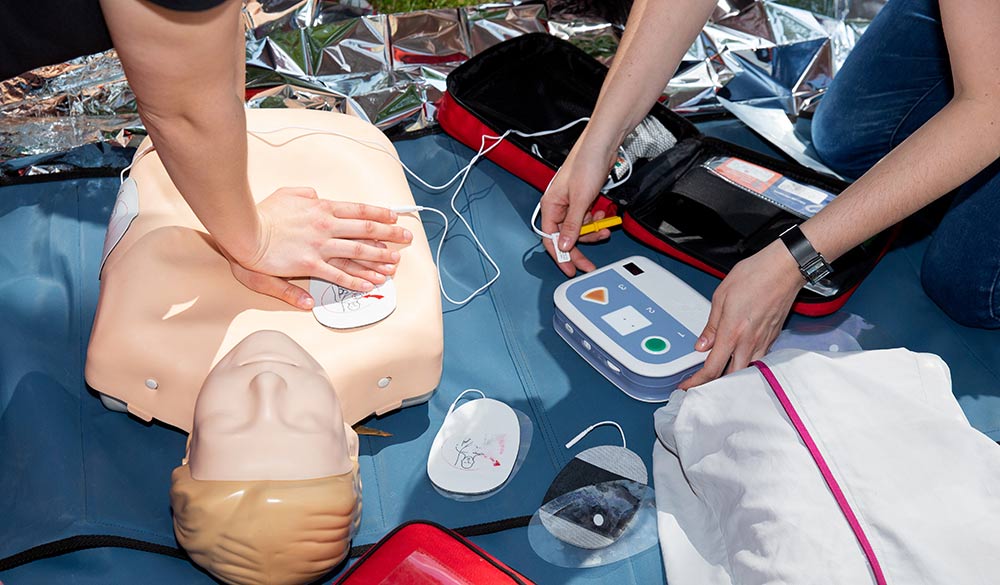 RYA Level 1 Start Powerboating
An RYA Powerboat course is a great introduction to the basics of powerboating. Whether you're eventually looking to explore the coastline or provide safety cover on the racecourse at your local club, a course is the first step to taking the controls.
Many people go straight in with the two-day RYA Powerboat Handling Level 2 course, but the RYA Level 1 Start Powerboating course is a fantastic introduction if you're short on time.
Covering launch and recovery, preparing the boat and crew, boat handling, picking up and securing to a buoy, leaving and coming alongside. No previous experience is required and at the end of the day, you should be comfortable helming under supervision.
Perfect for novices or crew members wanting to contribute more to their time on the water, the entry-level course can be completed on a centre vessel or your own craft. It's also a great introduction for younger crew members, with a minimum age of eight-years-old.
Looking for further reading? RYA Start Powerboating (G48) is packed with information and advice - a must read for all novice powerboaters. Please note this book is included with the RYA Powerboat Level 2 course.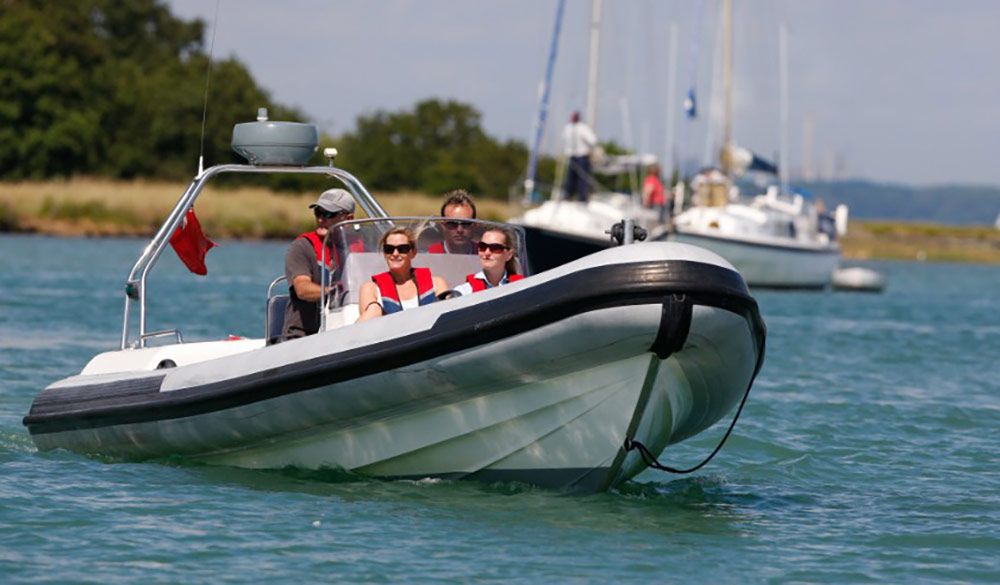 RYA Sea Survival
For anyone going to sea, the RYA Sea Survival course is a genuine lifesaver. Hopefully you'll never need to use a life raft, but if you do find yourself in difficulty, you are more likely to survive if you know what to expect.
The course provides candidates with a full understanding of how to use the safety equipment onboard their boat, as well as techniques on how to survive and how to be found.
For most, the highlight is a practical session in a swimming pool, as you experience the problems of entering an uncooperative life raft and assisting your 'crew mates' first hand - all while fully kitted out in wet weather gear and a lifejacket.
The RYA Sea Survival Handbook (G43) is provided with the course and packed with supporting information and safety advice.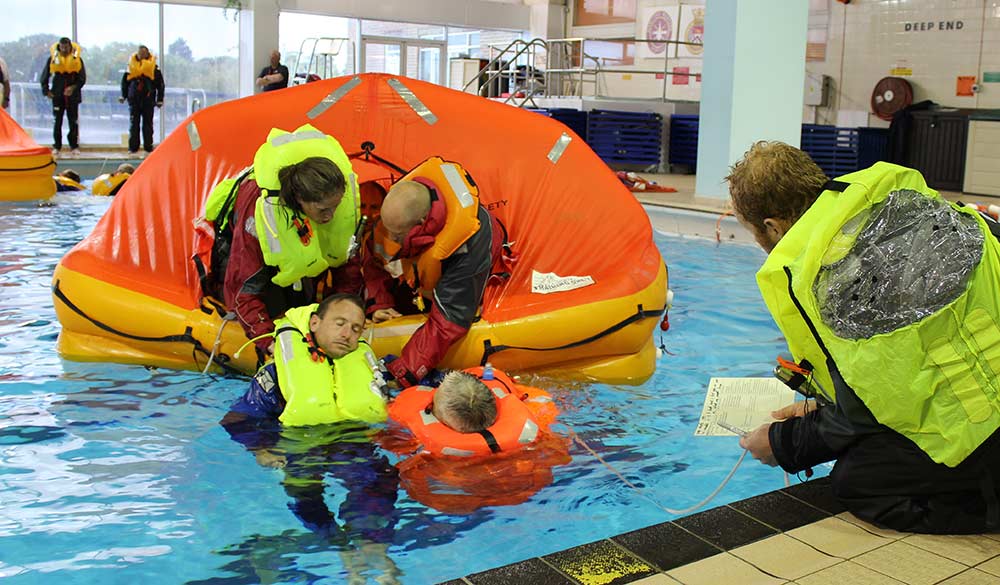 RYA Start Motor Cruising
Motor cruising is perfect for venturing further afield and exploring new places in comfort. Equipped with powerful engines, these boats travel large distances quickly and better still, you won't have to worry about there being enough wind!
The RYA Start Motor Cruising course is designed for complete novices. This makes it ideal for potential new crew members, introducing basic principles and how to assist the helm.
You'll cover personal safety and seamanship, how to deal with emergency situations, coming alongside, picking up a mooring and basic boat handling. And with children as young as eight-years-old able to do the course, why not get the whole family involved?
For further reading, RYA Competent Crew Skills is the perfect introduction to the basic practical elements of motor boating.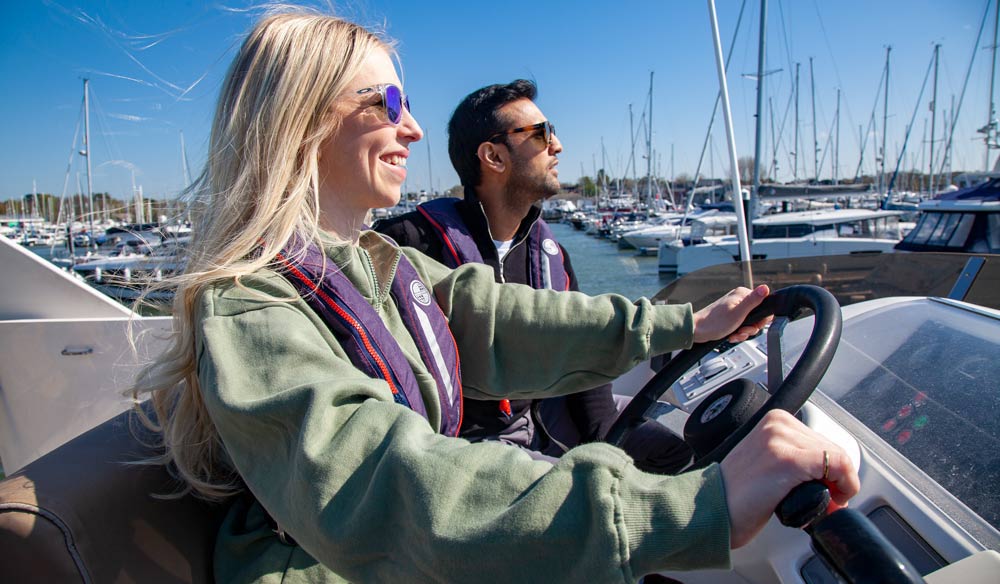 RYA Marine Radio (SRC)
If you have a VHF radio onboard your boat, or even carry a handheld VHF whilst kayaking or paddle-boarding, you need to hold an operator's licence.
The RYA Marine Radio Short Range Certificate course is a one-day course aimed at anyone who wants to operate a marine VHF radio, with or without Digital Selective Calling. With options to complete the course online or in the classroom, you can learn at your own pace and convenience.
Vital for days out boating, it covers radio functionality, how to relay information clearly and swiftly in an emergency, as well as hands-on practice of operating and talking over the radio.
Tailored to the topics covered, the RYA VHF Handbook (G31) is included in this course.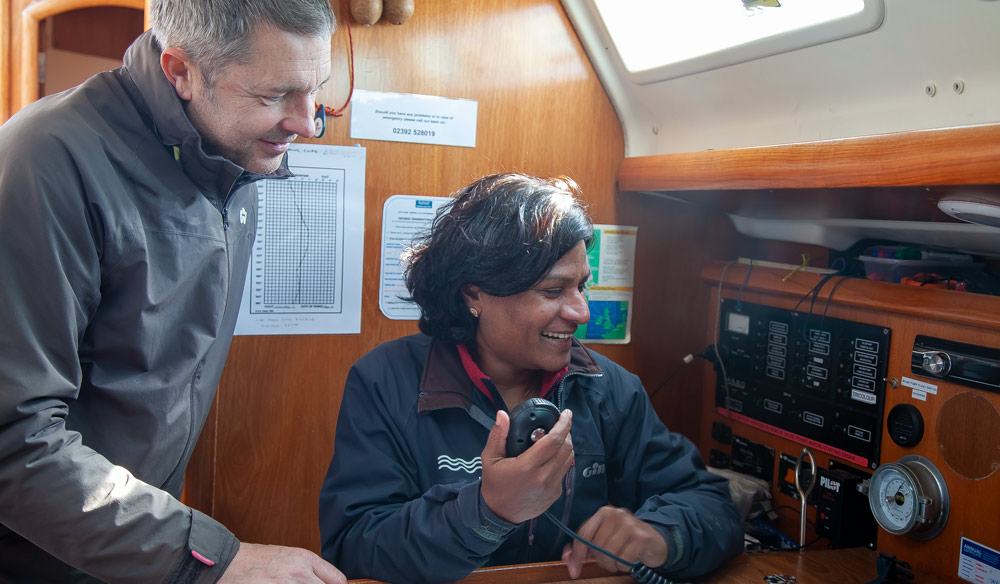 And if that's left you wanting more…
The RYA training schemes cover everything from dinghy sailing to radar and are structured in such a way that you can enter at any level. With over 100 courses, there really is something for everyone.
You'll also find additional information and expert advice in the RYA's range of publications and eBooks. As well as books that directly support RYA training courses, there are plenty of titles that will help support your boating by improving your knowledge.
Discover more about RYA courses and find your nearest RYA recognised training centre.